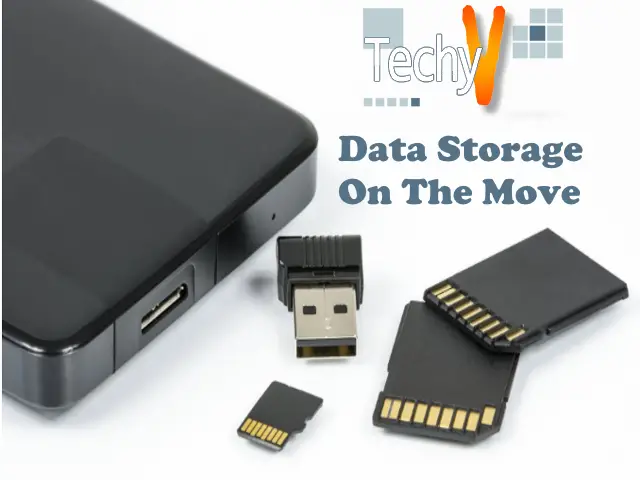 Digital technology has helped data to become mobile, and this will be of ever-increasing importance in the coming years. According to Forbes, up to 38% of American workers are planning to become digital nomads in some capacity; that is, people who will do their work on the go, looking to travel first and figure out an income when they get there. For these people, and everyday travelers looking to make the most of the benefits digital tech has to offer, data storage innovation is helping to make travel even better.
Massive, but durable
Large scale storage often uses hard disk drives given the low cost of running them. However, this can be a false economy, as hard disk drives often have a poor life length. According to CNN, this can be as low as four years. With moving parts in HDDs often susceptible to damage, they are a precarious way to store data. SSDs and flash drives have provided an alternative, and have most recently started to offer high storage numbers at more affordable prices. For digital nomads, why not distribute files on USB drives in bulk at your next event? For creatives, consider returning to flash and SSD tech for storage of content.
A more secure cloud
The cloud is the most popular form of data storage for most digital applications. According to Extreme Tech, cloud storage has already topped a zettabyte, and will surpass the incredible figure of 163 zettabytes by 2025. However, the cloud has been beset by numerous security scandals, with nearly every major operator being forced to answer awkward questions on the quality of their data protection and their privacy regulations. Bringing in a new level of assurance is the blockchain cloud, which has most recently been explored by Oracle. Blockchain offers almost total data security for those deploying it and will provide digital nomads with a sense of security no matter where they access their data.
Storage through DNA
Moving away from the cloud and large-scale physical storage is the DNA data storage innovation. Incredibly high-tech sounding, DNA storage is closer to reality than its name suggests. According to ZDNet, a key challenge has just been assailed in bringing the technology to the market; specifically, the ability of DNA read-write processes. What does this mean, practically?
Firstly, storage will be easy, as it will quite literally exist at a microbial level. Secondly, security should theoretically be flawless; the potential is that only you can access your DNA-held data. Finally, the potential for size and scale of storage is limitless, at least on a personal level, given the tiny size required to record your data. This could revolutionize the entire idea of data storage, at all levels.
Super futuristic ideas aside, data storage is in a good place right now for those always on the move. The physical size of storage reduces, yet the capacity increases, all while cost is going down. For those preferring exclusive web-based interactions, you can be sure that the cloud is becoming more secure than ever.