Cyber-crime, as its name suggests is a crime that implicates computers and internet (networks). Cyber-crime is defined as a crime which is done to harm an individual or a group of individuals with the help of modern technology and software. In this present era, there are numerous reports of cyber-crime on a large scale. These are the offenses against people with an objective to intentionally harm them with the help of computerized modern technology. The concept of cyber-crime has become an area to be looked upon; the offenders can harm the victim physically or mentally, directly or indirectly.
The offenders threaten the victim's security and financial health. Cyber-crime has emerged drastically with the fast growth of upgraded and new technologies. The people who master technology and have evil and wrong intentions leads to become cyber-criminals and become a threat to the nation and its people. Some of the common cyber-crimes include hacking, cyber bullying, illegal pornography, extortion, illegal copyright, infringement, online blackmailing to name a few.
Cyber-crime also exceeds to harm women physically and psychologically by blackmailing them or by pornography, using various means of modern telecommunication networks, internet, and mobile phones. Cyber-crime is a curse to every economy. It should stop else it will cause destruction and loss.
Types of Cyber-Crime
The crimes that are done through the modern technology and internet are of many types and is classified under different ranges.
It refers to those offenses which cause financial harm to the victims. The offenders may hack the bank accounts of the victims and steal money from those accounts. It leads to huge losses to the person whose account has been hacked by the offender. It causes loss of financial property of the victim and the offender can steal the money easily through hacking an account.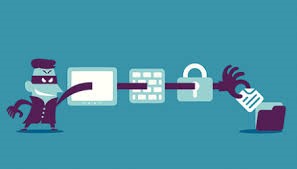 Fraud refers to the misrepresentation of any false fact which is represented intentionally to offend people and to betray them. It becomes a cybercrime when the misrepresentation causes loss to an individual through computer networks such as unauthorized altering of vital data stored on the computer network or entering fraud data into the database and also destroying some useful facts and figures through hacking computer accounts of people.
Cyber-terrorism is that type of cyber-crime in which the offenders are from outside of the country, and they collect information which can be utilized for spreading terrorism in a particular country. In most simple words, cyber-terrorism is defined as a terrorist activity conducted through computer networks. It is a threat to the world because cyber-terrorism leads to the loss of information which is subjective to national security.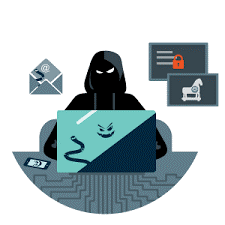 Cyber-bullying refers to the act of torturing and harm caused to a person through various social networking sites such as Facebook, twitter, snapchat, Instagram to name a few. It leads to mental and psychological harm to a person. Cyber-bullying may include offensive comments and pictures, blackmailing, etc. It is a threat to a person's privacy and dignity.
Many times people use modern technology to harass someone. For example- offensive comments on someone's religion, caste, gender, sexual abuse and much more. Harassment on the computer networks is like a spark which turns into a fire in very less time.
The Internet can also be used for illegal trafficking of drugs through computer networks and online dealings with clients. The online markets where drugs are sold illegally and purchased are called the darknet markets. It leads to the creation of an unlawful of illegal trafficking.
Measures To Control Cyber-crime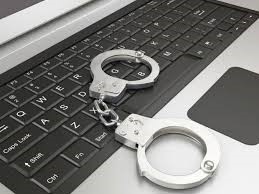 When a crime penetrates, there are ways to destroy it, too." Prevention is better than cure". So, to demolish the roots of cyber-crime from an economy some useful control measures are taken by the government of a country. Some of those control measures are listed below.
One needs to be very careful in disclosing his or her personal information on social platforms.
Do not send photographs and other personal documents to strangers, online.
Always enter valuable data only to the sites which are secured.
A person should never enter his or her bank details on an online platform until it is secured and authentic.
Always use a security program, to protect yourself from Cyber-crimes.
Cyber-crime cells have also been set up by the government to protect people from cyber-crime.
Training and awareness programs are also being run by the government in order to diminish cyber-crimes.
Women helpline is also set up to help women affected by cyber-crime.
The national cybersecurity policy was set up by the government of India in 2013 to eradicate the increasing complaints of cyber-crimes.

Everyone knows that cyber-crime is a threat to the world economy and it causes losses to the nations and its peoples. Numerous techniques and methods are being adopted by the government to decrease and destroy the essence of cyber-crime. Many measures are taken by individuals themselves to curb cyber-crime. All waits for a world where there will be no frauds, and offenses and it will be possible if everyone is educated and aware of cyber-crimes and the measures that need to be followed by them and the measures that are given by the government.