CSC Company in Cloud Computing Technology
Computer Sciences Corporation or CSC, a leading IT and BPO Company has forayed into cloud computing big time. A testimony to this fact is the number of cloud solutions the company has launched to its users and clients. Cloud computing is all set to simplify IT management in a cost-effective manner. This will improve the agility of the various applications and processes launched by a company.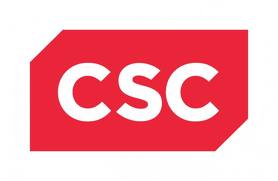 Let us take a look at what CSC is offering its users.
CSC Smart Start- The aim of this proof-of-concept (PoC) program is to mitigate any doubts that the user may have about cloud. This allows you to test the cloud thus minimizing risk and capital investments. All you need to do is pick up a task or workload and implement the PoC. The PoC will carry milestones and checkpoints. You will get a management report with recommendations about the right kind of cloud deployment model.
CSC BizCloud- The main advantage of using this CSC service is its ability to deliver secure and exclusive features of private cloud at an economic price. It is more like private cloud that works as per your terms. You require no capital investment and the service is billed from standard rate card. Based on variable workload it has the ability to scale up and even comply with internal policies.
CSC CloudLab- It is a way to access virtual machines and data centers thus providing an on-demand scalable architecture. Its underlying aim has been to reduce the testing and development time of an application, no-delay due to IT staff or hardware, pay per use Cloud computing and providing a hands-on learning experience.
CSC CloudExchange- This mail and collaboration feature has been designed to provide reliable service without increasing the expenses. Mobile users will benefit from anytime anywhere access that this secure system promises. It also provides an easy migration to Exchange 2010 and lower predictable costs.
CSC CloudSRM- This low cost intuitive tool has been designed to let companies gauge the success rate of their supplier relationship management. Your firm will benefit from incremental savings to bottom line. You can use performance metrics to measure the performance of your vendor relationship. You can use real time intelligence to manage higher volume of purchases with fewer staff. All these benefits can be achieved with just an Internet connection.
We all know cloud computing is a buzzword in IT and no more a technical jargon to people who are up-to-date with the latest development. Many enterprises, be it big or small, are going through this transformational change to fulfill the ever increasing customer demand. This has generated a stiff competition amongst the different organizations though the end result as of now seems to move in favor of big players who have moved into cloud computing sector.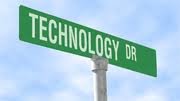 CSC as an organization is growing in leaps and bounds. They have been acquiring lot of business even in the government vertical. This has been able to make it financially sound. What needs to be seen is whether CSC will be able to survive the competition in the cloud computing arena that is seeing stalwarts like Google, IBM, Microsoft, HP, Oracle and Salesforce.com.