Everything is digitalized these days; money is not an exception. You might have heard the term well-known about it, "cryptocurrency". To put it in ordinary words, it is digital money. Like standard money, you don't have to carry it along with you physically; since it's digital money, you can store it in a digital wallet. So, investment also becomes easy online by using this cryptocurrency. They are bitcoin, Ethereum, Dogecoin, and Monero. Most people now Invest many things in these digital currencies. So, because of its popularity and acceptance, this cryptocurrency has become a target for scammers. If something is famous, scammers try to slide in and use that to their benefit. To protect yourself from scammers, here are the ten ways:
1. Protect Your Wallet
As I already told you, cryptocurrencies are stored in your digital wallet. As it's digital, it needs to be safe. So, while putting your digital money in your wallet, you'll be asked to Create a seed phrase – more like a password to access your wallet. So, it would help if you remember your password and do not share it with anyone, even your family. If you get any investment opportunity that asks you to share your password, it's a scam! Please don't fall for it, and protect your password.
2. Do Your Research
Even though you're considering investing in something after listening to influencers, please do your research about it. Whatever anyone says, you're the one who is going to invest in it, you must know everything about it. If the company name is new or you didn't hear about the cryptocurrency, search about it. There is nothing wrong with doing it. You're the one spending money. So, do your research!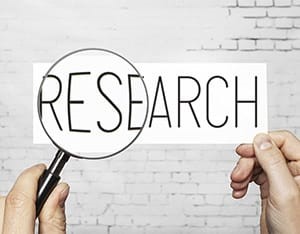 3. Take Your Time
Always before Investing, think a lot. It's ok. Because it's your money, if they are pressuring you with discounts and offers, it's a SCAM! They will urge you to do it quickly so that you'll act without thinking. Please don't fall for it! Or they will approach you like a friend and ask for money as crypto. Please don't believe it. So, if you received anything similar to this, ignore it.
4. Use Multi-Factor Authentication
As your cryptocurrency is stored online, it is very vulnerable to people who want to steal it. So, using multi-factor authentication is very helpful. It has extra protection for your crypto wallet like password, hardware token, or fingerprint. Most of the time, multi-factor authentication gives a numerical code to your mobile, and it is a one-time password, so every time it is different. By using these, your cryptocurrency is safe from hackers.
5. Check The URL
Don't click! If you visit any URL related to crypto, check it before getting into it. Many scammers take legitimate site URLs and remove some letters and send you. If you want to check the site is safe, see the lock symbol next to the URL. Also, use antiviral software, which will identify if it is accurate or just a scam. And it will block that mischievous URL. For cryptocurrency, there are many price tracking websites where you can search for that particular cryptocurrency and find the link to its official website.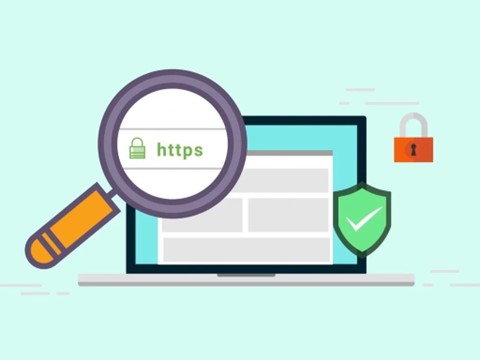 6. Be Aware Of Social Media Adverts
Everyone uses social media these days. Thus, it is the best platform for marketing. Many companies use this strategy. Scammers also use this social media to lure people into their deceptive schemes. They will use fake images of business people to make you believe their plans are accurate. So, if you have seen any social media advertisement regarding crypto, check its originality before investing.
7. Download Apps From Official Platforms
If you're going to download any crypto apps, download them from official platforms. For Android phones, download it from the play store, and for iPhones, download it from Apple App Store. Don't download apps apart from these platforms. Because if you download an app on unauthorized platforms and put your cryptocurrency in the wallet, that money will go into the hand of your scammers. So, if you received anything regarding downloading apps to fix issues, don't fall for it.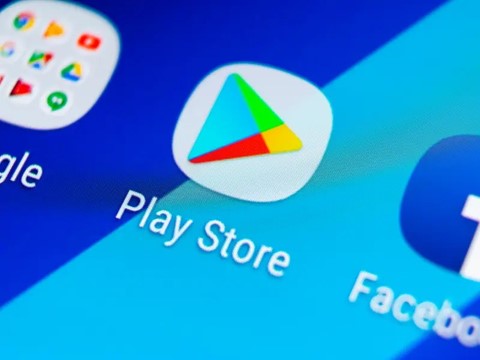 8. Don't Believe Promises Or Guarantees
If you find some offers or investment schemes to be unrealistic, then it's probably a scam. Because you know after knowing the plan that "this is not possible". Believe that feeling. Because when they promise and guarantee high returns with zero risk and tell you they will make you rich overnight, come on, it's not possible! So, could you not believe it? They will try to provoke your greed and get their job done. Don't get scammed.
9. Ignore Unnecessary Calls
You might have received unnecessary calls all the time regarding home loans, the lottery, etc. If you're someone who is so much interested in cryptocurrency, then you'll be receiving calls regarding investing in it. It's a scam. So, please don't believe them. And don't give any of your Personal Information to them. And don't give them any money.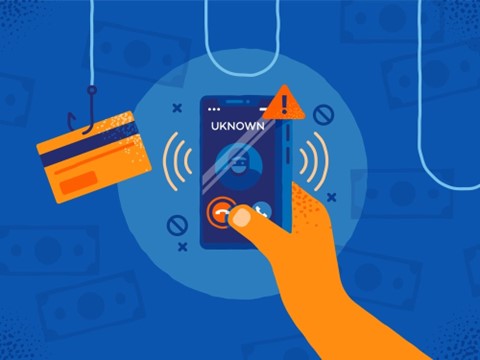 10. Don't Trust Anyone
Yes, you read it right. Don't trust anyone regarding crypto. You might know people from various people, and they might have suggested multiple investments. Still, you have to do your research before investing. If you receive any emails from government officials, don't click any links or pay cryptocurrency before knowing the originality. So, don't trust anything or anyone blindly.