Nowadays, we noticed that there is no scarcity of video or audio content. With so many video or audio download and streaming websites, it is just a matter of finding the video and audio files that interests us. Multiple devices can play both video and audios and it's not requisite to consume the content in one device. Nonetheless, there are many devices such as televisions or MP4 players that don't support all types of video and audio formats. There are many online tools available that can help us convert that certain video or audio file to your preferred format, but no online tool can support all the popular video and audio formats. In this article, we will discuss the use of KeepVid MP4 converter online.
KeepVid mp4 converter online allows you to convert an MP4 file to another video or audio format, or convert that certain video or audio file to MP4 without losing its quality. The online tool will also allow the user to choose his/her preferred resolution for the output file.  Their online service is 100% free and safe to use, and will help you convert your MP4 files in seconds.
To convert your MP4 file online, you may follow the step-by-step procedures below:
Step 1. Choose the file (MP4 file or other file) that you wish to convert. You may click the Add sign and choose the file on your computer or you may simply drag and drop it to the add file box.
Step 2. Choose your preferred output and choose the resolution for your output video and then click the Start Now button to start the conversion.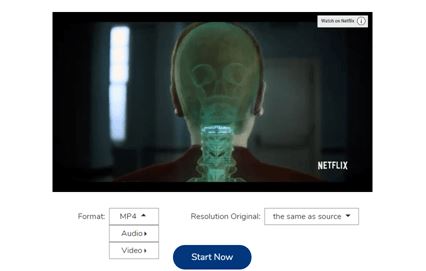 Step 3. Once the video conversion is done processing, you may start downloading the converted MP4 file to your computer.
Converting your MP4 file has made easy with KeepVid Mp4 Converter Online! It supports a wide video and audio formats that you can upload for conversion. It is also compatible with Mozilla Firefox and Google Chrome. To start converting your MP4 files, you may visit the KeepVid Online MP4 Converter website.