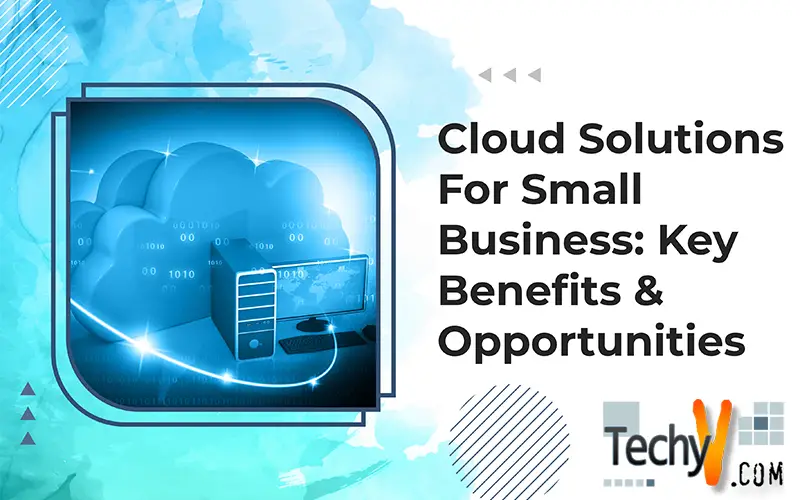 Many companies now choose cloud computing over on-premise solutions and local hosting for storing and processing data and facilitating collaboration. You don't need a local server or software to access your files and programs when you use cloud computing. It is used by businesses that rely on services like Google Docs for paper collaboration, Dropbox or Google Drive for storing files, Slack for internal communications, and online CRM software to manage sales.
Cloud solutions have become increasingly popular among small businesses in recent years, and for a good reason. These solutions offer many benefits that can help small businesses grow and thrive. In this article, we'll look at some key benefits and opportunities cloud solutions can provide for small businesses.
Key benefits of Cloud Solutions
Easier accessibility
One of the biggest benefits of cloud solutions is that they allow small businesses to access enterprise-level technology without the need for large upfront investments. Because cloud solutions are typically offered on a subscription basis, small businesses only pay for what they need. It makes it much more affordable for small businesses to access advanced technology such as data storage, backup and disaster recovery.
Boosting flexibility and scalability
Another major benefit of cloud solutions is that they can help small businesses increase their flexibility and scalability. With cloud solutions, small businesses can easily add or remove resources as needed, which allows them to adapt to changing business conditions. It can be especially useful for small businesses experiencing rapid growth, as it will enable them to keep pace with the demands of their customers. A great example of this is cloud based digital signage, where your tariff plan changes according to your needs and your growth.
Improved security and reliability
Cloud solutions also provide small businesses with high security and reliability. Cloud providers invest heavily in security to protect their customers' data from cyber threats. It can give small business owners peace of mind knowing that their data is secure. Cloud solutions typically have built-in disaster recovery options, which can help small businesses quickly recover from any unexpected downtime.
They can help small businesses improve their collaboration and communication
Many cloud solutions offer tools such as file sharing, video conferencing, and instant messaging, making it much easier for small businesses to collaborate and communicate with their employees and customers. It can help small businesses to be more productive and efficient.
Improving disaster recovery and business continuity
With traditional disaster recovery solutions, small businesses often have to invest in expensive hardware and software and maintain on-premises backup facilities. Cloud solutions, on the other hand, allow small businesses to store their data and applications in the cloud, which means they can be accessed from anywhere at any time. It can help small businesses to recover from any unexpected downtime quickly and ensure that their operations can continue as normal.
Improving environmental sustainability
Small businesses can reduce their energy consumption and carbon footprint by moving their operations to the cloud. It is because cloud providers typically invest heavily in energy-efficient data centers and use renewable energy sources. It can help small businesses to reduce their environmental impact and become more sustainable. Additionally, with cloud solutions, small businesses can reduce the amount of paper they use, which can also help protect the environment.
Opportunities created by cloud solutions
In addition to these benefits, cloud solutions offer small businesses a wide range of opportunities.
Better decision making
Many cloud solutions offer analytics and business intelligence tools to help small businesses make better-informed decisions. It can be especially valuable for small businesses looking to grow and expand their operations.
Tapping into global markets
Cloud solutions also offer small businesses the opportunity to tap into global markets. Many cloud solutions are designed to be accessed from anywhere in the world, which means that small businesses can easily reach customers and partners in other countries. It can help small businesses to expand their reach and increase their revenue.
Improving customer service
Many cloud solutions offer customer relationship management (CRM) tools that can help small businesses to manage their customer interactions more effectively. It can help small enterprises build stronger customer relationships, increasing loyalty and sales.
Cloud solutions can provide small businesses with many benefits and opportunities. From cost savings and scalability to security and collaboration, cloud solutions can help small businesses to grow and thrive. If you're a small business owner, consider exploring the various cloud solutions available and see how they can help you to take your business to the next level.