These days, charging your mobile phones was made easy even without the heavyweight power bank. With the help of the Ultra Slim Qi wireless charging pad, you can charge your mobile device anytime, anywhere. This wireless charger allows you to charge your phone simply by putting your device on top of the pad. You can charge your phone's battery wirelessly. It works by using a resonant inductive transfer between the sender and the receiver.
As soon as your phone's battery was fully-charged, the wireless charger will go back to the standby mode.
Below is the list of the top 5 Qi wireless charger and their interesting features:
Qi Wireless Charger by Samsung:
Samsung has launched its first wireless charging station on Samsung Galaxy S6. You can see a glowing blue light while charging and it will turn into green once your device's battery is fully-charged. This lighting notification keeps you updated with the charging status of your mobile's battery. If the phone was not placed properly on top of the pad, the lights would keep blinking until you put it correctly. It is available in white and black colors. The maximum retail price of this wireless charger is $19.65.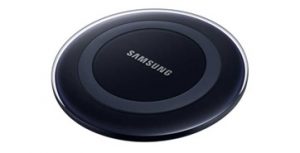 2. Qi Wireless Charging Station by EC Technology:
This 6mm thinnest wireless charger looks like a coffee coaster. If your phone is Qi-enable, you won't need any USB interface for this one. This charging station has a smart feature of going back to standby mode when the battery is full. This will cost you only $15.49.
3. Wireless Charging Pad by CHOETECH Stadium:
 This three coil-shaped charger has a wide area for charging your phone. You don't have to set your phone in a perfect alignment; you can just put it anywhere on top of the charger, and it will still charge. This wireless charging pad works for all Qi-enabled devices. The power saving mode and temperature control feature will keep your phone safe. The maximum retail price for this product is $25.99.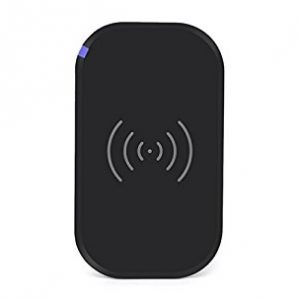 4. Ultra Slim Qi Wireless Charger by Anker:
This small shaped ultra slim charger will start charging your phone the moment you set down any Qi-enabled device with it. The wireless also has the feature of ideal power efficiency mode, which will never allow overcharging your device. The LED feature will show you the charging status of your phone. The price of this charger is $22.39.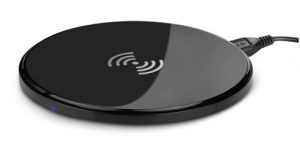 5. Rav Power's Wireless Charger:
 Although the wireless charging capacity is a bit slower than other chargers, this QI-based wireless charger has a wide area wherein your phone can fit perfectly. The rubbery grip will provide security to your phone from slipping down. For some models, a charging receiver is required. No charging cable is needed. You can grab this wireless charger at a pocket-friendly price of $9.99.
These are the best wireless chargers you can get for your phone. Now, you don't have to freak out when your phone gets out of charge because these easily portable wireless chargers will fasten the process of recharging your phone's battery.