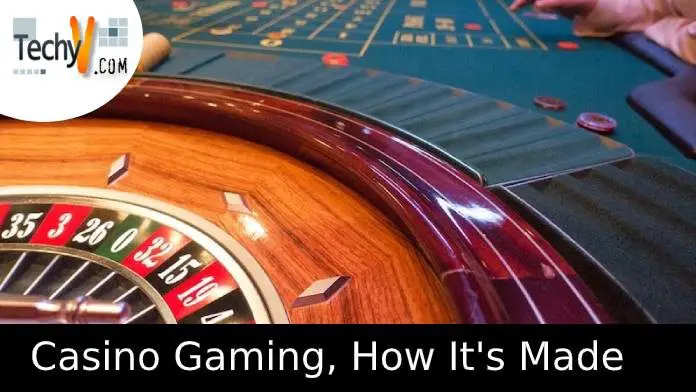 As the online casino industry continues to go from strength to strength, many onlookers from outside the business have been asking just what it is that makes the sector so profitable.
Whilst the answer is certainly a complex one, it can be said without a doubt that the single most important aspect of the online casino business is the product; that is, the game itself.
From table games like poker and blackjack to more innovative video slots, the sheer variety of the online casino world can be daunting for new players to step into. If you are interested in entering this exciting sector yet don't know the first thing about online casinos, more information can be found here.
In this article, we will look to answer fundamental questions about casino gaming, how it's made for example, as well as other pressing queries around the industry.
So, without further ado, let's take a closer look at the world of casino gaming and how it's made through the fundamental steps developers take when creating a new game.
Target Research
Without a doubt, this is the most important step of the game creation process as it allows developers to identify which consumer group they will target and exactly what kind of game it is that this group wants to play.
For example, if you identify your target audience as a younger demographic then it probably makes sense to create a highly modern game borrowing concepts from the kind of video game that your target audience grew up playing and, in many cases, continues to enjoy today. On the other hand, if your target audience is an older one, then you will want to appeal to their sense of nostalgia for classic casino games such as fruit machines and simple poker rather than rely on anything too futuristic.
Though creating a slot game usually takes around one year from start to finish, the reality is that target research must take place before anything else and as such is maybe the single most vital element of the process!
Development
The second stage in the process of creating casino games is the development and this is where there is a shift from broad conceptual thinking to practical mathematics and computer science.
Before games can be brought to life, developers must take the vital step of converting creative concepts into visualizations and then actual, playable elements on the reel-engine, which is essentially the paper upon which a casino game is written.
Sound complicated? That's because it is! Casino games are incredibly tough to create and that's why game developers are paid so well for their endeavors. This is known as front-end development and basically consists of establishing the user-interface of the game.
Next, it's time for the real nitty-gritty to take place with back-end development and the actual programming of the game. Nowadays, HTML5 is the de-facto language used to create games in code thanks to its ability to run simultaneously across a range of devices including mobile, tablet, and computers.
Once this has been done, the game simply needs to be tested and then promoted before a launch date is set. If the two main steps of target research and development have been well-executed, there really is no limit to the success of a casino game.