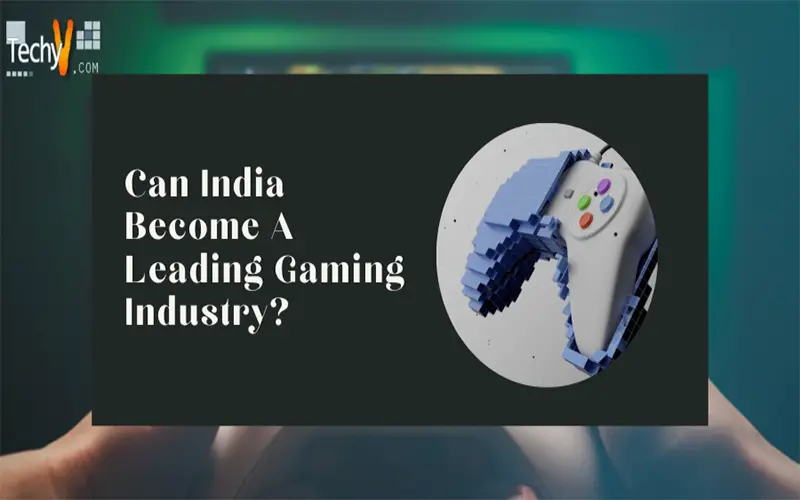 For quite some time, the world gaming sector has been thriving.  To give you an idea of the scope, it is expected to generate close to $155 billion in sales by the end of this year. The revenues, on the other hand, are expected to exceed $200 billion by the end of 2023. The scale is no less startling in India.
Games ranging from online card titles like Rummy to online fantasy games have grown in popularity in recent years. According to Sensor Tower statistics, the nation is already the world's biggest mobile gaming market in app downloads, accounting for up to 12% of the global total.
Furthermore, according to a survey by IAMAI, RedSeer, and OnePlus, India's mobile gaming business would be valued at $6-7 billion by the end of 2025, up from $1.8 billion. So, will this trend continue? Will India become a global leader in the gaming industry? Here are some of the indicators.
Gaming is Becoming Mainstream
Playing online games is becoming more popular in India, with the number of gamers nearing a tipping point. In addition to tier 1 cities and metros, penetration beyond tier 2 cities is going on steadily.
Similarly, an increasing number of women gamble online in India, and the social stigma and opposition to online gambling is progressively receding. According to InMobi research, women account for 43% of the mobile gaming audience in India, with 12% aged 25-44 and 28% aged 45 and over.
In addition, the number of Indian female players increased dramatically from 19% to 42% in 2020. 95% of these women play on a smartphone, and these figures are anticipated to rise in the coming years. Women are also taking an unprecedented interest in e-sports in unprecedented numbers.
Investment and Support by the Government
The Indian government is powering growth in the gaming industry through financial support. The government set up an Animation, Visual Effects, Gaming, and Comics taskforce to help boost talent in the gaming and animation sector.
The Karnataka High Court Decision
When the Karnataka High Court recently overturned changes to the Karnataka Police (Amendment) Act, 2021, intended to outlaw and criminalize participating in online games, the country's $930 million gaming sector rejoiced.
Roland Landers, Chief Executive of the All-India Gaming Federation (AIGF), said the Karnataka High Court's judgment was a step in the right direction. "We look forward to working with the government and others to build a clear regulatory framework that will allow legitimate gaming firms to operate in the state with protections while removing illicit gambling applications," he said.
The gaming sector is currently seen as a significant economic pillar. This emerging industry has the potential to generate employment in the country. Similarly, many gaming startups will likely finalize employment plans to support expansion in the next few years.
The Financial Side of the Gaming Industry
You can make a lot of money in India as a game developer. The gaming business was estimated to be valued at around $800 million in 2019, with growth predicted to reach $3 billion by 2024. Given these stats, it's no surprise that India is regarded as one of the world's top five gaming markets.
The players themselves might also make some money. They can do this by winning e-sports competitions and live-streaming their game performance on sites like Twitch. This is an appealing method to earn money for India's young generation, which accounts for almost half of the country's population.
Outlook
There is no denying that the gaming sector in India has grown significantly in recent years, and this trend is expected to continue.
A significant share of this rise may be attributed to creative enhancements of the current games. The financial benefits of gaming have also contributed to the country's rising desire for games. Developers, publishers, and players have leaped at the chance to profit financially from gaming, which has led to the Indian gaming industry's continued expansion and vibrancy.
By 2023, the domestic gaming sector is estimated to provide 10,000-12,000 jobs both directly and indirectly. Furthermore, foreign direct investment in the industry is estimated to reach $100 million (FDI).
These facts point to the industry's bright future. With giant corporations like Reliance aiming to join the sector to create India's first local triple-A game, the country's gaming industry is predicted to reach 5 billion dollars by 2025.