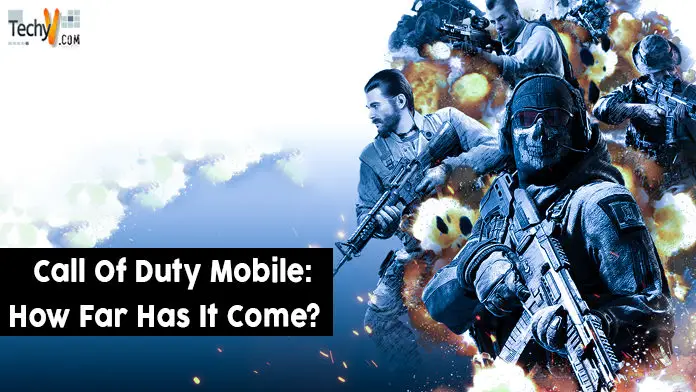 There's no denying that the Call of Duty franchise has proven its popularity over the recent years, with each update and new season bringing fresh fans of the franchise, and solidify loyal followers in their commitment to the brand. The recent launch of Call of Duty Modern Warfare Season 2 on the PS4 has been greeted with open arms by the gaming community, and with good reason. With a huge range of content to get stuck in to, fans have not been disappointed with the updated modes, weapons and skins. On top of this, the talk of a PlayStation 5 console due to be released in late November 2020 has also got COD players thinking ahead. The excitement surrounding the possibility of a PlayStation 5 updated Call of Duty could ultimately means massively enhanced graphics, sounds, and modes. However, one element of the Call of Duty Franchise that has really taken the gaming world by storm is the addition of the Call of Duty Mobile game. Call of Duty Mobile has quickly become one of the most popular games available, withover 148 million downloads in its first month. This impressive number was obviously helped by the success of its gaming predecessors. However, it seems now COD Mobile stands on its own right as an exceptional gaming platform.
COD Mobile Season 4 dropped on 1st March 2020 and has brought with it a huge variety of new skins, weapons and operator modes. Users can also look forward to a new mobile Battle Pass, which can be purchased using currency, or via COD points and credits. Season 3 already saw updated weapon-skins, but since it's release in January, gamers have been left wanting more. Never to disappoint, Call of Duty have definitely delivered with the season 4 update, and it promises to be a thrilling new version for gamers to enjoy worldwide. But how did this popular game come to dominate the mobile game market?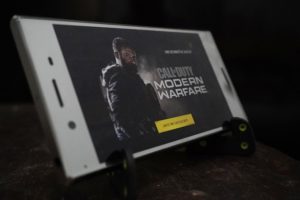 Image by amrothman via Pixarbay.
Call of Duty Mobile: Inception and Developments
Created by TiMi studios, Call of Duty Mobile is a first-person shooter game that is completely free to download and to play. It is available both on android and ios, and has proven extremely popular since its release in October of last year. In it's very first month, Call of Duty Mobile garnered a very impressive $54 million in revenue which earns this game the title of the largest launch in gaming history! The aim of Call of Duty Mobile was to emulate the gaming experience loved by so many fans on the other elements of the franchise, but with the added ease of allowing gamers to access the game from their mobile devices. Similarly to the other Call of Duty games on other consoles such as PlayStation, there's a variety of maps, gamemodes, weapons and players to switch between.
Since its release last year, it has introduced 2 gaming modes: zombie mode, and a raid mode. The first of these (zombie mode) requires a player to stay alive as long as possible, all the while battling with a seemingly endless stream of zombies. This was a popular mode emulated from other areas of the franchise. The second of these modes, (raid mode) requires a player to first defeat 8 set of zombies, but is then progressed to battling with a boss. Both these modes of play have proved extremely popular on the mobile gaming platform, and they will hopefully pave the way for future gaming modes to be developed with the advancement of seasons. Within Call of Duty Mobile, there are two digital currencies. This currency can be used to purchase items within the game, and also to purchase Battle Passes which enhance the gaming experience even further. While it can be time consuming to build up Call of Duty points, it is definitely worth keeping a healthy bank to truly get the most out of the game. It's always a smart idea to keep your eye out for a COD mobile boost that could propel you easily up the ranks and maximise your gaming.
In the few months that Call of Duty Mobile has been online, it has been nominated for 8 awards, and has been successful in winning 2: Pocket Gamer Mobile Games Awards for 'Game of the Year' and The Game Awards 2019 for 'The Best Mobile Games'. Despite these high accolades, COD Mobile is still waiting to hear if they have won a further 3 awards for best mobile games in several categories.
Some critics have doubted whether the amazingly strong start for COD Mobile can continue into the future. Following it's record breaking launch month, it experienced a dip, that although not unusual, meant that some rival games overtook it on the revenue and download leaderboards. Competitors such as Clash of Clans, Candy Crush and Dragon Quest Walk all overtook Call of Duty Mobile in terms of popularity from November 2019 to December 2019, and some theories have suggested this is due to a resurgence of these games in popularity in the Japanese gaming market. That being said, COD Mobile has continued to thrive in to 2020, and with the subsequent update release of season 3 in January and season 4 in March, the fanbase for COD Mobile is only set to grow and flourish. We can't wait to see what the future holds for the Call of Duty franchise on mobile!