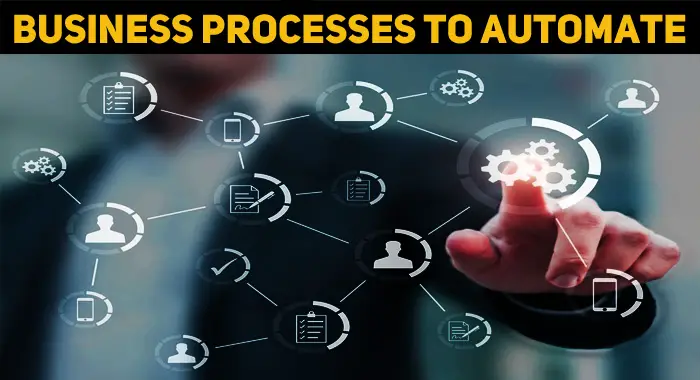 Time is money, so when workers within your business devote too much time to meaninglessly manual tasks, you are losing profits. Automation allows you to outsource some of the most time-consuming processes to digital tools — but why, and which processes should you start with?
First: What Does Automation Mean?
Plenty of business leaders are wary of automation, imagining a dystopian future plagued by human unemployment and ruled over by killer robots. However, automation and artificial intelligence (AI) are not the same things; though some automated services rely on features fueled by machine learning and AI, most do not. As importantly, AI in your business will certainly not lead to a robot revolution.
Automation refers to delegating mindless and repetitive tasks to digital tools while eliminating various processes and behaviors that waste businesses' time and money. In the modern business landscape, manual labor is usually not the most cost-effective method of accomplishing tasks like data entry or data analysis because humans are not notably efficient at these types of projects. Therefore, by assigning such responsibilities to machines through automation, businesses can free up their staff to perform more suitable work while gaining better digital systems to boot faster.
Best Processes for Automation
Almost every field within the business can benefit from automation, from marketing to bookkeeping to administration to HR. Suppose you want to dip your toe into automation without committing to a complete digital transformation of all business processes, you might consider utilizing automated tools for some of the following practices:
Invoice Processing
It requires more effort than you might expect to validate every invoice your business receives before releasing payment. A smash data tool will automatically extract important information from invoices your business receives through email and authenticate it, reducing invoice processing errors dramatically. This saves you money and keeps your suppliers paid and happy.
Employee Onboarding
Employee onboarding tends to be a long, arduous process; neither new nor established workers want to waste time on the less important aspects of settling into a position. Onboarding automation tools alleviate pressure on your established teams by giving new workers the tools for learning about and setting up their workstations.
Customer Support
On one hand, you need living, breathing support representatives to give customers personal attention when they need it. On the other hand, the vast majority of customer concerns can be resolved through an automated troubleshooting system, which can guide customers to the answers they seek. Suppose a customer has an issue that cannot be fixed through your automated tool, they should be automatically connected to a skeleton customer service crew. The crew will have more time and energy to give them the attention they need. Thanks to the automated system.
CRM Process
Your sales staff hate updating your company's customer relationship management (CRM) tool to the point that many might not even bother. You can give your sales team the information they need without the responsibility of keeping the CRM up to date by using an automated CRM. This service will automatically log sales-related items and activities, like contracts and calls, so your sales staff has more time to close deals.
Social Media Management
Social media is far from the free and easy marketing that many business leaders expected a decade ago. If you are manually managing your social media marketing, you are likely devoting hours every day to tracking trends, creating content, and engaging with audiences. An automated social media management tool takes some of these marketing tasks off your plate, so your social accounts can stay active without as much effort from you.
Expense Tracking
You need your expense reports to be filed on time and without errors — but you don't want your employees wasting time and energy triple-checking their receipts. An automated expense tracking system will generate expense reports and connect directly with accounting software to keep your books organized and accurate.
Account Reconciliation
To relieve some of the pressure on your accounting team, you can arm them with automated account reconciliation tools. This software does not eliminate all the effort required to keep financial statements up-to-date, but it does provide a handful of features that make it easier to understand how accounts have been used and by whom.
In the Digital Age, you need cutting-edge digital tools to compete — and that means you need to automate. Automation is not all-or-nothing; you can start by selecting a few of the above processes and evaluating your business' success.