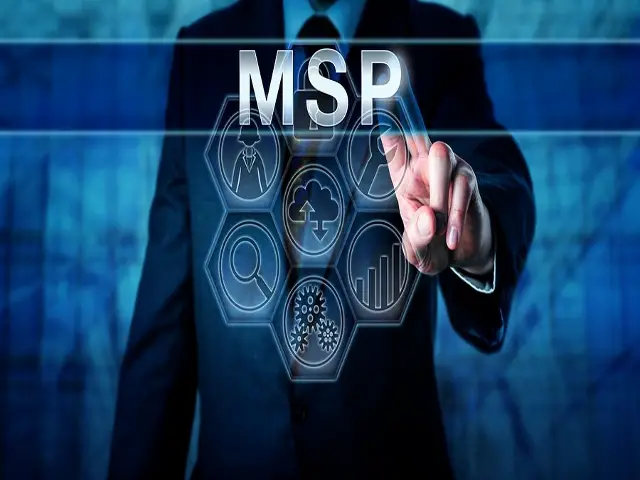 There's no getting around it, business IT costs are high – whether you're a small startup or a larger, more established company with significant turnover. The good news is – there's an easy way to cut those costs down to size.
Using a reliable managed network provider or managed service provider (MSP) will significantly reduce your IT running costs – and what's more, it could very well increase efficiency throughout your business too.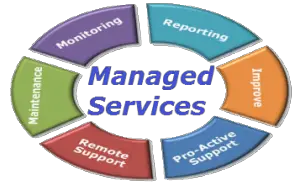 Here, we'll explore what a well-managed service provider can bring to your business – including one or two points that many decision makers overlook…
A guaranteed level of service
No two companies are the same – and there's no good managed service provider that would approach your business thinking they could offer you an off-the-shelf package that would be a perfect fit for you.
It's for this reason that its common practice to have a service level agreement (SLA) in place with your MSP. An SLA outlines exactly what you require from the working relationship – and, one the other side of the coin, exactly what your chosen MSP will deliver.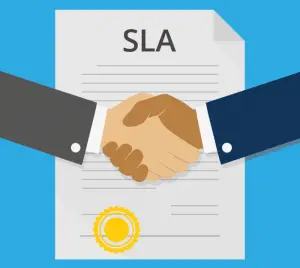 Do you have systems that you can't afford to have down – even for a few minutes? Do your team need remote access at all times? Would downtime represent significant financial losses for your business? If there's any reason you need to make sure your IT is working 99.9% of the time, you can talk to an MSP about making sure this happens. In turn, they'll put systems in place to make sure you're never left without the applications you need to drive your business.
No need for recruitment
The recruitment process is expensive – and the fact of the matter is, it's a gamble that might not pay off.
Industry experts suggest that if a CEO, CFO, or COO is involved in any recruitment process, it could be costing your business $10,000s in lost business, missed time or logistics – and that's before you've found the right person.
If you'd like to cut IT recruitment out of your business equation, then using a recommended managed service provider is going to save you a lot of time – and a lot of money. Look for recommendations, ask for testimonials, and talk about previous clients they've worked with that are similar to you. You can still interview potential MSPs to make sure they can deliver what they promise – but the process will be much less time-intensive than a recruitment drive.
No staffing issues
Even if you could click your fingers and have an IT team in place, it's not always the best business decision. Ultimately, staff can be unpredictable – and unpredictability is a big no-no when you're thinking about the people who'll be looking after your business-critical systems.
If you want to negate the impact of holidays, leave, sickness, resignations – and other staff related to working issues look at an MSP. They're not going to leave when they get a better offer – and even if your dedicated account manager is ever off unexpectedly, you'll find someone else in the business picks things up and continues to communicate with you seamlessly.
No training costs
IT training is extremely costly – so if you don't fancy paying for on-going accreditations and certifications – get someone else to do it for you.
Ultimately, there's no getting around the need for the right qualifications if you want people who can look after your systems to the best of their ability – but to be using such costly training for just one IT network seems extravagant.
When you use an MSP, they're always up to the minute with their training – because they're applying their learning across many different clients – a point that takes us neatly on to our next benefit…
Experienced best practice
When you work with an MSP, you've got the kind of experience on your side that you could never hope to find in a single IT team. The reason? The sheer number of clients the average MSP works with.
For IT professionals who have worked with in particular non-IT companies, they may have only handled or been part of a small number of network installations, instances where there's been problems, cyber breaches, etc. – but for your average MSP, these things happen on an almost daily basis.
The result is a way of working that's based on real experience – rather than theory. When you run into problems – ask yourself, would you rather have someone on the side who's read the books and been on the training course? Or would you prefer to have someone onside who runs into this problem every week? The answer is somewhat obvious – and that's exactly what you get from a good MSP.
Proactive support
Picture the scene – you walk into your office on Monday morning, and you're met with a panicked IT team who've just got to work and found that there are systems down.
Now picture the alternative. You get to work on a Monday morning, and you're met with an email from your MSP explaining that there'd been an issue with one of your systems over the weekend but they spotted it and fixed it before anyone else realised.
There's a stress-free option in that – and interestingly, it's the less costly of the two scenarios. An MSP, working remotely, is likely to be able to offer TO monitor that means they can anticipate issues. When the warnings light flashes, they'll be addressing the program – where some in-house IT teams might still be in bed.
Cashflow benefits
There's a lot to be said for knowing what your money is going to be spent on each month – but with an in-house IT team, that isn't always possible.
Not only do you have the unpredictability of sickness, holiday and other leave to cover, you've got a significant chance that your team just won't be able to meet the needs of the issues you run into. If this happens, you might find yourself needing an MSP anyway – adding to the already significant costs of maintaining your team!
There's something reassuring about having an in-house IT team – but when it comes with such unpredictable costs, an MSP looks like a great alternative.