Do you have the dream is creating a site that will allow you to make money from your own home? If this is the case, there are quite a few things that you need to become familiar with. The online business world is filled competition with. Therefore, you need to make sure that your new site is better than all of the sites that are competing with you. This is not an easy task to be sure. You would be wise to learn as much as you can about all of the things that are required to create a successful online business website. Here are a few of the steps that you will need to take to achieve your dream.
1. Choosing a person to design your website is a crucial decision:
Therefore, it will be necessary for you to contact with an experienced person who has a huge knowledge on designing a website. These people are often referred to as web designers. There are large companies that are involved in this industry. However, there are also college students who work as web designers in their spare time.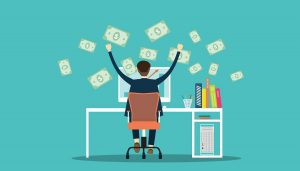 Paying a web designer more money does not guarantee that you will be getting the best quality website. You need to look at the web designer's track record. This will allow you to see the skill this person has. You need to hire someone who knows the best type of website shopping cart to use. You should always inspect the web designer's previous work.
2. Put together a budget:
You will need to be sure that your site's expenses are taken care of well. You will need to spend money on a variety of things. Keeping track of your expenses is critical until your site starts to generate a profit. Therefore, it would be wise to have someone with an accounting background to handle all of your books for you. This will allow you to focus on other aspects of your business without spending all of your time worrying about your finances.
3. Decide how you will go about promoting your online business to the general public:
You will need to devise a strategy that you can implement to tell people about the online business you are running. You will need to get people interested in doing business with you. Otherwise, your business will not be able to survive for very long. You could think about hiring a marketing specialist to assist you with creating a social media campaign to promote your online business.
Facebook is a tool that is needed to get the word out about your new site. However, you might not be very savvy when it comes to using social media. The marketing specialist will show you how the using of social media can be advantageous for you.
4. Register a domain name for your new site:
You will need to decide what you want the domain name of your site to be. Have several choices available because the one you want might already be taken. You can choose to register your domain name for one year of multiple years. It depends how much you want to spend. Do not let your domain name expire.