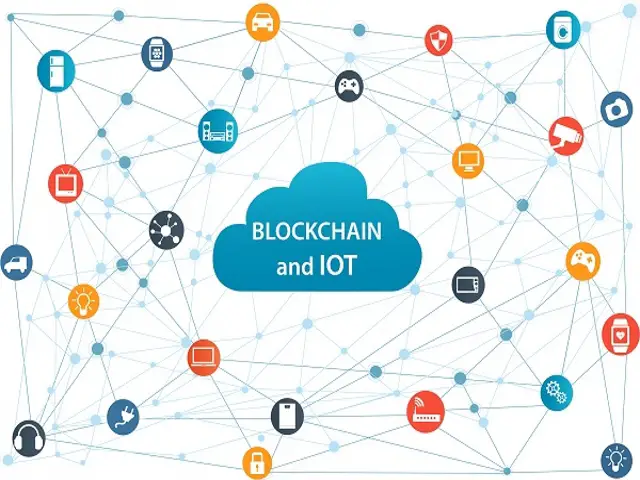 The market of the internet of things has been rapidly expanding. Be it businesses, homes, cities, farms or the day-to-day activities of a person, IoT is playing a major role in transforming the experience. The adoption of IoT and its development is rapidly taking over. However, the current internet architecture and server infrastructure are not developed enough to support the changes.
There will be over 20 billion devices connected to IoT by 2020, but the management and security of these devices and their data remains a huge concern. The traditional servers become will get overloaded due to the data explosion and fail at different levels making systems highly vulnerable to cyber attacks. Executives now face a major problem in securing their customer's data and devices while providing them with the perks of IoT. They want a potentially significant solution that can deal with this problem.
One of the best solutions to the security debacle of IoT is Blockchain.
What is Blockchain?
The blockchain is a cryptographically secured, immutable and distributed ledger accessible to everyone in the network. It owes its name to the storage way of transactional data; in blocks which are linked through a chain. Blockchain was the technology behind the infamous Bitcoin.
The major advantage of blockchain is that it is an open database which creates and securely stores data. The database is public, however, to not everyone can see the actual content as each block is protected by a private key. Data tampering and hacking is nearly impossible in the blockchain, and the data or the previous records can also be altered according to the requirements.
How Blockchain affects IoT?
Blockchain can serve as a public ledger for devices, which will eradicate the need of a central hub to mediate communication between them. The devices can connect autonomously with one another to manage bugs, updates and energy management. The enhanced security offered by blockchain will also mitigate the requirement of a central location for various authentications.
It can record everything from transactional data to user access. Therefore, it can be used to record device history, managing assets, ownership, and maintenance.
Integrating blockchain with the physical unclonable function technology can provide better and secure authentication process to IoT devices.
How Can Blockchain Benefit IoT?
Blockchain provides a secure network to how IoT works; it can deliver a platform for interconnected reliability to avoid threats to the central server models. Many companies are already using blockchain to enhance their IoT systems especially in manufacturing industries where the requirement of automation and remote sensors is high.
Telstra, an Australian telecom company, says that smart homes will be the next port of call for the blockchain technology. The company uses blockchain to secure IoT ecosystems for storing authentication and biometric data on a private blockchain. By doing this, it will become easy to verify the identity of devices and people using them to prevent security from getting compromised.
Future of Blockchain in IoT
Currently, the major concern of IoT is to collect data, device automation, and remote monitoring. However, moving forward the transition of devices being used and their connections to each other will be used to make input-based decisions without human involvement. The blockchain technology has significant potential to support the future economy based on the M2M interactions. For instance, imagine a smart washing machine that can automatically order and pay for various services with virtual currency. It will even negotiate a price through smart contracts.

Blockchain will allow monetization of data; it will help the device owners to sell data generated by sensors for the digital currency. The field of IoT will see many other developments in the coming future with its security quota being handled by blockchain technology. Starting from how IoT works on how it can change the day-to-day life of its user every implementation of this technology will have blockchain at its center.
In a nutshell, one can say that the blockchain technology will transform how IoT works, however, the implementation of this technology will be highly challenging as it would require major investment in the beginning. For IoT, blockchain will need good infrastructure, device authentication and high security which is very complex to develop in its current stage. Having said that the development of blockchain is also on the same wave as that of IoT so moving forward one can expect that it will be able to provide everything that the IoT service providers need.