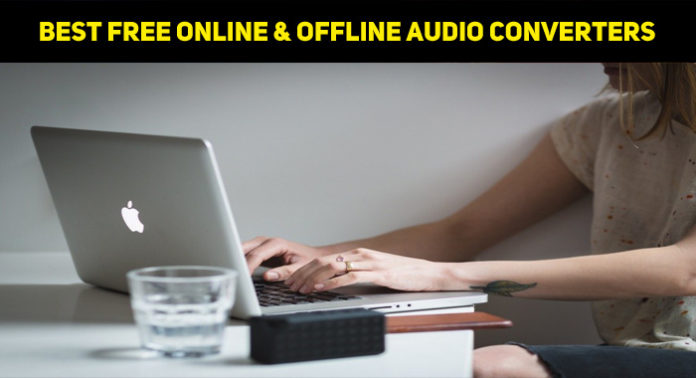 When it comes to filing formats, there is a large variety of them. While some of them can be opened on any device, using any software, several files are not as compatible as others.
And because of the incompatibility and other reasons like you not needing a large-high-quality WAV file and just wanting to listen to the track on your MP3 player, there are audio file converters. These converters can convert different types of audio files, for example, mp3 to ogg.
There are quite some software choices when it comes to audio file conversion. Some have multiple functions, and some are great when you need to convert just a few files and hence there is no reason you should waste your money, time, and computer space installing specialized software in that case. Here, we will share some of the best free online and offline audio converters.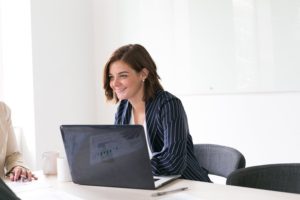 Online Converter #1: Online Audio Converter
This one has a good rating on Google, meaning that if you search for an online audio converter, it is very likely that the Online Audio Converter would appear on the first page of Google Search. The user interface in this converter is very simple and easy to use, which is excellent when converting one or two audio files.
Besides the support of 300 different audio formats, the tool also offers some advanced settings. For example, you can choose the bitrate from Economy 64 kbps, Standard 138 kbps, Good 192 kbps, and Best 320 kbps. You can also pick the sample rate, the number of channels and add a few audio effects, like fade-in and fade-out.
Online Converter #2: Convertio
 The Convertio audio converter has a pretty modern yet simplistic design that makes it easy and fast to use. More to it, it gives you the possibility to upload files not only from your computer but also from Dropbox and Google Drive cloud storage services.
There is an option to insert the URL to save time because you do not need to download the actual track to convert it into another audio format. Speaking about formats, this tool supports 3416 different ones, so you will likely find what you need. And as it is an online tool, you can use it on Mac, Windows, Linux, Android, or iPhone.
Online Converter #3: Zamzar
Zamzar is a minimalistic online tool with only three steps. The first step is to upload a file, the second step is to choose an audio format to convert to, and the third step is to convert. Also, it requires no signup or registration. Simple and fast.
The website itself states that it has already converted over 510 million files since 2006 and is continuously improving conversion speed.
Online Converter #4: Cloudconvert
This online tool supports MP3, M4A, WAV, WMA, and many other audio formats. To begin the audio conversion process, you can upload files from your computer, using an URL address, from Google Drive, Dropbox, or OneDrive.
Cloudconvert can also convert other files, like documents, fonts, images, presentations, spreadsheets, vectors, and videos. If you bookmark this tool, you can use it later to convert anything else you may need.
Offline Converter #1: Wondershare
 This offline software can be used both on a PC and a Mac. One of the most significant advantages of this tool is taking a DVD file and converting it to an MP3 audio file. It supports all of the popular formats like MP3, WAV, WMA, and many others.
Another great feature that you will be able to use with Wondershare is its preset configurations that will let you edit the converted audio. Also, if you do not want to use the presets, you can edit the settings.
Offline Converter #2: Convert Files
Convert Files has a very simplistic name and also a very simplistic and basic user interface. It may not have many design elements, but it is easy to understand and use. It does not support a big list of audio formats, but you could convert such formats as 3GP, WAV, AC3, ALAC, AMR, AAC, AIFF, FLAC, MP2, MP3, MP4, M4A, OGG, VOC, WMA, and DAUD.
Offline Converter #3: VLC
 The VLC media player is a well-known software to watch videos, but it has more features than you might have expected. With the VLC tool, you can download YouTube videos and convert audio and video files for free.
To convert an audio file, click the Media option on the top menu and choose Convert / Save. More to it, you can do a batch conversion by putting several files in a queue.