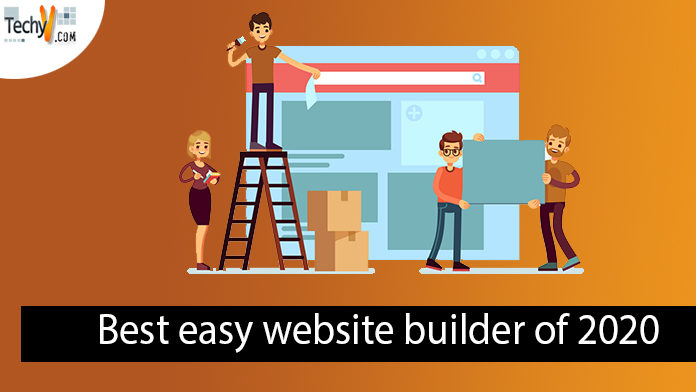 A website builder becomes a prominent choice when you don't want to spend a fortune on a professional web developer but still want a 'Wow Piece'. The good news is that there is no shortage of website builders that can get a website done faster and at an affordable cost.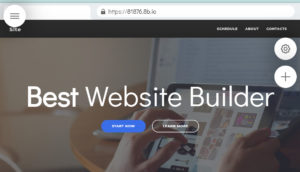 Most of the website builders allow you to use a pretty simple interface that comprises of drag and drop interface. However, the problem is that not all those platforms perform equally. Some of the website builders are better than the others in terms of reliability, ease of use, affordability, features, flexibility and various other aspects.
When you build a website to match the expectations of the current audience, your website design must meet some basic requirements. For instance, your website must be responsive and carry a simplified interface. Site navigation must be very convenient and not to mention that it must have a very fast loading time (the faster the better). So, when you choose a website builder, you must take all those aspects into consideration. Wix, WordPress, Weebly, Squarespace, and GoDaddy are some of the most popular website builders in the market as of this writing. The in-depth reviews of these website builders can be found on Website Advisor. But despite the popularity, what is the best website builder in the market? Let's find it out.
8b – The most affordable and user-friendly website builder in the industry
If you are wondering about an online website builder that delivers exceptional convenience at a very affordable price, 8b is the most suitable candidate. With 8b Website Builder, you will be able to have your website up and running within a couple of hours (or less) depending on the complexity and the features you need.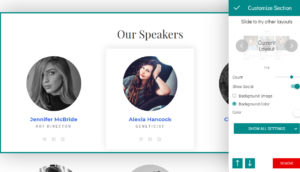 Thanks to the wide array of templates available in their platform, you can get a really impressive website to match pretty much any standard purpose. One of the most important characteristics associated with 8b is that it produces websites that are perfectly responsive to mobile devices. As a result, you can use 8b to create websites that are fully optimized for different types of screens, be it a smartphone, tab, laptop or desktop. As a matter of fact, the 8b platform itself supports mobile devices so you can use your smartphone to create a website with it.
Having a domain is not mandatory if you want to launch your website through 8b. This is great news for small businesses that want to start really small and get their websites done without spending a single dollar. You can build a website using their free templates and get it up and running for free under an SSL subdomain. However, if you wish to have a custom domain name, 8b allows you to do it with ease. In both cases, SSL certification is offered for free so the security of your website is assured.
All the websites built using 8b are based on Google Accelerated Mobile Pages (often called Google AMP). Since it is an open-source HTML framework that utilizes resources very efficiently, the pages you create through 8b will load faster. Also, it gives an excellent mobile browsing experience for the user.
If you want to go beyond and add something advanced, say, an unlimited number of pages, zero ads, and site export features, you can upgrade the plan to a paid version. Their paid version starts from $1.58 per month (which is billed annually).
Packed with High-end templates
One of the most notable characteristics associated with 8b is its large library of templates. These templates are categorized into 18 sections to match different purposes. All those templates are perfectly customizable and it gives excellent control over the elements.
All the templates they share come with modern, intuitive designs so you can expect a very professional look on your website. In addition to the library of templates, they offer a library of page sections as well. These page sections can be used to customize the aforesaid templates in a very flexible manner. You can insert the sections to increase the usability of the website and make it more efficient. These sections include feature tables, headers and plenty of other functionalities. In fact, there are more than 250 sections to choose from.
Creating a website with 8b
Thanks to the drag-and-drop editor used in the 8b cheap website builder, the entire process is very simple. To get started with 8b, you can visit their official website, 8b.com, and create an account. You can simply use an existing Google or Facebook account for that.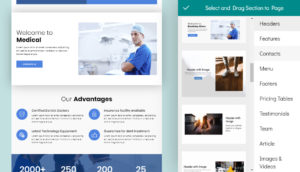 You should choose a template from 18 sections to match your purpose. After selecting a template, you can easily customize the page contents. Just click on an element and start editing. When it comes to editing, you can change the following;
– Section layouts
– Icon settings
– Add new pages or remove existing pages
– Add or remove sections
– Edit sections you have already inserted
– Edit menus
– Change menu settings
– Linking files etc. can be done.
Once all the customizations are done, you can preview the website and the best thing is that you don't want to register for a domain. At this stage, you can rely on the subdomain which is offered by 8b for free.
Benefits of 8b website builder
Here is a list of the most notable benefits associated with 8b website builder for your reference.
– Very user-friendly interface
– A large number of high-end themes categorized under 18 segments
– Sections library
– Drag and drop editor
– Can host the website for free under a subdomain
– Free SSL certification
– Allows creating websites even through mobile devices
– Allows creating responsive websites
– Upgradable to a paid plan for a monthly cost of $1.58
Conclusion
8b is a very impressive option for those who are looking for a very affordable and convenient browser-based website builder. You can start it for free and host your website under a subdomain until you decide to upgrade to a custom domain. User-friendliness and the reliability of 8b are excellent so it would be the best option especially for those who want to start small and aim high regardless of the niche.