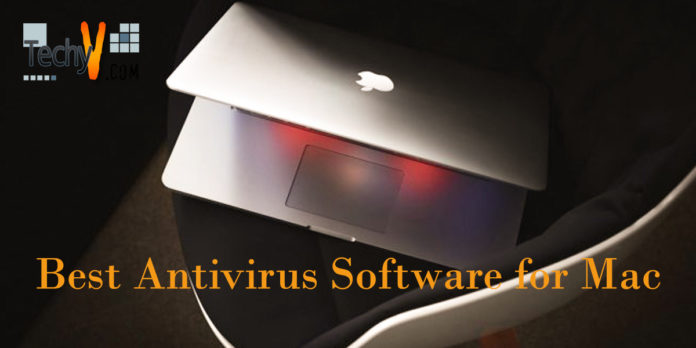 While many Mac users might believe that they don't need the best antivirus software for Mac, as their system are free from any type of virus intrusion – the reality is a bit different. Though Mac systems are targeted less by hackers as compared to Windows devices, they remain to be a target as well. The risk of a virus attack on the Mac system is increasing by the day, and thus the reason why you need to protect it using good antivirus software
Having said that, Mac devices are more secured as compared to their counterparts, since the OS is based on UNIX. In addition to this, Mac offers its own in-built security features such as Gatekeeper, which makes it more difficult to infect for intruders. However, it still can be infected by malware and thus needs protection.
So, if you are looking for the best antivirus software for Mac, then in this article we have listed some of the best antivirus suites that can help you protect your sensitive data and identity on the internet. Let us see which antivirus solution is recommended to secure your systems.
Best Mac Antivirus
1. Bitdefender
When it comes to antivirus protection for Windows or Mac devices, there is no better antivirus solution as compared to Bitdefender antivirus. It is one of the most accurate protection suite available for Mac devices in the market at present. Some of the features that you can get access through Bitdefender antivirus solution includes adware removal and multi-layer ransomware protection.
In addition to these, the antivirus solution also scans your mac devices for any Windows malware. With a good detection rate and impressive malware protection, Bitdefender is one of the best antivirus solutions.
2. Kaspersky
Kaspersky is one of the most trusted brands in the antivirus brand. With plenty of excellent feature offerings, Kaspersky is also one of the best antivirus suite available for protecting your Mac devices. It has several features to offer as compared to Bitdefender, which includes ransomware protection, secure banking online and safe transactions while shopping, and parental controls to monitor the activities of your kids on the internet.
However, the interface of the Kaspersky antivirus suite isn't as promising as compared to the other antivirus available in the market. For beginner antivirus users, the user interface of Kaspersky solution can become cumbersome quite quickly.
3. Norton
Another brand that is trusted by many users around the world is Norton. The antivirus solution offered by Norton ensures that your mac devices are kept away from harm's way. With an excellent detection rate, it is one of the best antivirus programs that are better suited to safeguard your information on the Mac operating system.
The Security Deluxe suite of the Norton Antivirus offers security for several devices, including Mac, Windows, and mobile phones. However, this antivirus solution can impact the performance of your system and might slow it down while running scans. Thus, if the speed of you the computer is what you need, Norton Security Deluxe might not be the right choice. However, for robust protection against malware, it is certainly one of the best available.
4. Intego
The antivirus solution Intego Internet Security X9 has been specially designed to protect Mac devices. Intego knows the kind of security Mac users need and has tailor-made their antivirus protection to satisfy user needs. When it comes to antivirus protection, the Intego solution can detect even the latest threats and malware.
In addition to this, it offers accurate virus scanning for your system along with excellent firewall protection. The user interface of the antivirus is good, and anyone without technical knowledge can make use of it quite easily. Having said that, the antivirus is somewhat limited in terms of feature offerings.
5. ESET
The ESET Cyber Security suite is another excellent antivirus solution for protecting your Mac devices. With high independent lab testing scores, you will rest assured that your computer device is kept free from all types of malware. The antivirus suite offers advanced feature offerings such as firewall and parental control to keep track of your child's activity on the internet.
Though it is not one of the fastest available internet solutions in terms of scanning of your system, it certainly ensures digging deep inside your system to eliminate any threat, if available.
Final Thoughts
With the increasing amount of threats lurking on the internet, using an antivirus solution for protecting your system and data has become of paramount importance. All of this antivirus solution offers great security for the well-being of your system. Overall, a good antivirus is a necessary tool for personal safety and confidentiality.