1. Brave Browser
    Brave Software
This browser came out a while ago but was re-branded from Link Bubble to a new Brave Browser. Brave Browser is a free browser similar to Google Chrome but with a built-in AdBlock, secured and tracker free. It is a battery and data optimized browser. It has all other primary functions like Incognito Window, Bookmarks, Recent Tab, Downloads etc. It is also capable of syncing with Google Chrome so that you can have all your bookmarks and history present in it.It is a decent browser if you are looking for a new one.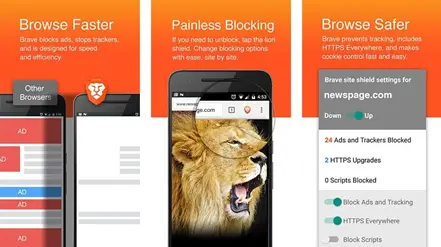 2. Android Auto
    Google Inc.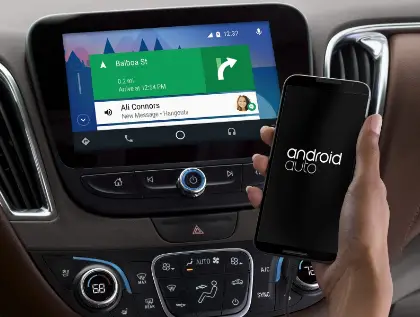 Android Auto was released long back but was compatible with only a few devices. Now it is compatible with every device. You can navigate on Google Maps, listen to music and podcasts on Google Play Music, send and receive text messages via voice and other. There are a few bugs still present here and there which will be fixed.
You will need a phone with Android 5.0 or above to run this app.The car's compatibility can be checked by reading its user manual.
3. Pulse SMS
    Luke Klinker
Pulse SMS is a fully featured SMS messaging app with cross-platform support. It supports Android Phone/Tablet, Web, Chrome/Firefox Extension, Android Smart TV, Android Wear, iPad. It is free for Android Phone/Tablet but you need to pay a subscription amount for other platforms. The lifetime fee is around ₹742. After paying all your messages will be synced to the desired platform. It also has many new and fun features. There are a few bugs here and there as it is a new app but will be fixed soon.
4. Snipback – Voice Recorder
    Cosmic Pie Design
Snipback is a unique-featured voice recording app. It can record, share and backup your recordings.Its unique features consist ofthe capability to record 30 seconds in the past before it actually starts recording which happens as the app is running in the background of the device. Even though it is not ideal for the app to run in background the whole time due to battery concerns it does not use much battery. It has a pretty simple and easy to use interface and does the job well.
5. Microsoft Selfie
    Microsoft Corporation
Microsoft Selfie is a simple, fast selfie taking camera app. It has a pretty easy to use interface which allows users to take and share selfies captured to many platforms. According to Microsoft, this camera app is backed by computer vision technology and considers factors such as age, skin tone, gender and many other things to create an enhanced picture.
6. Photo Scan
    Google Inc.
Photo Scan is a printed photo scanning app which lets you scan using your phone's camera and save them without any need for editing. Its main features include cropping using automatic edge detection, anti-glare capture, smart rotation. This app is similar to the well-known app CamScanner by INTSIG Information Co. Ltd but with a few new and extra features.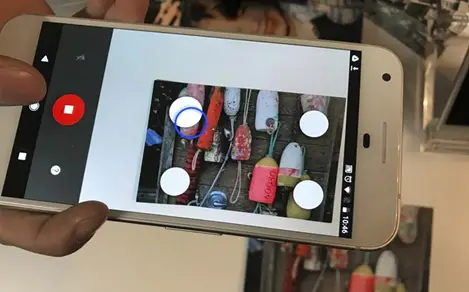 7. Learn how to draw
    Draw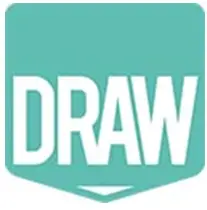 Learn how to draw does what it says i.e. helps you learn how to draw through hundreds of tutorials. It has lessons for three levels:
Level 1 – Beginner
level 2 – Intermediary
Level 3 – Advanced
The app is free to try but you will need to pay a price of approx. ₹67 for its full version.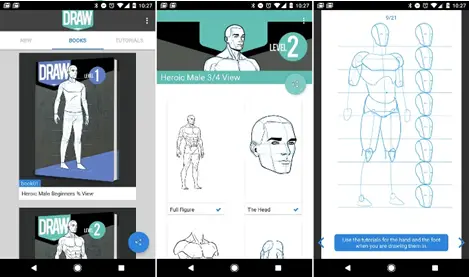 8. Fingerprint Gestures
    SuperThomasLab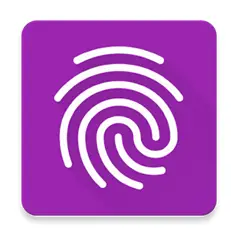 Fingerprint Gestures is a customization app to enable fingerprint actions just like on Google Pixel on your device. Its features include swiping down on the fingerprint sensor to access the notification panel, using it as a track pad to scroll through apps. It requires root for some of the functions like taking a screenshot, putting the phone in sleep mode. This app may work for some devices better. Its minimum requirement is Android 6.0 Marshmallow or higher and a fingerprint sensor implemented by Google fingerprint API.
9. Adobe Photoshop Fix
    Adobe
Adobe Photoshop Fix is one of the three apps launched by Adobe in the month of November. This app is yet another branch of Photoshop for Android. It helps you to retouch and restore photos easily. Its features include face-aware liquefy, heal and patch, smooth, lighten and darken, adjust, defocus. This app is free to download, but you will need to subscribe to Adobe to access all its features.
10. Adobe Photoshop Sketch
      Adobe
Adobe Photoshop Sketch is one of the three apps released by Adobe this month. This app does what it says i.e. helps in creating sketches and artworks by providing various of tools. You can draw withmany tools including pencils, markers, erasers, pen, ink brush, soft pastel, thick acrylic, and watercolor paint brushes. It has many other fun and unique features. This app is free to download,but you will need to subscribe to Adobe to access all its features.
Best Android Apps Of The Month