Apple currently offers two laptop models: the MacBook Air and the MacBook Pro.
Are you unsure which MacBook to purchase? Our MacBook purchasing guide will assist you in determining which Apple laptop is the best fit for you.
There are two MacBook Air models, four 13-inch MacBook Pro variants, and two 16-inch MacBook Pro models within those two categories. Additionally, you may add various build-to-order upgrades, such as more RAM, additional storage, or even a faster CPU.
The CPU is a significant differentiator, with Apple having debuted new M1 CPUs in many of its Macs. Apple developed the M1 CPUs instead of Intel, as Apple has stated that all Macs would use them sometime in the next two years. However, suppose you're looking for a laptop. In that case, the M1 is now only available in the MacBook Air and two entry-level MacBook Pro models. Below, we'll explain the implications of this for your purchasing choice.
The second significant difference is in price: a basic Mac may cost anywhere from £999/$999 to £2,799/$2,799.
If you're considering purchasing a new MacBook – MacBook Pro or MacBook Air – there are several considerations to take into account. One issue to consider is how frequently Apple upgrades the MacBook and will change it again shortly. Another aspect is the comparison of the different components. Additionally, you may have specific requirements such as mobility and power. Here is a list of the best MacBook accessories 2021 you might find very enticing.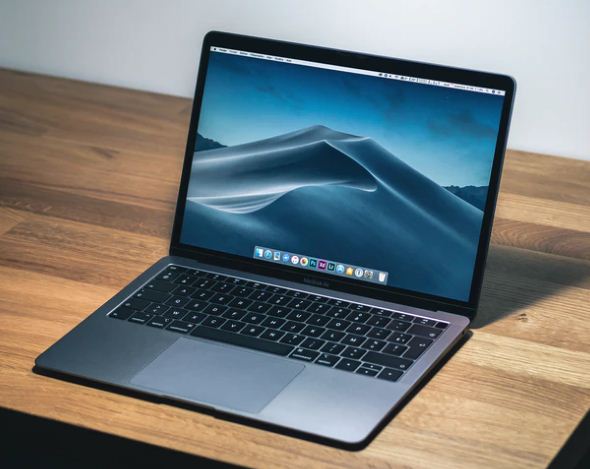 Apple MacBook Air
You may believe that perhaps the cheapest Mac has the highest value for money, but this is not always the case. We'll begin with that model, comparing it against the other MacBook Air, which costs £1,244, and the MacBook Pro, which costs £1,299.
The £999 MacBook Air is an intriguing prospect. This model has experienced a few price reductions over the last several years. At £999, it's the cheapest MacBook currently available. However, does this make it the best deal?
For £999, you get an Apple M1 chipset with an eight-core CPU and a seven-core GPU, as well as 8GB of RAM and 256GB of storage. The primary difference between this model and its much more costly counterpart is that the £1,249 model has an 8-core GPU rather than a 7-core processor and 512GB of storage. It's not a significant difference when you realize you're spending £250 extra for a marginally improved GPU and double the capacity.
However, previous to the M1, the more costly MacBook Air was somewhat more costly at £1,299. We assume the price reduction partially reflects that the entry-level model is less expensive and helps to separate it from the £1,299 MacBook Pro. Following that, we'll compare the two models.
We believe that the differences between the £999 and £1,249 MacBook Air models are insufficient to warrant the higher price – unless you want the additional capacity.
The other consideration is if you need the additional GPU core. If you believe you would benefit from the additional core, you may want to consider the MacBook Pro, which has a fan to help keep the CPU cool while under load. Following that, we'll examine the contrast between these two models.
Apple MacBook Pro
This brings us to the £1,499/$1,499 MacBook Pro. This variant costs almost as much as the entry-level MacBook Pro, but it has just a 512GB SSD.
If you want all of that capacity, you may want to rethink the considerably more affordable £1,249 MacBook Air, which also has 512GB of storage.
On the other hand, if you value both power and storage equally, evaluate whether you truly need the additional capacity or whether you could get by with a less expensive 256GB MacBook Pro as well as an iCloud membership for the additional cloud storage.
If performance and storage are your primary concerns, this MacBook Pro could be the right choice. However, there are two further 13 models worth considering, which we will explore next.
The 16in MacBook Pro is exceptional, but it comes at a premium price, beginning at £2,399.
For that price, you get a 2.6GHz 6-core Intel Core i7 CPU from the 9th generation featuring Turbo Boost up to 4.5GHz. Additionally, you get dedicated graphics (AMD Radeon Pro 5300M with 4GB GDDR6 RAM), a 512GB solid-state drive, and a 16-inch monitor.
This laptop is a cut above the 13-inch MacBook Pro, let alone the 13-inch MacBook Air. Certain users will only be satisfied with the 16in MacBook Pro – those who want a dedicated graphics card, for instance.
However, £2,399 is £400 more than Apple's top-of-the-line 13in MacBook Pro with 2.0GHz quad-core CPU, which costs £1,999, and comes with a 1TB SSD rather than the 512GB seen in the £2,399 variant. Is the £400/$400 premium for the 16in model justified?
We were pleased with the 16in MacBook Pro when it was released in November 2019. However, after a year and with the same 9th generation Intel CPUs as its 15in the predecessor, we'd argue that it's not worth the additional money right now.
Certified Pre-owned
Let us face it: Apple's Macs are not cheap. Purchasing a quality, beautifully constructed computer comes with a cost, and many are prepared to pay it, whether it's the latest, M1-equipped MacBook or the imposing iMac Pro.
However, if you're interested in a Mac but cannot afford the high price, a remanufactured Mac would be your next best alternative.
Purchasing a remanufactured Mac is distinct from purchasing a used or resold Mac. With the latter, owners are just reselling their Mac, along with all of the associated difficulties.
Remanufactured is different from new. The Mac is still pre-owned. However, it was returned to a professional or traded in for a newer model due to a problem. Any defective components are changed, and the product is inspected to verify it functions properly. It is then packed for resale. Consider the situation to be like purchasing a used automobile from a dealership.
Apple has its own reconditioned shop, which bears the certified remanufactured label. Before each product is placed up for sale, trained personnel inspect it to guarantee it performs correctly. Because the business only sells the best, you're effectively receiving an almost identical computer to its off-the-shelf version. It is an excellent way to get an immediate discount while shopping for a new Mac.
There are alternatives to the Apple Store if you're in the market for a reconditioned Mac. Numerous third-party merchants specialize in factory reconditioning, including Amazon and Best Buy. These businesses do not necessarily carry Apple-remanufactured products. Rather, they use in-house specialists who are experts in Mac repair. Additionally, some businesses have their guarantee and sometimes provide more fabulous deals than Apple.
Conclusion
Purchasing a MacBook Air could provide you with a functional Mac notebook for less than $1,000. You can spend more money on a larger SSD, but we suggest instead using iCloud storage.
The MacBook Pro M1 is a significant leap over the MacBook Air. If you're running remotely powered programs, we recommend the Pro over the Air since we feel the Air's lack of a fan prevents the M1 processor from reaching its full capabilities.