ASUS UL20FT-A1: Portability and Performance on a Budget
The ASUS UL20FT-A1 is an inexpensive ultraportable with a fast processor and sleek design. These features attract on-the-go but, budget conscious individuals.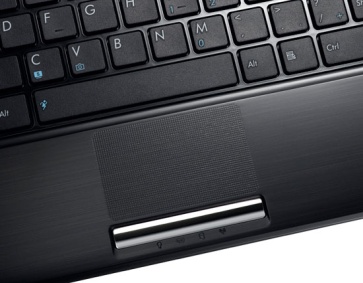 Ultraportables are small and lightweight laptops with 12-inch screens and weighs 3 pounds or less.
These are generally less powerful than laptops but more usable than netbooks which are Internet-centric.
The ASUS UL20FT-A1 offers easy portability with its light weight. It is housed in a sleek brushed metal casing in black or silver. Its side and keyboard deck have a polished metallic coating that prevents fingerprint marks well.
However, its chiclet-style keyboard is not full-sized and its battery life which clocks in at only 4 hrs is quite short compared with other ultraportables.
The ASUS UL20FT-A1 is powered by an ultra-low voltage processor in 1.2GHz Intel Core i3-330U with 2GB RAM. Intel Core i3-330U is one of the fastest processors among this group.

Intel's HD integrated graphics might not be enough to support gaming. However its screen resolution of 1366×768 is bright and displays vibrant colors ideal for movie and video watching.
What it falls short of in screen size (only 12 inches), is compensated by crisp and loud audio quality with Altec Lansing stereo speakers.
The unit comes with ASUS Programs which include Life Frame for recording and sharing video and Power4Gear Hybrid for tweaking power settings. It is also bundled with trials of Office 2010 and Trend Micro Internet Security as well with Syncables Desktop and Kindle for PC.
ASUS offers a generous one-year warranty on parts and labor; and one-year accidental damage protection with two-way free shipping and 24/7 tech support.
Apart from that, the other offerings include a Zero Bright Dot Guarantee to replace your laptop if it shows even one bad/dead pixel within 30 days of purchase.
If you want solid performance in your ultraportable, ASUS UL20FT-A1 is the one for you. However, if battery power is important, then don't leave your home without your power plug in tow.
= = = = = = = = = = = = = = = = = = = = = = = = = = = = = = = = = = = = = = = = = = = = = = = = = = = = = = = = = = = = = = = = = = = =