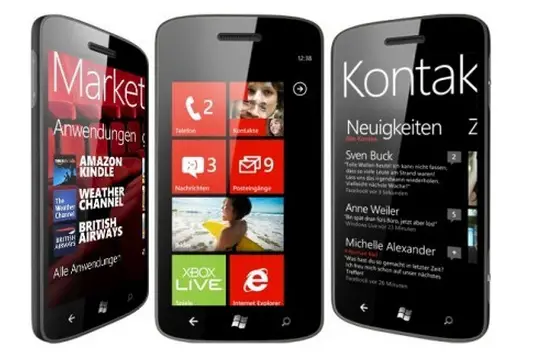 Arrival of a new contender- Windows 7.5
Apple and Google are currently dominating in the Smartphone market with iPhone and Android respectively. There is hardly anyone who purchases a Smartphone of other brand. Microsoft is trying to capture a portion of the Smartphone market and for this reason they have launched a brand new Smartphone called Windows Phone 7.5 with code name "Mango". Windows 7.5 is one of the most stylish Smartphone's in present market and it is tremendously upgraded with lots of useful applications in it. Let's take a look at the stylish outlook of Windows 7.5 so you can familiarize yourself with the great features of it.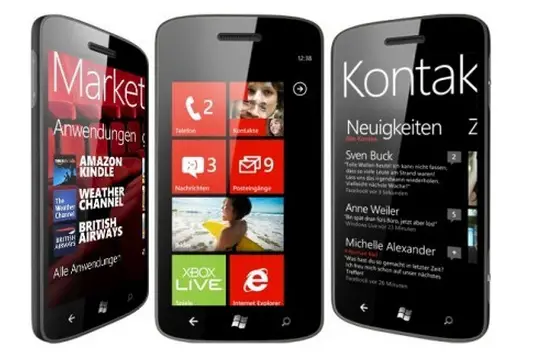 Now you will be notified about some of the key features of Windows 7.5 mango:
Custom Ringtones – Mango integrates the ability to customize their own ringtones directly from the device starting from files in MP3 and WMA formats.
New voice commands – Mango allows you to write an SMS, do voice commands, and search the Web and more under 'dictation' by simply using their voice. The phone is capable of reading received SMS messages; by saying 'forward' or 'answer' you can start the corresponding functions.
Conversations – just as is done on the new Nokia and even before the iPhone, all text messages are grouped by contact and are displayed in one scrolling page.
E-mail – It can also be grouped by subject in a conversation and Inbox are linked. This way you can connect more e-mail in a single inbox to see all the mails in a single view (accounts remain separate).
Groups – Groups that help you focus on the most used contacts (family, friends, sports, etc.). It can add favorite bands to the Start menu to see the updates of all the members and to send them text messages, e-mail or instant messages.
Facebook, Twitter and LinkedIn – Facebook integrated recording and video sharing website directly from Internet Explorer. Even Twitter and LinkedIn are integrated with new ways to filter their updates and new contacts on social networks.
Multitasking – Applications save their state when you switch, for example, from one game to email and then back to the game to continue where you left off. There is compatibility of the app with multitasking permitting.
Search maps – The latter is able to search for products using the phone's camera.
Searching for places nearby- It is possible to explore what's around us. Thanks to Bing search engine which is capable of showing restaurants, shops, activities' and shopping centers nearby.
Directions- Windows Phone Mango allows vehicle navigation view, then through a map showing directions from your location.
Camera, Music, Video and Mobile Office
Camera- If we customize the camera settings they are stored and can be use next time.
Video sharing – It's possible to share your favorite videos via email or they can be published directly to Facebook or Windows Live.
Tagging photos- Photos with the new hub, which became more personal and more oriented to social networks, photos can be tagged automatically when they are uploaded to Facebook or Windows Live.
Media Playlist and Podcast- Mango adds new songs to the playlist active and then save them as a playlist directly from the phone. And it is possible to subscribe to various podcasts on the web (audio or video) and view them from the phone.
Smart DJ- In addition, for those who own a Zune Pass, you can listen to streaming music from Zune.
New Excel Mobile- New graphic layout of Excel Mobile allows you to select more than just on the phone, the cells of the worksheet (just tap and drag) you can also launch the auto sum ​​function for fast calculations.
Internet Connection Sharing- The device with Windows Phone Mango can be turned into a hotspot Wi-Fi mobile device to share the Internet connection, for example, with the laptop and other devices.
Wi-Fi networks are hidden- This feature allows you to connect to Wi-Fi hidden ones that are not being provided the name of the network.
Manage your phone from the web. Everything is done from the Windows Phone (after WP account) you can view it online at Windows Phone.
So if you have already taken your decision of purchasing your Smartphone think once on which one you will go for- iPhone, Android or Windows 7.5.