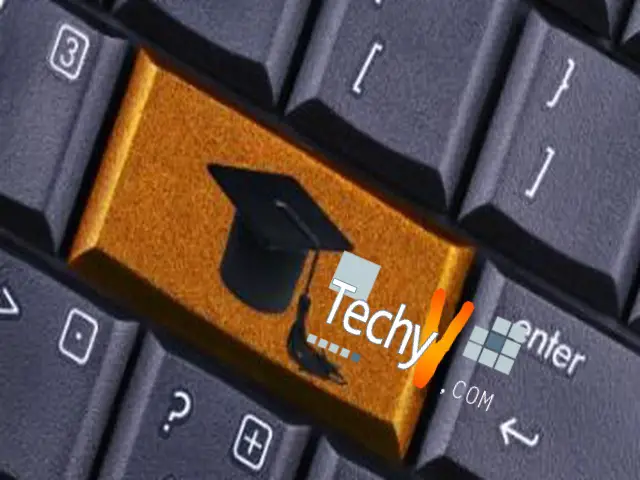 Online education is fast developing as an industry, with many students deciding to choose the option of taking courses online over traditional degrees. However, there are both advantages and disadvantages to online courses. You should be able to have an apt understanding of these before you make a final decision on whether you should take an online course to benefit your career. Read on to discover some of the most important elements of online courses that you need to consider before you choose your learning path.
How can online courses help to advance careers?
Online courses can help to advance your career by giving you the qualifications that you need to get a promotion alongside your other priorities such as a family or a job. This enables working adults to get the same level of education as students fresh out of high school while enabling them to implement the skills that they are learning into their jobs straight away.
Not only do they help you to learn on the job, but they can help you to advance your career by teaching you the specific skills that you need to boost your careers, such as leadership management or industry-specific skills. For instance, Spring Arbor University offers a human resources MBA online, which can help to prepare you for the managerial roles and skills that you will need on the job. This allows you to progress in your career and break down any education barriers stopping you from advancing.
What are the advantages of online courses over traditional degrees?
Online courses give you advanced flexibility over when you work and from where giving you access to course materials from any location where you have internet access and a laptop. Without a fixed schedule that students have to commit themselves to, students can work around other priorities such as family life and children. This is because it allows them to complete and send work at a time that suits them.
Online courses are also often cheaper than traditional college courses as it is not necessary to invest in accommodation, allowing you to live at home, and you will have little to no transport costs. The only elements that you will need to pay for are the course itself, and any technology such as software and a laptop that you will need to use available resources.
Online courses can improve the communication between instructors, students, and other students through the opportunity that forums provide for students to collaborate with others. There is an excellent range of software to help students with their education. Social messaging and instant communication apps also help students to perform group projects, with Google drive allowing students to edit documents together in real-time. Students can also receive personal communication with instructors through emails, and even video call sessions.
They can also be beneficial by providing you with a wide range of online resources that you can access at any time and which complement your learning. For instance, you can watch lectures; however, many times you wish to, and gain materials online which can aid your assignments.
You will also be able to gain access to a wide range of resources, expert knowledge, and the courses that you are interested in without having to live close to the right institution, meaning that people can take the course that can most benefit them from anywhere in the country or the whole world. These will normally be accessed through an online database or portal. You also have access to other resources on the internet which can help you with your course and which may not be affiliated with the college, such as video tutorials, information websites, and free resources.
Not only this, but the classroom learning environment is not beneficial to everyone's learning style and many people struggle to learn properly in a classroom full of people. However, online courses allow people to learn from anywhere that they wish, such as their home.
Online courses also enable you to take classes during the summer or outside of term time and then transfer these credits to their first college. This can enable students to get the extra qualifications or classes that they need without having to take an extra degree qualification or travel far to take these.
What are the potential options for online courses?
Physical colleges often offer the option of online modules or courses which can allow people to take the same courses as real-time students with the increased flexibility of online courses. This gives every student the same opportunities, but with the ability to submit online and access course materials different way.
Distance learning is also one of the most popular options for students, meaning that students do not have to live near a college to take the course in question. This cuts down the costs and time of commuting or relocating into college-based accommodation, meaning people do not have to give up their jobs to take these courses.
Another popular option for students is part-time courses. Although longer than full-time degrees, this means that students have more time available to perform a job role or focus on other priorities while they are doing their course. Online learning has boosted part-time learning by complementing and supporting part-timers with the guidance that they need at all times, such as online meetings, without the need to be on campus constantly.
Online training courses have also become more popular as an alternative to college, with vocational options complementing a job role and allowing people to advance in particular careers. These courses are normally video or audio-based and allow people to learn the practicalities of certain jobs before they begin.
Online courses have become a fashionable way to get the qualifications that you need around other commitments, or to advance in a job role without taking a sabbatical. Now, working adults also have the potential to take the courses that they are interested in, with the development of self-guided and online resources.