Apple iPhone 5s vs. Google Nexus 5
It is that time of the year again. It is the time when two of the most widely sold and popular smart phones compete with each other with their latest editions. Loaded with new technology and brilliant updates, Apple iPhone 5s and Google Nexus 5 will fight head on later this year. When is iPhone 5S coming out? What is Google Nexus 5 release date? What are latest Nexus 5 and iPhone 5S rumors? What iPhone 5S features and price can we expect to see? Is iPhone 5S better than Google Nexus 5? So many questions to be answered as the Apple and Google fans wait eagerly for the 2 much-awaited smart phones of 2013.
The predecessors of both the phones have a large number of following and fan base. Both are also products of credible and trustworthy companies. Basically, in both of the cases, the names speak for themselves. It is not like in the price range that the predecessors of these phones offer, these are the only two phones available. There are definitely more, but these two still remain the most popular. And the excitement can be seen by the number of rumors flying around about the newer versions of these phones.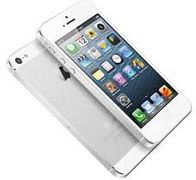 When are iPhone 5S and Nexus 5 coming out?
The release dates of both the phones have really made the tech-savvy population anxious, and there are many expectations as to when will both these phones be shown to the world. Apple iPhone 5s, which is assumed as the high-end phone that Apple is planning to launch along with the cheaper version (iPhone 5c or iPhone 6- the name is not yet confirmed) is expected to come out in September this year. The rumours are suggesting that Nexus 5 might come out in October. Retailers have already started pulling Nexus 4 down from the shelves. And what points more to the release date being in October is the price cut of Nexus 4. The Nexus 5 and iPhone 5S release dates are yet to be finalized officially. But the official release of these two hotshot phones which as assumed are quite close to each other is definitely expected to cause a spur in the market.
Pricing: Which Will Be Costlier?
It is usually seen that Apple keeps the price of its new arrival almost the same as that of its outgoing piece. The unlocked iPhone 5s price is expected to be around $849 for the 16GB model, whereas Google Nexus 5 is expected to cost you $434 for its 64GB model. Although with the full HD screen, there is a possibility that it might cost you a more than what is written but Google will definitely try hard to keep the phone as affordable as possible.
What Kind of Changes will the Hardware Flaunt?
Google Nexus 5 is expected to flaunt a 5.2-inch OLED 1920 x 1080p Full HD display as upgraded from the current 4.7-inch 1280 x 768p resolution screen. Apple is not far behind, and it is quite easy to notice that Apple has so much competition now that it really has to dazzle the users worldwide to have that edge over similar range phones like Samsung galaxy S4 and HTC One. So, even the new iPhone 5s is expected to be loaded with a super HD screen display. It is also expected that the handset will have a Retina + Sharp IGZO display which therefore will have a 1080p full HD resolution. The pixel count is expected to be 1.5 million and this will make the bezel extremely thin. The iPhone 5s will have double the screen resolution than that of iPhone 5. As far as the screen size is concerned, there is a possibility that Apple might bring out two or three different handsets with varying screen sizes as per the likeness of its customers. Though it is rumoured that iPhone 6 might have a larger screen size for the likeness of the people who prefer bigger screen, iPhone 5s is still expected to be pocket-friendly with a great display and colour.
What the Eye Wants?
Camera has always been any phone's strong or weak point. It actually has an effect on the sales of a particular phone. Phones like Sony Experia Z already flaunts a camera of this many megapixels and Samsung galaxy 4 is expected to come up with a camera with the same number of megapixels. Though Apple has always offered great camera and resolution but the rumours are pointing towards the fact that iPhone 5s might have a 13mp camera and if this comes true then Apple will have done nothing ground-breaking here. Another assumption that can be seen widely is that iPhone 5s will have dual LED flash for better illumination. The camera is expected to be beefier and the flash larger. Also, this larger flash will be spotted outside and inside the phone.
As far as Google Nexus 5 is concerned, it is rumoured that this phone will be loaded with a 16mp camera and this camera will be made by Nikon. Since there is a possibility that Nexus 5 will have the camera made by Nikon, it is expected to have an edge over the iPhone 5s camera.
LTE – The One Thing that the Predecessors Lacked
One of the main reasons smart phones are bought by people is that they want to perform "smart" tasks (like email, apps etc) while travelling and not having to carry a huge computer with them all the time. It is therefore extremely important that internet connectivity is fast and strong. And this one thing that both iPhone 5s and Nexus are expected to have. For Nexus 5, this actually could be the biggest upgrade. Nexus 5 might get 4G LTE and this is expected to be true because Nexus 7 will soon be coming with 4G LTE. If Nexus 4 actually has the 4G LTE, it will attract way more users than Nexus 4.
It is rumoured that a 4G chip has been created which will provide iPhone 5s with global LTE support. And since iPhone models differ depending on different countries, this step will be able to save money for the company. And since this network covers all 2G, 3G and 4G networks, it means that a phone equipped with this kind of chip should be able to work with all mobile networks around the world. Both the competing phones are expected to make this new and quite important addition. It will be interesting to see which one actually this change implemented on itself.
Both are Coming with Updated Software
Both the phones are expected to be launched with the updated versions of their software. Nexus 5 is rumoured to be the first phone with the Key Lime Pie version of android 5.0. Key Lime Pie is expected to be launched in October too just like Nexus 5. And it seems that this rumour will come true because Nexus 7 was chosen by Google to be launched with Android 4.3 Jelly Bean. The new android will have the potential to show the processing prowess of Google Nexus 5.
Just like Nexus 5 is set to be launched alongside the new version of Android, iPhone is also set to be released alongside iOS 7 in September. This new iOS will be loaded with redesigned and flatter icons among other things such as a control centre with its life span equivalent to the life span of the phone itself.  It will also have an improved browser.
Battle of the Big Guns – Who Wins?
Both the phones – Apple iPhone 5S and Google Nexus 5 – have everything that it takes to make a phone brilliant and user friendly too. The improvements and updates that can be expected seem sensible and will definitely give an edge to both. Along with some really amazing developments that these two bring with themselves, both have some things where they could both do much better. For example, Apple can work on a better camera to give a nice competition to phones like Sony Experia Z. and although Google wants to come up with an affordable yet a brilliant phone, it still is taking a risk on compromising with the quality. When it comes to the looks, both are great and have the ability to please all users.
It all comes down to who likes and prefers what? Many people find iOS way too boring and therefore opt for android, while many Apple users actually like iOS for its simplicity. Each of the two phones have their own benefits and downsides and therefore it ultimately depends on what the people like more and that can only be found once the phones are actually launched and introduced to the public. It is only then, when we will be able to find which rumours were true and which proved to be false. And which phone is more desirable, pocket-friendly, worth all the money and an improvement from their last instalments. Till we find that out, we can all support our favourite team whether it is team iOS or team Android. May the best phone win!