The ever growing popularity of the apple iPhone has made it a style symbol for the youth while for the older generation it is a simpler smartphone to learn to use than the other phones.
But the only problem that does exist and why some people refrain from buying an apple iPhone is the lack of migrating application which makes the shift from an android phone to an iPhone.
A lot of android users usually have lost most of their data from their android phone while upgrading to an iPhone. Well, the only way to solve this problem earlier was to just to upgrade to another android phone and leave upgrading to the iPhone for the near future.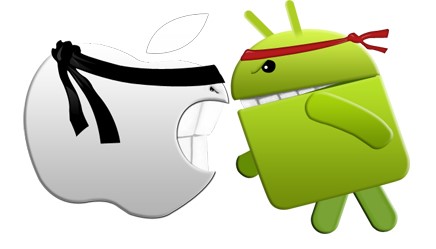 Apple kept in mind the problem face by the already existing android users who wish to migrate to the iPhone and apple decided that the iPhone and android phone could run a similar application which would help migrate all their content from the previous device to the newer one.
Apple called the application 'Move to iOS'.
The user first should buy the iPhone he wants to upgrade to, then download the MOVE TO iOS application on the iPhone. At the same time, the MOVE TO iOS application is available on the android play store as well. The user must also install the MOVE TO iOS application on his android phone and the user can decide as to what he wants to migrate to the new iPhone. He can migrate almost any kind if data that the user wishes to migrate onto the new phone.
The functionality of the MOVE TO iOS has been explained on the APPLE official website as follows
"Just download the Move to iOS app to wirelessly switch from your Android device to your new iOS device. It securely transfers your contacts, message history, camera photos and videos, web bookmarks, mail accounts, calendars, wallpaper, and DRM-free songs and books."
Furthermore, once the migration from android to iOS is complete, the application sends up a pop up suggesting that the user can recycle his old android phone at any apple store.
The second application to release is called the 'APPLE MUSIC APP'.
The apple music app has already been released for the iOS users. While the company decides to run the apple music app on its rival platform android with all the same features as offered on the iOS.