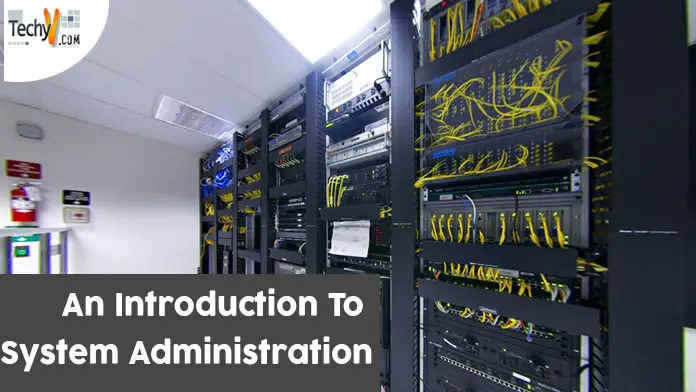 All establishments around the world, including companies big and small, various institutions and organizations have one thing in common — data. These establishments gather tons of information daily and thus have a lot of data to store. Now taking the fact that we live in a world ruled by computers and machines, these data sets are then fed to the networks as a means to store, organize and use as a reference when needed. This is where a system administration steps in. Here in this article today, we will take a quick look at what system administration is and how it works.
What is system administration?
In simple words, a system administration includes management of various systems, be it one or more, so that it functions smoothly and efficiently. These systems may be hardware, software, workstations, or servers. Talking of the data that was mentioned before, system administration helps in feeding these data to the computers or systems, processing them, storing them, organizing them, and maintaining them. It thus can be called as the branch of engineering that is concerned with the management of the human-computer system interface.
Who is a system administrator?
As mentioned earlier, system administration deals with the human-computer interface and the management of it. This is where a system administrator comes in. The main job of a system administrator is to create and put up an entire network system. It is then followed by ensuring, regulating, and managing all related systems and services. They need to keep in check that the systems keep running efficiently, without any hitch. A system administrator may also be known as System Manager, Network Administrator, Operator, and so on.
What are the main activities of a system administrator?
Though the primary job of a system administrator is to ensure the smooth functioning of all the computer systems of an organization, it also includes other various activities. Some of them are listed down below:
● Maintaining the system
● Creating, setting up, and managing accounts (administration of users)
● Monitoring system performances
● Monitoring and checking network communications
● Creating system files
● Installing software for the system
● Arranging for repair and recovery in case of hardware failure
● Creating a back-up and recovery plan
● Updating existing system versions as soon as the new versions are released
● Setting up security plans and policies for safeguarding the users and their data
● Creating and implementing a thorough plan for the use of the system networks
Skills of a system administrator
A system administrator needs to be well educated about various things. Few of those include programming, concepts of the operating system, the IP/TCIP networking, specific services such as e-mail, content-deliver, databases, and so on. A system administrator should also have proper knowledge about standard protocols, such as FTP, SFTP, SMTP, DNS, and HTTP.
System administration is an essential part of an organization, not just because it helps in the storing of valuable information and its management, but also other aspects, such as fault management, configuration, performance, security, and accounting management. Therefore, not to compromise on the systems, you may approach JD Edwards Managed Services for the best of services when it comes to anything related to system administration.