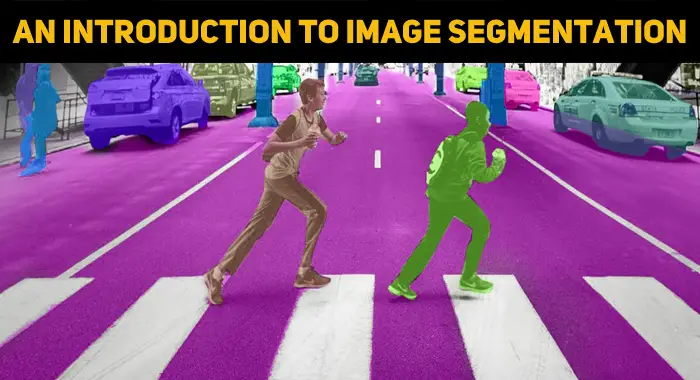 When you look at self-driving cars or image detection systems, the one thing that probably comes to mind is computer vision. This innovation has revolutionized modern systems, ensuring a new world order. It headlines robotics, smart homes, and smart cities.
But, computer vision never works alone. Such a concept consists of crucial algorithmic terms, including image segmentation. In other words, to perfect computer vision, you'll need to implement image segmentation. And, to implement means to understand what the term is about.
This article introduces you to image segmentation—what it means, why it matters, and everything else. Let's start!
What Is Image Segmentation?
To understand image segmentation is to know the two terms that make up the concept—image and segmentation. Computer science images are binary representations of digital items, such as drawings, pictures, and illustrations. Segmentation is simply the art of partitioning a thing into smaller pieces.
Image segmentation is the art of partitioning binary representations of digital items into smaller bits. This process is often done to aid in understanding images and label them appropriately, such that similar images or pixels share identical characteristics. Therefore, there are no ML vision projects without image segmentation implementation. To understand this concept better, you may read the full post on this matter.
However, segmentation rarely ends at partitioning only. The ultimate purpose of segmenting is to arrive at an output that collectively gathers the entire bits into one structure, similar in texture, color, and intensity. Through this, data scientists can interpret pixels and establish a function.
Between Image Segmentation, Detection, And Classification
It's easy to confuse image segmentation with detection and classification. Although the three terms appear similar, bound under the umbrella term of computer science, they're not, in any way, the same.
Image classification is the process of classifying, labeling, and predicting the nature of an image based on its class. It's an appearance phase in computer vision. For instance, if you're given an image of a goat alongside classes, such as animal, car, and building, you'll classify the goat under 'animal,' which is essentially its class.
Image detection takes classification a notch higher by considering the location of an image rather than its appearance only. When detecting, you identify objects in an image and highlight their places with bounding boxes drawn around them. Say, there's a goat and a sheep—you can locate the goat and highlight its area in red while doing the same in blue for the sheep.
Image segmentation incorporates precision and exactitude into classification and detection. Most times, you're not worried about the location of an object but the exact place where it belongs. Such accuracy informs your artificial intelligence decisions. This reason is what image segmentation concerns itself about and differentiates its output from others.
Types Of Image Segmentation
There are several types of image segmentation. These depend on what you're dealing with and the problems you want to solve. But, the three most common ones are:
Semantic segmentation: This form focuses on the similarities and characteristics of an image. It's the simplest way to segment as it defines objects distinctively. For instance, it shows the designated locations of cars, goats, and birds and highlights them in separate colors for easy identification.
Instance segmentation: This form takes object identification as a result of instances. Rather than define objects as a group, it refines them based on their models. For example, unlike semantics, it shows individual objects in groups in separate colors.
Panoptic segmentation: This form is new in computer vision. It's also more complex as it merges semantic segmentation with instance segmentation.
Applications Of Image Segmentation
Aside from the usual and fascinating autonomous cars, several industries adopt image segmentation for many use cases. Some of its applications include:
Medicine: Medical practitioners require image segmentation for medical imaging (radiology). It's a diagnostic process that recreates images and X-rays to identify diseases and provide swift treatments.
Surveillance: Talk about surveillance, and you'll mention high-level cameras with automated detection systems processed through image segmentation.
Remote Sensing: Another application of image segmentation is in remote sensing. This is the process of monitoring and scanning areas through satellites to derive information.
Mobile: To solidify your smartphone's security, you'll need a facial recognition system. This allows you to lock and unlock your phone smartly. However, the mobile security system won't be working without image segmentation.
Conclusion
Computer vision is a crucial aspect of robotics and artificial intelligence. However, it's a parent concept for terms such as image segmentation. Breaking the images down into helpful partitions is to segment them. In that way, data scientists can form opinions and apply them in several use cases.