Amazon came up with a fascinating device Kindle later on it came up with the echo which was quite like a Bluetooth speaker with few additional features that could be done by voice recognition, but the upgraded version of the Echo has come out to be something very new. The enhancement is riveting not only on the features but also its size. The Amazon Echo dot has something greater than the Echo, scroll down to know more.
Design:
The Echo is more like a column speaker, whereas slicing the echo by 3/4rth you obtain echo dot. It is like a carom when put on the board. It comes with two buttons on the top with volume controls on its curvy body. The difference was spotted with its two ports, one for a USB and the other for an output mostly for a speaker or any audio device.
The device links with the Amazon's application on your Smartphone, otherwise operated by one's voice commands.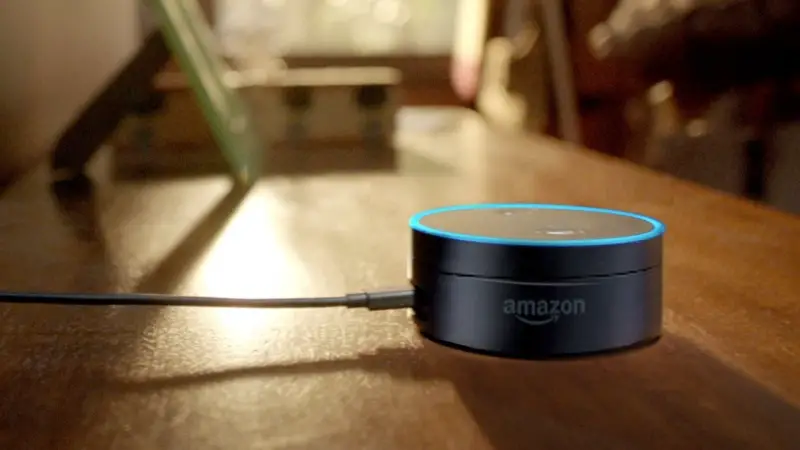 Functions:
The dot justifies its name for the size it came out with. You might not notice its presence, but dot does recognize yours. The dot has the same number of microphones, which are placed in every direction. The major difference can be the rate at which it reacts and responds than its predecessor. It responds even with background noise in place, whereas the echo is not that great with it. The dot comes with a built in speaker which is for the replies, which is not audible most of the times. This will no way be a disadvantage, as it comes with a jack for audio devices and that's connected to an external speaker or you can Bluetooth it to an audio device. The dot can respond even when you are on your bed, busy texting and you need some music to be played. It can control any number of lights. You can ask about any information like the weather report or a general knowledge question.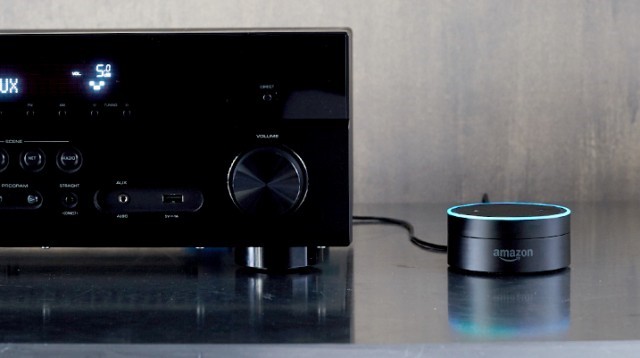 It is quite a smart device to converse with, it is not only a Bluetooth speaker that plays songs for you but can shop for you online on your commands. It can even place an order if your debit/ credit card is in order along with your postal address and give you a confirmation after the transaction.
But the problem with home would be, it having smart lighting facility and other smart gadgets so that the dot can have control over them and it can only be bought with another "Alexa" device. It might even hear you, when you don't want it to as well because of its long distance communication system. Dot leaves you with no choice in this matter.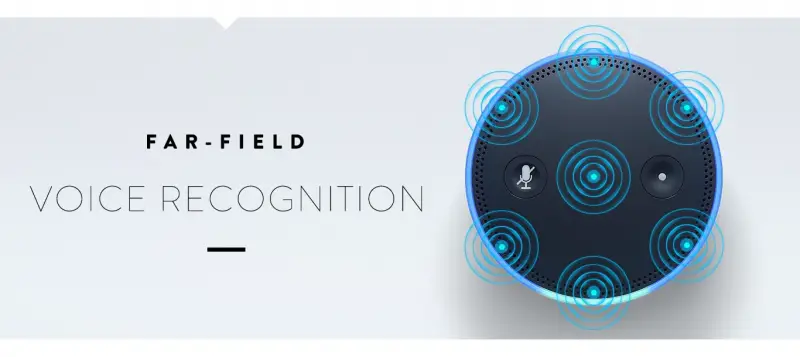 Conclusion:
The Amazon Echo dot is the king in the market, with no competition of any kind. There is no apt reason as in why somebody shouldn't buy it. With its useful qualities, the device will be better than its predecessor and the biggest point being it comes for half the price than the Echo, do give this one a try.