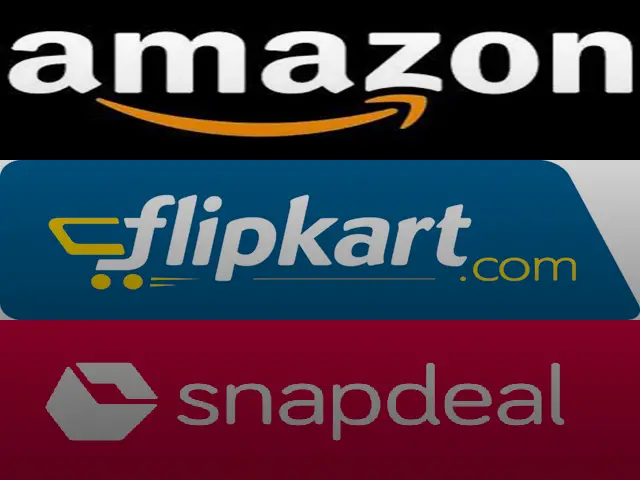 Amazon and Flipkart are household names and have garnered huge respect from its customers for all their timely deliveries and pickups. The current market it very open to e-commerce as they have managed to win the trusts of people with safe online transactions and great deliveries. There was a time when people felt that putting money online meant theft and loss. This image was changed by giants like Amazon and Flipkart, sadly Snapdeal is a company still caught in that loop of doubtful frenzy about their entire site.
Flipkart's Sachin Bansal learnt from sites that were already giants in their sectors such as Amazon & tried to work like them to make India's first big startup- Flipkart. The company began with books, but soon entered the huge market of other products and delivered quite well. People began buying things online and Flipkart arose on the sole basis of three things-
Product quality and originality
Fast shipping, with great packing
Good customer service
By this time Amazon already was a great player in the foreign market and had begun stepping in India and it was received quite well with all the love. Amazons customer service and loyalty was great and thus rose high on the pedestals of Indian Market.
These two have been very much it. Snapdeal nonetheless, tried. It could not be the victor of trusts because of its shady image of supplying fake products which were experienced by most people buying from the site. Some got  a marble slate for a phone they ordered while others got fake Skullcandy earphones. Also, the customer support did not really work well and customers soon began abandoning the site. Also, Snapdeal has disastrous packing and the distribution center has nothing special about it.
People love Amazon more than Flipkart and Snapdeal and that's the truth. There has been an age old rivalry of Flipkart with Amazon, but the truth is Flipkart is no match for Amazon. Amazon understands very well, what its customers need  and tailors every solitary product to every single email they send according to the needs of its customer base, something which Flipkart and Snapdeal lack big time.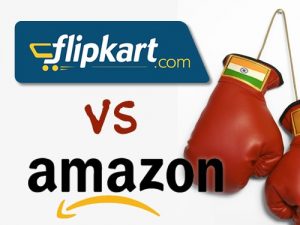 Flipkart is actually developing and soon can be as good as Amazon, but this is a wager between two deserving opponents, unlike Snapdeal which stands no chance to even rub shoulders with these sites.
One should understand that the success of an e-commerce only relies on its fan base. Flipkart and Amazon have spent considerably in terms of money and time to create a rich feel for its customers. This is the reason these two come at a face-off when the best site is to be determined. Also, selling on both these sites is a really good experience and all payments are done on time. On the other hand, Snapdeal has recently been accused of not paying it's sellers for months! This alone raises a lot of doubts about the credibility of such a company. Snapdeal is in the fall until it builds itself a cushion to support and rise in the years to come.