Did it ever come to the point when you don't have an Internet connection, but you need to download an important video on YouTube?
Airy is an outstanding tool for Mac PC, which allows you to effortlessly download YouTube videos even if there is no Internet connection. It was called the friendliest Mac YouTube download app because it allows you to start multiple downloads at the same time and selects the formats and resolution for saving videos. With Airy, you can save the YouTube playlists and channels without pains and waste of time.
Airy is not just a YouTube video downloader, it is also an MP3 Downloader. You can save the audio files out of YouTube videos and keep the title and album art. It provides high-speed downloads and high-quality media and supports different audio formats. Simply copy and paste the link and then select which audio format you like and click Download.
https://www.airy-youtube-downloader.com/mac/
You can enjoy the video with the choice of format or resolution you require. Download videos in 3GP, FLV, and MP4 in your selected resolution. It also supports HD, 4K, or even the 8K Ultra HD videos. You can choose your selected file type depending on how you're going to watch the video. Airy has the ability to download 60fps videos. However, take note that when playing videos on mobile phones, it is highly recommended to lower the resolution for better quality. But when you play it on a large screen device, you can set the resolution to the highest.
Another useful feature of Airy is its integration with your web browser for faster catching. It supports almost all browsers including Chrome, Firefox, Opera, and Safari. Downloading YouTube videos on Mac is very easy with browser integration; simply click the Airy bookmark when you're ready to download.
If you wish to download protected or age-restricted videos on YouTube, you will need to log in to your YouTube account. You can also save your log in details for future downloads.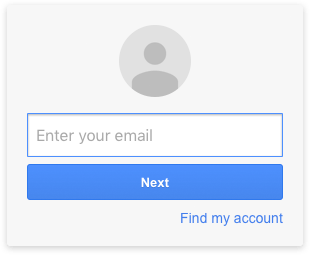 Another amazing feature of Airy is its ability to download YouTube videos with subtitles and save the subtitles as SRT files. This file format is supported by almost all video players.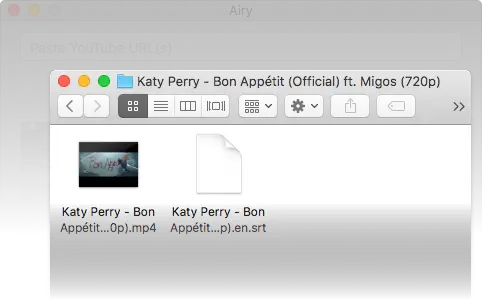 You can also pause or resume your active downloads on Airy. This software aims to make video downloading become a super easy thing. You just need to copy and paste your video link to the address bar, choose your ideal resolution and output location and get your video in no time. However, the free version of Airy can only download two videos at the same time. If you wish to use the complete feature and download multiple videos or playlist at a time, you will need to purchase the full version for $19.95. Nevertheless, it is still the friendliest YouTube downloader for Mac because of its superb features.