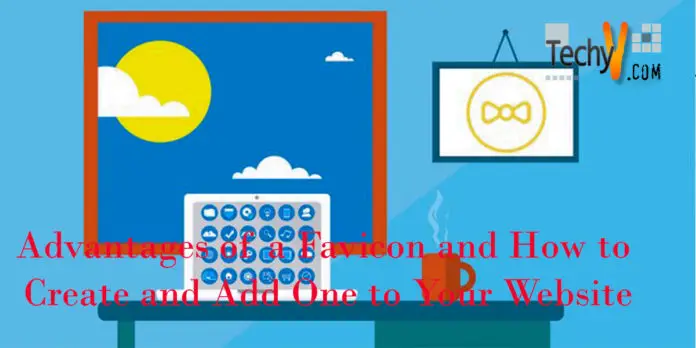 Even if you do not have the technical knowledge, you should be aware of favicons and what they are. That small icon you see at the top-left corner of a bar when browsing next to a website's name as well as near your bookmarks is called a favicon. The term stems from "favorite icon", and favicons have become common and expected these days.
Creating a Favicon
There are plenty of brands who simply resize their current logo and put that as their favicon. It is pretty much a default option and if you have an already established logo, you will likely going to do the same.
But that is not to say that everyone needs to follow this pattern. No, if you feel like you want to take a different approach, go for it. But do keep in mind that it should not be too different from your current brand because people will become confused.
As for the creation, well, there are plenty of generators out there that really help with the process. Oberlo.com website a pretty great favicon generator and you can certainly check that one out.
The generators are meant for those who do not have a lot of design skills. But for those that do, well, designing something from scratch yourself using proper software should not be a problem.
Adding a Favicon
If you want to add a favicon to your website, the whole process is pretty straightforward. It does differ depending on the CMS you are on, but there should be an option to upload a site icon directly through the dashboard.
Open your dashboard and look through settings and themes. If you are having a hard time, take a look at Google or YouTube. There are plenty of tutorials out there that will take you through a step-by-step process for all platforms.
Importance of a Favicon
Even if it may appear as a trivial matter, a few minutes that it takes to upload a favicon can be the difference-maker. Your website looks more legit as people who surf the internet have this unconscious expectation to see a favicon next to a site's name.
Neglecting it will surely impact the outlook of others on you in a negative way. And nobody wants to tarnish their image, right? But a good favicon offers much more than just that.
SEO
While having a favicon will not affect search engine optimization directly, it makes some difference from a broader perspective, especially if you are planning a long-term project.
First and foremost, user-friendly websites improve rankings on search engines indirectly. Like already mentioned, a favicon is what people expect to see these days, and whenever they are browsing, looking through bookmarks, history, etc. it really helps when you see a familiar icon and click on it without thinking. Saving time, however meager, still makes a difference.
Bookmarks
A favicon provides an advantage against websites that still do not have one. And this one works on the Chrome browser which is quite popular. Google itself receives a signal whenever someone bookmarks a website with a favicon on it. Meanwhile, no favicon certainly reduces your chances of getting bookmarked and even if it does, standing between websites with a favicon will make your page not as visible and mostly forgotten. And more bookmarks mean more traffic.
Brand Awareness
One cannot underestimate the importance of brand awareness. Businesses pour resources in social media campaigns and other channels for a chance to get the word out. A favicon is one of the best visual representations you have.
What Makes Favicon Good?
The process of creating the best possible favicon is pretty similar to that of a logo. You need to make the most out of the little space there is.
Quite a few people tend to prefer simple, minimalistic designs as well, so you should probably look for that one as well.
Colors and abbreviating letters are also quite common. After all, some of the biggest companies in the world are immediately recognized just by looking at their logo.
Strive for something that leaves a positive impression and helps in becoming even more recognizable.
To sum everything up, you should get a better grasp of the importance of a good favicon and how to add one yourself. And since this is pretty easy to do, everybody should have a favicon added to their website. Otherwise, you are missing on quite a few benefits and are not keeping up with the rest which will leave your visitors questioning such decisions.