What is a Presentation Deck? Making a presentation deck is not easy for beginners unless you are a genius or have much experience. Some of you might think that making slides can be done quickly by using applications like paint, PowerPoint, etc. But I must say it's not the same! You need to learn some basic skills to make good presentation slides/decks. Here are some steps to help you make a great presentation deck. Let's read and share with your friends!
1. Don't Make Pitch Deck Presentation Just For The Look
While designing the slide, please don't focus on designing it for the look. It has a different function rather than just looking good! There are more important things that you need to know about creating a slide.
2. Think Of Your Audience First
Your presentation deck will be useless if your audience doesn't understand what you are trying to convey! You have to think about your audience first before creating slides. Remember that they might not be as tech-savvy as you, so the less techy, the better!
3. Less Text And More Diagram
People will definitely fall asleep if you bombard them with text that they can't even understand. So always remember the rule of thumb is to use less text but more diagrams, charts, letterhead makers, etc.
4. Make Sure You Understand Your Topic Before Creating Deck Presentation
You will never know how much knowledge you have about your topic, so it's better to make research before creating your slides. It will be shameful if you begin explaining something and don't even know the correct answer!
5. Don't Make Slide Just To Fill Up The Space
You might think that making long slides with lots of text is good, but it's actually not! It would be best to fill up your slides with diagrams, charts, etc. Slides should only contain the necessary information that the audience wants to know.
6. Use Simple Words And Easy To Understand Language
You need to make sure that your slides are easy to understand for anyone in the audience, not just you! It won't be pleasant if you create a slide and begin explaining it, but the audience doesn't understand a thing. So always use simple words and easy to understand language.
7. Less Text & More Visual For The Presentation Deck Design
You need to remember that people will get bored with text slides, so it's better to keep your slides as much as possible without text! Please use infographics or animation to make your slides as effective as they can be.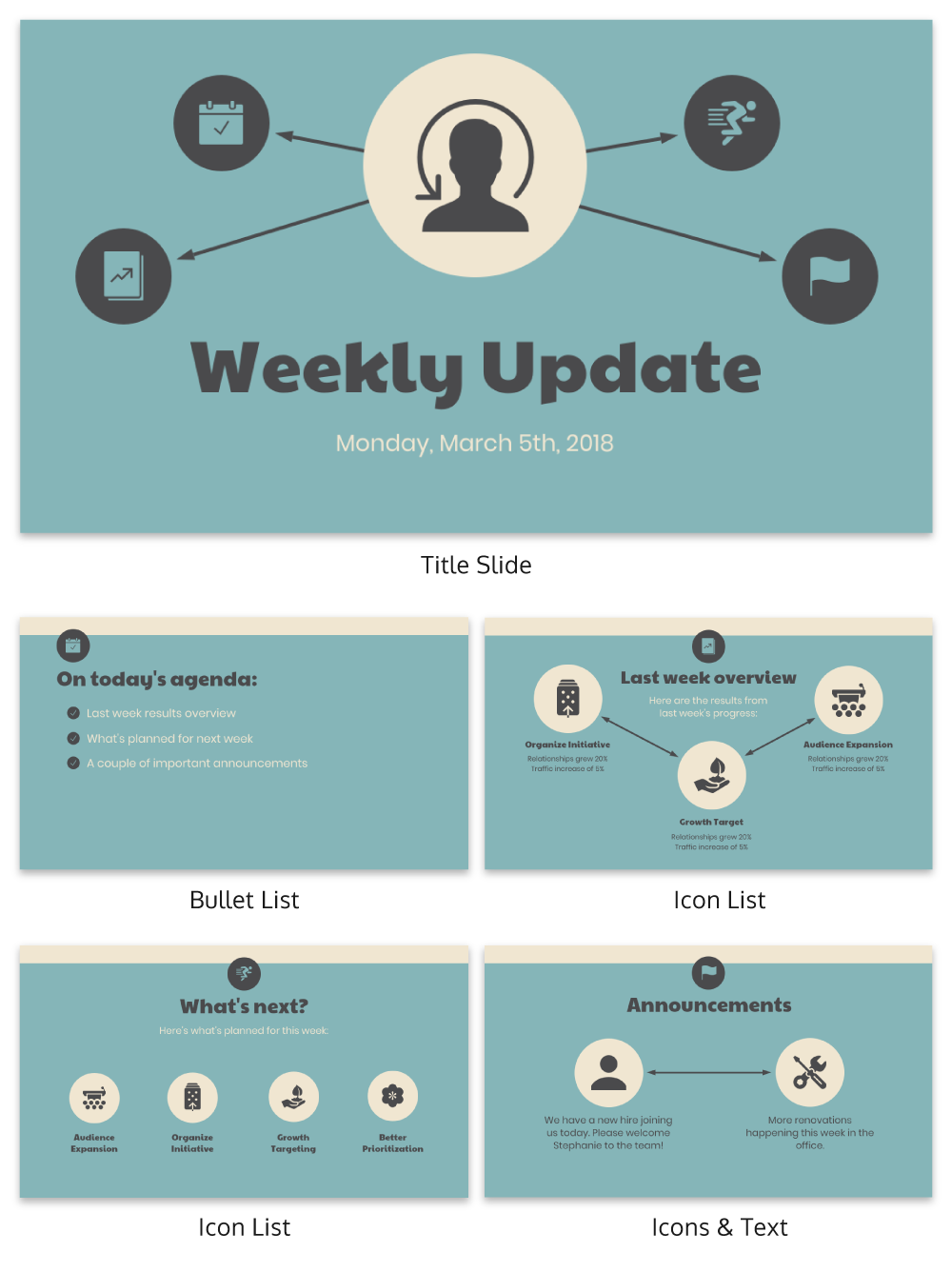 8. Nice Combination Of Colors Is Good
You need to make sure that your color combination is good, but not too much! Too many colors will make your audience dizzy, so always remember to utilize the right amount of colors.
9. Make Your Slide As Simple As Possible
While designing the slide, you need to make it as simple as possible. So take out all the unnecessary things from your slide! The easier, the better.
10. Keep Your Slide Realistic
Don't try to be too creative when making a presentation deck because if your audience doesn't understand what you are trying to say, you might feel embarrassed. So set some realistic goals and aim for them!
11. Don't Save On Fonts
Your font can make your slide more professional or not, so always choose the correct font as long as it's legible and easy to read. Never save on fonts because it will decrease the quality of your presentation deck.
12. You Can Use Photos In Your Slides
You can add photos in your slides, but you need to ensure that the photo is relevant to what you are trying to tell. So take a picture of something that will support your point and insert it into your slide! It will be even better if you can add a short description of the photo.
13. Keep Font Size Big & Simple
You have to make sure that the font size is big enough so the audience can read it with ease. The best way to design your slide is by keeping everything simple so that they can understand! Remember, typeface does matter!
14. Don't Make Presentation Deck Examples That Sucks
During your presentation, you will feel embarrassed if one slide sucks! No matter what, you have to make sure that all your slides are good enough so the audience can pay attention.
15. Keep Your Slide As Simple As Possible
You have to remember that less is more when designing a presentation deck, so always create a simple and easy-to-understand slide. It will be better to show the point on your slide without using too much text!
16. Do A Final Review Before You Go Public
After creating your slides, always remember to do a final review before showing it to anyone! Check for any spelling mistakes and grammatical errors because this is important!
Venngage offers a wide range of presentation deck templates for your need. Don't forget to check it out!
Conclusion
Making a presentation deck is not as easy as it sounds and can be pretty complicated for newbies. When making one, there are many things to consider, such as the type of slides you use, what information goes on each slide, and how to present your content in the best manner possible. However, with practice and guidance from other professionals, anyone can make an excellent presentation deck.