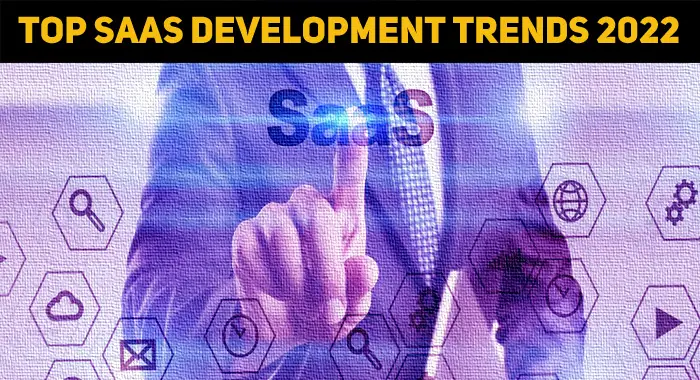 SaaS is an acronym for Software as a Service, a software licensing model where software is licensed subscription basis and centrally hosted. In the last few years, SaaS applications have gained popularity in the IT world, and that's why today you see all the major products being delivered in a SaaS. For example, Gmail, Dropbox, Salesforce, etc., are popular SaaS apps.
Five significant benefits make SaaS a preferred choice for software vendors worldwide: reduced infrastructure cost, reduced time and efforts, scalability and flexibility, lower time to market, and high-end accessibility. But, first, here are some statistics regarding the SaaS market's future, which can be a testament to the statement in the above paragraph.
These statistics suggest SaaS is here to stay for the foreseeable future and will continue to grow leaps and bounds year by year. In this scenario, knowing the latest SaaS trends becomes paramount. Therefore, this blog aims to articulate the top SaaS development trends for 2022.
9 top SaaS trends for 2022
1. Rise of AI and ML
AI and ML are the cognitive technologies that shape various industry verticals, and the same applies to the case of SaaS, where AI and ML have a significant impact. Here are some of the most popular use cases of AI and ML in the SaaS application development field:
Feed customer data to find out customer behavioral patterns
Forecast purchases of products by multiple customers
Facilitate personalization of services for customers
Automate help desk to improve customer service experience
Use predictive analysis to know user preferences and create a better digital experience
2. Growth of Micro-SaaS
Micro-SaaS is a concept where a company targets a specific niche or market operated by a small segment of people or a single person. The benefit of Micro-SaaS is that it has a devoted user base, low operating costs, and a limited target market. As we move deeper into 2022 and towards 2023, more Micro-SaaS companies are coming up with products targeted at a specific audience. It is because this concept allows them to increase client conversions. Most of these Micro-SaaS products are related to eCommerce, as they have the lowest entry barrier.
3. Mobile-first approach
As the name suggests, the mobile-first approach improves your customers' mobile experience. By the end of 2025, nearly 75% of worldwide users will have access to smartphones and the internet. As a result, SaaS development will tilt towards a mobile-first approach from 2022 onward. Furthermore, the average time spent on mobile phones is 7 hours per day. So, if the user is majorly mobile-centric, solutions created by SaaS development firms will need to comply with the mobile-first approach to be highly successful in this competition.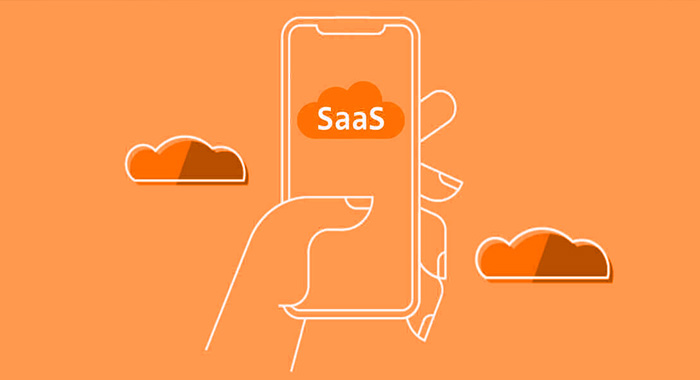 4. Adoption of native advertising
Native advertising is nothing but paid marketing that shows up in your browsers or search results now and then. As the name suggests, native advertising will align with the look and feel of the platform you're displaying. For example, 27% of users in the US blocked ads on their smartphones in 2021. It accounts for a revenue loss of $12 billion. Therefore, the marketer who is not using native advertising loses out on a massive chunk of revenue. Here are some other perks that you can fetch with native advertising:
Capable of bypassing ad blockers
Accelerated purchase intent
Generates more responses than standard ads
Grab the audience's attention in micro-moments
Optimize your targeting capabilities
Increase the Click-Through-Rate (CTR) of the campaign
5. White-label SaaS
A white-label solution is an unbranded service or product delivered to the client. They can rebrand it as the original creators in front of their audiences. Startups often opt for white-label SaaS solutions as they don't have a massive budget to independently make a cloud-based SaaS solutions product. Here are some benefits of white-label SaaS solutions:
Boost brand awareness and visibility
Increases customer loyalty
It saves a lot of time, money, and effort
Enable service offering from the industry experts
Allows you to focus on critical business decisions
6. SaaS integrations
Integrations are the easiest ways to link one SaaS service to another. It allows you to build an ecosystem where customers can avail of multiple products in one place. With the evolution of SaaS, integrations have become a core part of SaaS development. In 2022, you will see SaaS integrations aiming to reduce human efforts and hassles.
7. Increased customer success
Customer churn rate is the attrition rate at which customers drop out of your business, and if SaaS companies want to increase their customer retention/success, they need to keep the churn rate as low as possible. For this purpose, they could analyze Customer lifetime value by measuring it. SaaS companies know how much engagement they're getting and how to provide better value to the customer. Moving forward in 2022, you will see more and more SaaS companies giving importance to these two metrics, thereby improving customer experience.
8. SaaS analytics
Over the years, the SaaS industry has always been data-driven. As a result, there are lots and lots of numbers that SaaS people churn out every day to understand the micro-behavior of their customers. That's where analytics comes into the picture. The analytical dashboard provides SaaS vendors with holistic insights that come in handy when creating and delivering software. In 2022, you will see the rise of analytics-driven SaaS product offerings by 23.3%.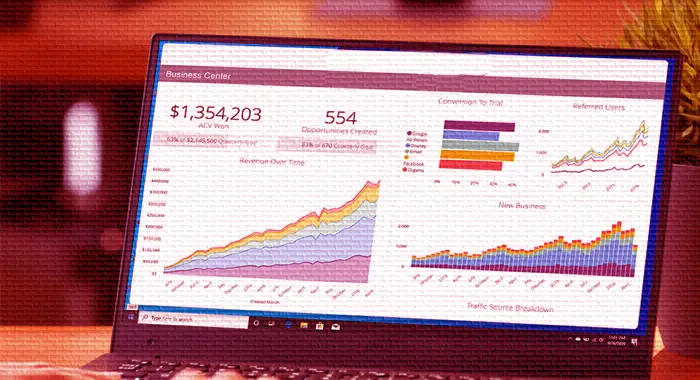 9. Vertical SaaS
Vertical SaaS refers to a SaaS service customized for a particular industry vertical such as manufacturing, retail, eCommerce, media, etc. It's the next-generation proxy for horizontal SaaS, and due to its ability to meet the unique demands of a particular sector, Vertical SaaS will be a prominent trend in 2022. Vertical SaaS's strategy helps businesses increase company value, customer insight, and data control. That's why this tactic has been in demand for a while.
Wrapping up
In recent years, the drive for digital transformation has been ferocious, especially in the IT world. Over the last few years, IT professionals have tried to develop solutions that align with the unique needs of particular industries. Businesses are also looking to become data-driven, and at the same time, they want to spend less on infrastructure. All these equations fit well within the SaaS ecosystem, and that's why it's becoming a preferred choice for software delivery.
This blog deals with the top SaaS development trends for 2022 and insights into why that particular trend will shape the industry. With these trends in mind, it's time for you to take some action and implement these tactics for your SaaS business to reap rich rewards.
What are your thoughts on these trends?
 Is there any trend that you would like to add?
 Do let us know your thoughts in the comments.
 We look forward to your ideas and feedback. Thank you.!