Data Science and Machine Learning are known as one of the best developments since the dawn of microchips. Machine learning is a technology that helped people not only develop many industrial and technical processes but also improve daily lives. It is being used in many areas like medical diagnosis, processing of objects, correlation of learning, and regression. Built on data science and machine learning algorithms, intelligent systems are now able to learn from historical data.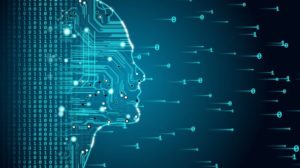 Artificial Intelligence is all around us. There is a possibility that we may be using one such technology without being aware of its presence.
Here are some instances from our daily lives where we use technologies based on data science and machine learning:
1. Virtual Assistant
We already have many personal assistants that we use daily on our smartphones like Siri, Alexa, and google assistant. When given a voice command, they help us find information or perform simple tasks like setting reminders. All we do is activate them through a voice command, and they do simple tasks for us. They also tailor information or data according to our browsing history or search preferences.
2. Navigation
We have been using GPS services for long enough, but we may have never realized it is a massive part of our daily lives, especially when we commute. They provide us traffic information of a particular area and more. In its entire cycle, it uses data science and machine learning technologies to provide us accurate information.
3. Surveillance
Today, video surveillance solutions are powered by AI that makes it possible to monitor multiple cameras at once. They also help record videos that can be used in any scenarios as and when required, thereby improving video surveillance of the area.
4. Social Media Services
Social Media Platforms are using machine learning for their own and user benefits and personalize our news feed with better ad targeting. We use social media without realizing they run on applications of data science and machine learning.
5. Online Customer Support
Many websites now offer online customer support of chatting with their representatives while we browse the site. However, in many cases, we often start our conversation with a chatbot. These chatbots use machine algorithms to serve us better.
6. Search Engine Result Refining
Search engines use big data and machine learning techniques to serve personalized content based on our online research behavior. If we look for a single word in any search engine like google, it will give us many options that are relatable to our query and can be used to find different answers. Similarly, they also recommend products based on our search preferences.
7. Self-driving Cars and Transport Automation
Transport vehicles like airplanes use automation for flying. A modern commercial aircraft uses Flight Management System, which is a combination of motion sensors, GPS, and computer systems to track its position during flying. On the other hand, the automation used for self-driving cars is more complicated as it comes across numerous obstacles on the road. With every automation advancement, self-driven cars are becoming more efficient, surpassing all safety standards.
8. Healthcare Facilities
The healthcare sector is also using AI-based technology to develop treatments for many diseases including the machine used for diagnosis. The industry is using high-performance GPUs as critical tools for data science and machine learning. Its deep learning models are readily providing insights for fast and accurate disease diagnosis to develop modern effective treatment methods and reduce medical errors.
Build a Career in Data Science and Machine Learning
Many innovations and technologies are rolling out in every sector that is utilizing data science and machine learning, which is also increasing the demand for such professionals. With millions of job openings in the big data sector, it is becoming one of the trending jobs of all time. Also, many people are taking machine learning online courses to get industry-ready skillset. In India, Jigsaw Academy provides a specialized course on Data Science and Machine Learning that can help you build a career.
After completion of the machine learning course, you can enjoy a bright career outlook as a skilled professional and be part of the advancements in the digital world.