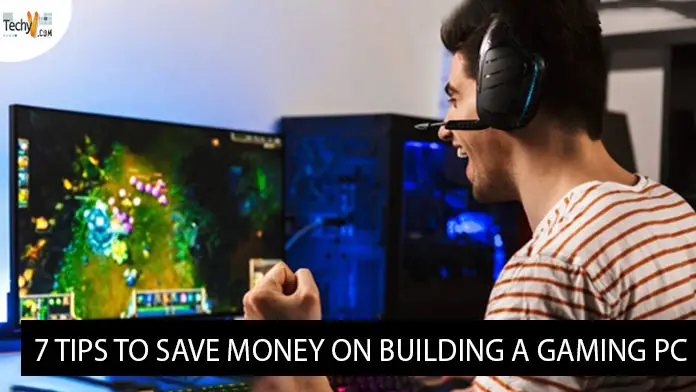 Getting your rig ready for PC games doesn't have to break the bank. When your PC is giving you hard times while meeting the demand of your game, it might be a signal to create a new rig.
It is a commonly established fact among the gaming community that designing your own saves mammoth money compared to buying a prebuilt gaming PC.
It's not that everyone can save an exact same stack of money, the amount depends on how tech-savvy you are trying to be. Selecting smart components one can easily save up to $400 hundred when crafting high-end $3000 or above gaming PCs.
Before you get started, you will have to outline a budget. In case you are keeping costs down, think about essential parts only.
Creating a powerful machine on a strict budget is realistic. Be a smart shopper to save more money, learn a few tips and tricks to save money on building a gaming desktop.
Be aware of GAME REQUIREMENTS
The numero uno trick is to fine-tune component choices for the games you wish to play on the desktop. All games don't have similar graphics requirements. If you are willing to play games like Fortnite, a basic cheap system will do.
Whereas if you are willing to play complex games like Ninja, Battlefield 5, you would need a good performance desktop. This tip helps you from overspending.
Reuse Parts/Accessories From a Previous PC
If you already own a PC then you are prepared to salvage some chunks and add some slabs in your new desktop build. Rather than dumping the old keyboard or mouse in the junk box, sticking to old accessories is an obvious way to save a few bucks while building a new gaming computer.
Most gaming enthusiasts have no problem using basic accessories for gaming. Fancy, high-end accessories with RGB lighting, macro keys are usually used by a pro or aspiring pro gamers.
For a casual gamer, pioneering a season of PUBG or Fortnite is the same level adrenaline rush, so using the old 10$ keyboard shouldn't be any problem. Unless you thrive to become a pro gamer, you would not need a gaming keyboard and mouse for accuracy.
That's not it, you can reuse the copy of Windows too. Reuse is not restricted to hardware or software, you can reuse the copy of the operating system. Isn't that incredible that reusing the operating system, can save you a minimum of 100 bucks?
People who are well versed with Linux, they can skip Windows OS and dive into the world of Linux. This way you don't have to bother yourself about reusing windows. The biggest perk is that Linux O.S is free.
Note: not everyone will be able to reuse the OS. It will depend on the edition you have on the previous set-up. The world of Linux is not recommended for beginners.
Stick to Full HD Display Resolution
A high-end graphics card or Processing Unit is not needed if you are holding onto Full HD display resolutions of 1080p.
Most games come with different graphic modes ( low, balanced and ultra) and if you don't mind sticking to low graphic settings you don't need to buy high-end CPU or graphics card. The full HD resolution of 1920×1080 is the best desktop gaming resolution w.r.t money.
Higher resolutions demand more processing power to perform placidly. Thus, maintaining the resolution of 1920×1080 is an ideal choice for a budget gaming PC.
Games like Fortnite, Minecraft which is about gameplay and not about graphics can even drop to lower resolutions. This means you can build low priced entry-level gaming desktop.
For those aiming to keep the PC cost-effective, skip the expensive refresh rates 144Hz monitors and stick to standard 75Hz monitors.
Buy Refurbished Parts
Well if you don't mind buying refurbished components, this trick can save you some serious stack of money. There are many portals that sell refurbished parts but make sure that you choose a trustworthy seller like Amazon.
Also, you can buy OEM parts. These parts come with very basic hardware. Original Equipment Manufacturer parts are a lot cheaper but comes with shorter warranty periods and limited to no technical support. If you have doubts about refurbished parts, considering second-hand hardware components is another easy. If you're Ok to buy used PC parts, look for CPUs or Graphic cards as the new ones are pretty expensive.
Second-hand tech parts are readily available at retail and online stores. It is strongly advised to not buy used motherboards and in case you are confused about which motherboard is right for, you can head over to LaptopDiscovery's guide on how to choose a motherboard. You'll get better clarity on what's important and what's not while building your own gaming PC.
Consider buying Barebone PC Kits
Yet another pick in your armory to save on a gaming desktop is look for barebone kits. Honestly, this option can save you money. These kits may adorn a combo of parts or already-assembled bare desktops.
Lookout for Hardware Deals
Good hunting abilities can help you search for good hardware deals. Best tech sales are usually around the end of the year. Don't restrict your lookout to year-end sales.
Online portals also offer tech products of different brands at competitive prices. Amazon, Craigslist, BestBuy is a good way to find tech products at a good price.
Well, we know it is a world of online shopping but don't forget about the retail stores. Those brick and mortar stores with aisles and shelves near your place are worth looking for deals too.
Don't fall into the SSD trap, Solid State Drives are a lot more expensive than traditional HDDs. Well if you want to cut costs, stick to traditional Hard Disk Drive. You can prefer to go with the one that comes with 7200 RPM.
Take Advantage of Other People's Builds
A significant arsenal in building a budget gaming PC is to take advantage of other people's builds. We don't doubt your ability to search everything through, why not utilize some else's homework.
Selecting the best value parts to save a good deal of money can be perplexed. Call it good luck, you don't have to do it all by yourself. If your friend, relative or gaming buddy has recently built a gaming PC, take their advice.