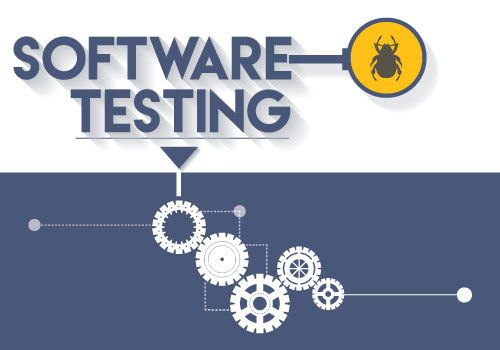 Software testing is an essential step in pinpointing and resolving any system errors or malfunctioning elements with the software in question. As a software developer, you can test the software by yourself or outsource the testing to a reputable software testing company.
When performing these tests on your own, there are different software testing tools that you can use to test the app. Here are seven essential boxes to check when testing your software for optimal results.
Agile Testing
Agile testing is a software testing method ideal for software that complies with agile software development principles. With this method, the testing is part of the software's coding cycle and not as a different phase.
Software testing companies use agile testing tools to garner quick results and identify the software elements that need tweaking for improved user experience. A team will complete these tests before releasing the final software package to its users.
Functional testing
Functional testing is a type of black-box test that you can put a software program through to confirm the software meets functional requirements. Ultimately, this type of testing verifies whether the software will perform as it should when given specific commands. Functional testing is conducted by inputting commands and comparing the results against the user's expectations.
This form of testing prioritizes the user's interests above the programmer's preferences or expectations. After receiving these test results, a team of experts will draft a plan to improve the software features to fulfill the user's wishes.
Test automation
Test automation utilizes special software to manage the testing of the software still under development. The software in-use will compare the outcome of the test to initial expectations. Test automation tools are especially useful when repetitive testing tasks are necessary.
Test automation has gained increasing popularity, as it improves software testing efficiency, speed, and accuracy. It also delivers reliable results that you can use to improve the quality of your software.
Performance testing
Performance testing is a software testing procedure that determines how the software will respond under a given workload. During performance testing, the software is provided with a higher workload until it reaches its maximum capacity. Meanwhile, a team will monitor its response.
Performance testing will generate information about software stability, speed, and scalability. Besides observing how the software will behave, performance testing will inform developers about much load the software can bear before breaking down.
Security testing
Every software developer works hard to ensure that their software isn't vulnerable to hacking or security breaches. Unfortunately, you can't tell the extent of software security features without running thorough security tests.
Security testing highlights any potential weak points in software security that can expose the software to any looming security threats. For optimal protection, you shouldn't wait to perform software security testing until there's a security breach. Take a proactive approach and incorporate security testing into the development cycle.
Usability testing
In most cases, software developers develop programs designed to help users automate various functions in their businesses. However, there are exceptions to the rule. Some software programs fail to prioritize user-friendliness, yet these consumers still invest in this software. It's in the company's best interest to understand that these software users may not be patient with software that's not intuitive. If the program is too difficult to navigate, users will likely delete it and search for another software program.
Usability testing will give developers feedback on how easy or difficult it will be for the average user to use. With the help of usability testing, a software developer can identify any points of confusion in their software. To release easy-to-use software to your target market, be sure to include usability testing as part of your software design process.
Localization testing
Different software users come from different backgrounds, speak various languages, and adhere to a variety of cultural practices. Localization testing verifies the software's suitability to a particular group of people who share a shared experience. Any international software developer should remember to localize their software before releasing the program to the market.
Localization testing checks the language vocabulary, the time zones, and currency formats for the specific target market. In this testing phase, teams of developers will declare the software suitable for a given region.
Conclusion
Testing phases are crucial in ensuring the reliability of the software before the end-user receives the product. Every software developer should confirm that their software has undergone the above tests to guarantee users the best, most user-friendly experience. Regression testing should be the last test to verify no new bugs infect your software after running the tests above.