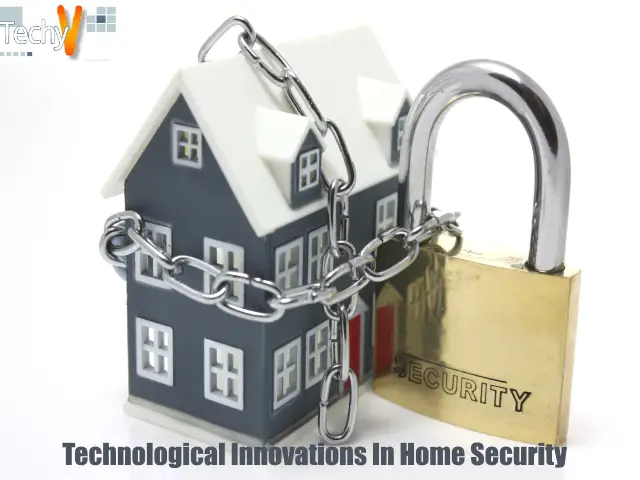 A world without criminals is a dream that may never be realized. It's a perfect world that we can only hope to be possible. Thankfully, technological advancements today help increase the security of our homes. Every day, people come up with new ways to improve home security that will help make people's lives safer and more comfortable than ever before.
Here are six technological innovations in security that you may want to have in your home:
1. Automatic Gate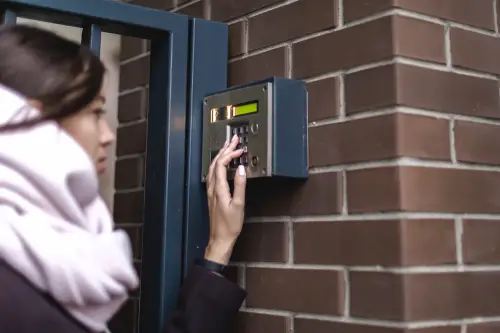 The gate is the first line of protection in our homes, so it just makes sense to equip it with security features. With an automatic gate, you don't need to get off your car just to open it because an automatic gate is electrically powered; it opens and closes through a sensor or by using a remote control. Hence, you're safe inside your car as you enter or exit your property.
Automatic gates also have monitoring capabilities, so you can see who enters or attempts to enter your property. If you see any potential intruder, you can call the cops before they even reach your front door, reducing the risk of them harming you.
If you want both function and aesthetics, polish and smoothen your gate with tumbling media, which you can check out on this page.
2. Smart Door Lock
The front door is the second line of defense against intruders. If you don't have a gate or if you're automatic one wasn't able to keep them away, you can equip your front doors with smart locks to prevent anyone from easily entering your home.
If you're also prone to losing your keys, you may have experienced being locked out of your home a few times. You'd have to wait for other family members to come home to open the door because leaving an emergency key under the mat is not such a smart idea anymore.
To prevent intruders from entering your home and to avoid being locked out, here are your options:
Access Code – Much like your smartphone, you can also unlock and open your smart door using a passcode. You only have to remember the passcode, and you won't ever get locked out again. Some access code doors require the code only while some require the code and the key.
Fingerprint Scanning – Fingerprint scanning is a more secure door lock compared to just keys and access codes, although some smart doors have all three features. Fingerprint scanning is highly secure because your fingerprint is unique and it can't be easily replicated. You can also input the fingerprints of your other family members, so they have access, too.
3. Remote Home Monitoring
You can't possibly be at your house all the time. Even if you work at home, there are going to be days when you need to go out and see the outside world. At some point, your house will be empty, which raises the chances of intruders targeting your home.
Smart homes include technology that allows you to monitor your home remotely. It means you don't have to be at home to control certain devices inside the house. There are security systems that notify you on your smartphone when intruders enter your property.
You can also keep an eye on pets while you're away. If you have kids who are cared for by a babysitter, you can watch how the babysitter treats your children – whether she treats them well or only acts nice when you're around.
4. Remote Lighting
Criminals strike day and night. At day time, there's a chance that your neighbors can see any intruders and call the cops, but at night, a dark home would immediately attract intruders. To keep intruders from entering your house, you have to make it seem like somebody's home. But how do you do that when you're far away? Remotely turning on the lights is one of the ways of tricking them.
5. High-Tech Doorbell
 Some intruders ring the doorbell so they can check if somebody is home. If no one answers the door, then they're hitting the jackpot because nobody's around to protect the house.
High-tech doorbells have monitoring capabilities. You can remotely view the person ringing your doorbell.
If you've had problems with people stealing your packages that were delivered to your doorstep, you can now find out who keeps taking them with the use of a high-tech doorbell.
6. Smart Appliances
Sometimes, the dangers don't come from outside. There are also threats to your home from the inside. Your appliances also pose a risk to your house.
When left on, electrical devices can overheat, spark, and cause a fire. A fire is very destructive because it can leave you with nothing, not even the foundation of your home.
There are now smart appliances that you can use that automatically turns off when it detects rising temperatures to prevent fires from erupting.
Final Thoughts
Technology is a wonderful thing. It opens up many possibilities and opportunities that will make our lives comfortable and secure. Take advantage of these innovations in home security to protect your property and to keep your family safe and secure.