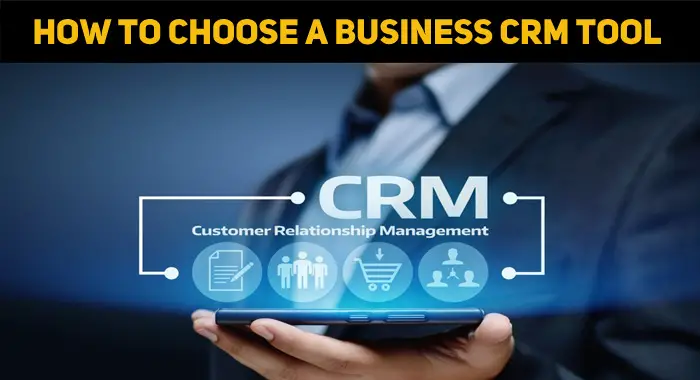 Whether your business is a startup or has been in operation for many years, it's essential to have an effective customer relationship management (CRM) strategy. CRM involves building and maintaining relationships with customers and potential customers by interacting with them in a personalized manner.
Running a business isn't easy, but it is rewarding. Choosing a customer relationship management tool can be daunting, especially in today's competitive marketplace, so here are some factors to consider as you're making your choice.
Flexibility
When you're looking to pick a CRM tool, you have to make sure it's going to be able to adapt to your company's needs. Salesforce and Microsoft Dynamics are two of the most popular business CRM solutions available, but you can't just go by popularity when picking the right CRM solution for your company. Read reviews and reputable articles to see Microsoft dynamics vs Salesforce capacities before choosing a solution.
Moreover, if you ever run into a problem or want to add an extra feature, you better hope that the CRM tool has an option for customization. It's also crucial whether your company will be able to continue using the tool as it grows. You might start with just one user and one salesperson who may not need much functionality from their CRM tool.
Still, if your business continues to expand, you'll need your CRM tool to be flexible enough for more users and more complex processes. In addition, make sure your CRM tool will allow for things like custom fields and workflows so that even when your business is huge and successful, you won't feel that the system is too rigid or inflexible for you.
Integration
A good customer relationship management tool shouldn't be a standalone product. Instead, it should work seamlessly with your email marketing platform, help desk, accounting software, and other applications you already use to run your business.
Many CRM options represent the right choice for your business. However, integration must be taken into account when searching for a solution. Another critical factor is whether the solution offers customization features or templates as a way to streamline the process.
Customization features allow you to tailor your CRM interface to meet your needs without starting from scratch. Templates are also helpful for companies that want a head-start on their workflow design but want a personalized experience.
Cost-Effectiveness
When looking for a CRM tool, most businesses' main concern is price. After all, a CRM tool isn't the only thing on your list of business expenses. You'll need to spend money on many other important things to keep your company afloat. For example, you'll need to pay to market your products or services and cover your company's utility bills and rent.
You should try to avoid spending too much money on a CRM tool. You don't want it to take a significant chunk out of your operating budget. However, this doesn't mean that you should immediately choose the cheapest available CRM tool.
The cheapest option may not always be the best one for your business. For example, it might not provide everything you need in a CRM tool. Instead, you should look for a cost-effective solution. You should find one that includes everything you need at an affordable price.
Reporting And Analytics
Reports and analytics are essential to ensuring your CRM is working correctly. You need to have a clear view of how the data you are gathering is helping your business to determine if it's worth it to continue using the tool. It's also essential to see if your sales team is using the tool effectively or not. If they're not, it's not helping them meet their goals, and something needs to change.
One way to improve reporting and analytics is by integrating your CRM with other software, such as an accounting system or email marketing program. With this integration, you can generate reports showing how many leads were converted into customers and how much revenue was generated from them.
Another benefit of integrating systems like these is that it allows for better tracking for sales reps. Hence, they know exactly where each lead came from and what steps need to be taken next to close that deal successfully. Look for a CRM solution that offers detailed analytics on everything from email campaigns to social media posts – all in one place! You'll be able to see which ones are performing well.
Security
Security should be a top priority when choosing the right one for your business. Don't settle for a tool with little or no security. It's not something to skimp on. The more employees you have using the CRM tool and the more customers you have in your database, the more critical it is for your CRM tool to have extensive security measures.
When looking at CRM tools, consider the security features included at each level. For example, if you decide to use Salesforce for your company's CRM tool, different security levels are available depending on your plan type.
Your sales team can share their customer data with other team members safely and securely through sharing settings, allowing them to access particular users and ensure that only specific people can see each client's information. Beyond having a secure tool, you also want to ensure your employees are safe.
Customer Support
Customer support is the fastest way to get answers and resolve issues. While it seems like a no-brainer, not all CRM tools provide excellent customer support. You could have an implementation or feature question that needs an answer right away, so you don't want to wait days for a response.
If you want to ensure that the CRM tool you choose will meet your needs, test their customer support before buying anything. Call them during regular business hours and ask some questions that you might have about their product and how it works.
Ask about the setup process, how often they release updates, their pricing structure, etc. If they can answer your questions promptly and make sure that you're happy with their product, then they'll probably do an excellent job in the future as well.
Takeaway
In the end, remember that the best CRM tool is the one that works for your particular business. The features listed here are helpful considerations to consider when evaluating your options, but they're not the only critical criteria. If you're considering a CRM tool, speak with your team members or an IT professional about what will work best. That way, you can feel confident that your new CRM features will help you grow your business and increase sales.