One of humanity's biggest dreams is to venture into space and explore boundless galaxies. This has forced us to develop space technologies that continuously help us do that. However, these technologies do not only favor the exploration of space. They are also critical for the advancement of processes back on earth.
Space technologies have brought about inventions that produce renewable energy and benefit the world. For example, satellites located in outer space have systems that help reduce carbon emissions by cars. Also, with remote sensing technology, wind turbines have become more efficient. Not forgetting information obtained from weather stations can control solar panels and change directions according to the weather, thereby producing more energy. There are numerous other ways in which space technologies are beneficial to the earth, and in this article, we will explore some of them.
Satellite images transformed into data for farmers
Farmers utilize satellite imagery in a variety of ways. It can show them the areas in their fields that are getting stressed. For example, if you have a field with a sandy pocket where the soil is like a beach, you get hot, dry spells with no rain in the summer. Well, all the crops in that area will be very stressed. Using satellite images, the farmers can see the sites with those issues and target them specifically. This helps save time, especially for farmers who have lots of daily work, such as record-keeping, equipment maintenance, livestock and crop management, and much more. With a vast field, the farmers can send scouts to specific areas to solve the problem, saving lots of time and resources.
It is essential to have this targeted scouting to find solutions to problems for upcoming harvests. If a specific area has a low yield, the farmer can not determine what caused that outcome. Satellite images can show yield maps, which show the different areas on the field and their approximate yield. The farmer gets this map in advance and can intervene in specific areas to save crops from dying.
The use of satellites in farming has become prevalent as farmers can now obtain data daily to make critical decisions for the future of their farms.
Space technologies to tackle climate change
Climate change is one of the biggest challenges humans face now and for the upcoming generations. Almost every advanced technology nowadays has features that can help with the fight against climate change, including IoT (Internet of Things), 5G, AI (artificial intelligence), etc.
Nowadays, data from satellites is extensively used to monitor global warming and climate change. Satellite technology will continue to improve with time and measure complex metrics, which will provide scientists with accurate data. This data can help us understand the activities leading to climate change and how we can manage them.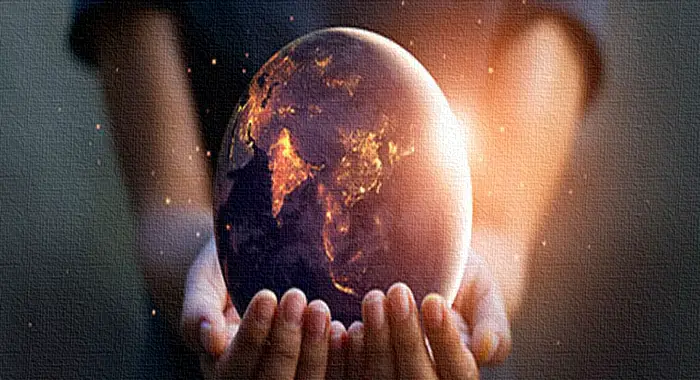 Space technologies to stop poaching
Poaching and illegal hunting have brought about the extinction of many animal species. While there are laws and security to protect animals in the wild, satellites can also help prevent poaching. AI anti-poaching camera systems work with satellites to locate and stop poachers.
Efficient transport & logistics
Transport and logistics have made the world a global village. Now, there are numerous routes interconnecting cities and countries. Satellite technology has made it possible to track vehicles in almost real-time. Also, it helps us plan efficient routes to decrease fuel consumption, time, and CO2 emissions. Data from weather stations can also be used to schedule the movement of vehicles, trains, and planes.
Save cultural heritage
Culture is a big part of almost all civilizations, and it defines us as humans. Over the past generations, humans have built landscapes, buildings, monuments, archeological sites, and city centers that remind historical milestones. Monitoring these landmarks from space serves as site-seeing and protects our cultural heritage. Also, some of these lost historic landscapes can be discovered using satellite imagery, which will shed new light on some of our long-forgotten histories. Numerous archeological sites have been found with the help of satellite imagery, which has helped us better understand our past.
Since the first successful launch of Explorer 1 by the United States on January 31, 1958, thousands of other satellites have been sent to orbit for various purposes. These satellites provide us with data that can help the earth. As technology advances, we can collect more complex information from space technologies and satellites to better our planet.