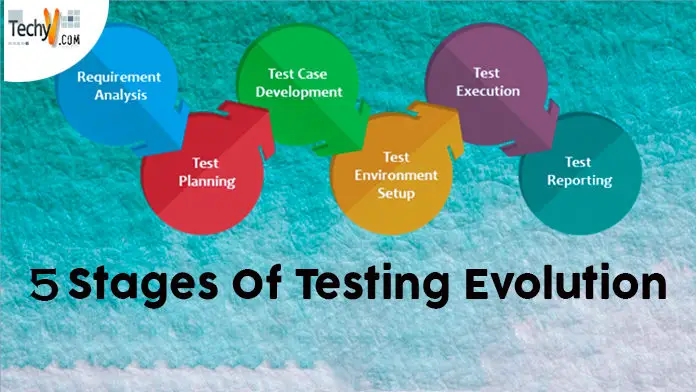 Throughout its history, software testing has evolved to become more thorough and efficient. Many people assume that testing is a relatively new concept, but it's been around for several decades.
In the 1950s, programming and debugging was done at the same time. It wasn't until the end of that decade that testing became a separate activity.
To learn more about its history, let's look at the five stages of testing evolution.
1. Programmers and Testers
In 1957, testing was finally treated as a separate activity from debugging. But until the 1970s, testing was done primarily to make sure that the software worked as it was intended to work.
Eventually, the role of testing expanded to also look for errors while making sure the software operated as per the requirements. In the 1980s, testing was also used as a way to measure quality.
In the era of programmers and testers, software was handed over from the programmers to the testing team for verification.
During this time period, testers rarely interacted with business stakeholders and were not involved in the requirement analysis phase. Instead, they relied on the knowledge given to them via documentation or the knowledge gathered from developers who created the code.
Testing was limited at this point. The testing team had little insight into the needs and requirements of customers, so they created test plans based solely on their understanding of the documentation.
2. Exploratory and Manual Testing
In the 1990s, new methodologies were introduced into the software testing industry, such as exploratory and agile testing.
At this stage, testing was still done manually, but teams used more detailed test plans and test cases.
With exploratory testing, the goal was to find out how the software worked and how it handled different cases – both difficult and easy.
The 90s and early 2000s saw a huge expansion of growth in the software industry, which created a need for more comprehensive testing practices. Agile testing helped achieve the goal.
3. Automated Testing
The new millennium brought new approaches to software testing. In this era, testing was considered an integral part of SDLC at every stage. Quality control measures and quality assurance were built into each stage of the process.
Automation entered the picture, which took testing to an entirely new level. With automated testing frameworks, testing teams were able to carry out their work with better efficiency.
Thanks to automation, regression and sanity testing could be carried out with greater efficiency and better accuracy.
4. Continuous Testing
Automation transformed the industry, and the continuous testing era builds on this. At this stage, customers began having higher expectations. They wanted an intermediate working model of the software. This led to more frequent and intermediate releases with software.
With improved network infrastructure, testers were able to deploy releases more quickly and test across multiple platforms.
New concepts like continuous deployment and continuous integration were introduced. Continuous testing became increasingly important.
CI/ID and DevOps led to shorter delivery cycles, and risks could now be assessed in real-time. With continuous testing, risks could be mitigated before software releases and were assessed at all stages of the development cycle.
5. Artificial Intelligence
With the rise of continuous testing practices, business stakeholders wanted shorter deadlines without compromising on the quality of the software. To keep up with these demands, continuous testing practices had to evolve. That's where artificial intelligence came in.
With artificial intelligence, or AI, a machine imitates human behavior by learning, perceiving and understanding. AI uses algorithms based on predictive analysis of data. The nature of AI means that it's highly reliant on data.
Today, web application testing services use a number of AI-based tools in their day-to-day work, including tools for visual testing, unit testing, UI testing and API testing. Testing has become more complex, but at the same time, it's become even more vital to the success of a business. To keep up with demands and to manage costs, many developers are outsourcing their testing to dedicated testing firms. These firms have expertise and experience. They can dedicate their time exclusively to testing. This typically leads to better results for the client.
Software testing will continue to evolve as technology advances. In the future, we'll likely see even greater efficiency and accuracy, which will further improve the quality of the end product.