Social media, virtual reality, artificial intelligence, and a lot of other technological advancements are quickly changing the world we live in and the ways people interact with it. But what if science and technology are not your strong suit? If you often find yourself in fear of using new software and platforms and reject them, you should make an effort to change your current perspective. If you keep being stubborn in this field, you can isolate yourself from the rest of the world.
It is definitely worth your effort to become more tech savvy and use the benefits that technology has to offer. It will positively impact your life in many ways. Still not convinced? Here are 5 best reasons why you should start learning tech skills.
Education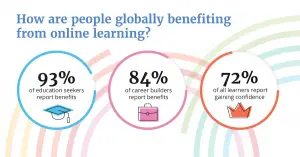 Digital technologies and the internet have completely transformed the modern education. Online learning has become a trend, and you can learn practically everything from your own home. For example, you can learn foreign languages, have online lessons with physics tutors, take one of MOOC courses from top institutions and expand your knowledge in different fields of study. A lot of universities offer online degrees in an array of fields. A lot of students from all over the world can earn degrees at the associate, bachelor's, and master's levels or get a certificate and gain skills that they need to improve their career prospects and become successful on the job market.
These courses can also help anyone get used to working in the world where any workplace is becoming technologically advanced and businesses are looking for employees with digital skills.
Security

People store and share a lot of data online, and if you are concerned about the security of your personal information, you have to become tech-savvy. Your personal information such as ID, bank account, payment records is stored in online databases where anyone can get access to it.
If you stay current with advanced technology, you will learn about the pitfalls of online security and get prepared to protect your personal information. You can find out how cybersecurity systems work, use security apps, and take other necessary measures to keep your personal information away from different criminals and hackers.
Employment


Technology is integrated into workplaces too, and all influential companies and startups have a thriving online presence. If you are not technologically advanced, you can miss out some fantastic employment opportunities because, without some technological proficiency, you can't be even considered for any job. Employers increasingly expect their staff to have a digital skillset so if you become proficient in digital technologies, it can be a huge boost to your future career.
The technology sector is now responsible for about 6.9 million jobs, and as this sector is growing at a rapid pace, the number of jobs will also increase over time. Besides, plenty of jobs connected with technology are available in practically any industry so being tech-savvy is beneficial.
Commerce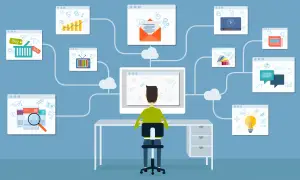 You are probably familiar with the ways how technology has changed commerce as online shopping, customer support, even brand engagement have become common, but it's not only that.
Currently, business is undergoing a digital transformation which means that modern technology is disrupting and recreating various sectors. This constant process has a great impact on everyone – companies, their employees, and you as a customer. Besides, technology has already fundamentally changed how business is done. You should stay current with technologies to be better prepared to adapt to continuing changes in the business field.
Productivity
Everyday life becomes busier and you may find it challenging to keep everything organized. A lot of people need help when planning their daily activities, remembering dates and meetings, keeping in touch with their co-workers when they are out of office.  
Technology can help you solve these problems if only you are aware how to use it and have necessary skills to use it right. There is a variety of automation apps which you can use on your desktop, and your smartphone. They will schedule meetings for you when you have time, automate your bill payments, and send automated email responses.
If you become efficient and skilled with tech, you can save a lot of time on routine tasks, focus on your priorities, and enjoy your life.
Becoming tech savvy can be one of the best things you can ever do for yourself.