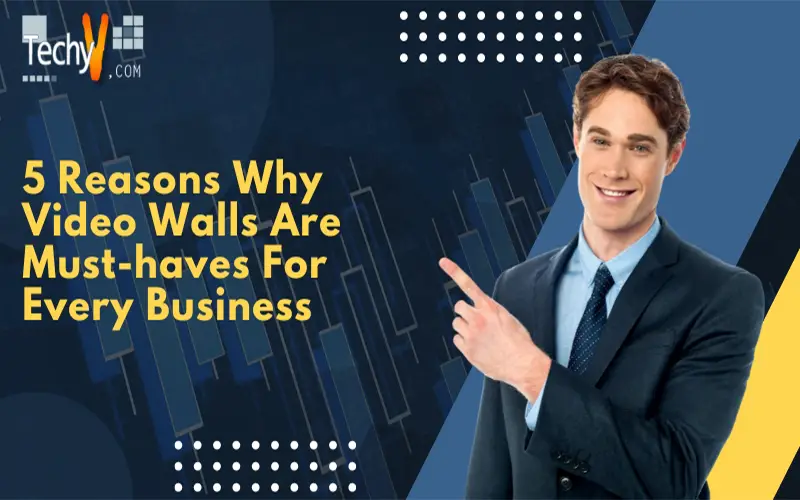 Are you struggling to engage your colleagues? Are you suffering from breakdowns in communication? Or maybe broadcasting information to the masses has become a chore? Don't worry! These are common struggles in the workplace, and they are bound to happen from time to time. But what if we told you there was a solution for all of these problems?
With video walls, you can reel your colleagues back in with this innovative solution that engages, informs, and unifies!
Are you scratching your head at the thought of a video wall? We've got you covered. We're going to give you a comprehensive guide to video walls and video wall controllers and give you the five best reasons why they are a must-have for every business.
Let's go!
What is a video wall?
Before we get into how companies can benefit from video walls, we should get some facts straight first. A video wall is a collection of 2 or more screens (or multi-monitor setup) to make one large display. Video walls come in all different sizes and are used for a variety of reasons across various industries. Video walls can be used in business settings, homes, and entertainment.
Have you ever seen NASA's mission control center? If you have, you will probably picture the large collection of screens used to map satellites and rockets so that all employees visualize the same information in real-time. This is a prime example of a video wall.
Video walls are primarily used to broadcast information to large groups of people simultaneously, so there is little chance for miscommunication. This is why video walls are so beneficial in a work or education setting where masses of people are constantly receiving large amounts of information. With a video wall, communication becomes much easier to distribute, with the capability to broadcast different snippets of information from different screens.
Video walls can also vary in sophistication, with some only used for screen mirroring and others working independently and providing live updates.
How does a video wall operate?
It may seem like simple plug-and-play technology, but a lot is going on behind the scenes in video walls. Firstly, we refer to the elements that control video walls as its 'Management.' Management refers to the switchers and matrix that processes or controls the overall running of a video wall like visual, audio, and effects. They manage the input signals that generate exciting presentations.
Video wall solutions need controllers to manage presentations. Controllers used to generate such presentations can vary in terms of ability. Some controllers are more advanced and therefore compatible with demanding high-tech AV projects.
5 reasons why video walls are a must-have for your business
So, now we have the basics down, we can get into why video walls are a great business decision for your company.
It's eye-catching
It may sound superficial, but catching the eye of your colleagues, clients, and visitors might be more powerful than you think. When colleagues are excited by something they see, they're much more likely to be engaged and productive.
Large coherent information displays are refreshing in working environments and market your business as innovative and considerate of transparency and clarity. Using video walls, you can create your mission control center and convince potential clients or visitors that you take your business and its goals seriously!
Screen sharing
A handy tool when leading a conference call or large meeting, screen sharing allows you to convey the same information that you receive to your colleagues. For communication purposes, this changes the game. Gone are the days of miscommunication due to misinterpretation; now, you can distil information to its purest form and distribute it to everyone.
Entertaining
Got a Friday afternoon movie coming up? Well, a video wall can provide you with a cinematic experience from the comfort of your office. Video walls offer much more entertainment than crowding around flat screens and monitors. Now, everyone has the best seat in the house. It's perfect for keeping your colleagues happy!
It can display web-browser based content
Where would we be without the internet? We don't care to find out, but one of the best parts of video walls is displaying web-browser-based content. This means that conference calls and meetings can be broadcast to large sums of people, so no one misses out on the vital information they need to do their jobs. This is also an excellent tool if you need to display live updates for your team on a product!
Great for surveillance
Video walls are the perfect finishing touch to any security system. With the ability to display remote camera pictures, you can get a broader view of your surroundings and feel at ease knowing that you have first eyes on any security threats!
Where can I use a video wall?
Well, the beauty of a video wall is that you can use it anywhere! Because video walls can vary in size, you can tailor your video wall experience to your environment, so you can have a video wall wherever you have the space.
It's best to make a decision on your video wall based upon its needs, usage requirements, who will be using it, and the space you have available. That way, you make sure that your business is getting the most out of your investment!
Frequently Asked Questions
1.     What is a video wall?
A video wall is a collection of multiple monitors to display one single image or independent snippets of information. Video walls can vary in size and can be tailored to your needs and objectives.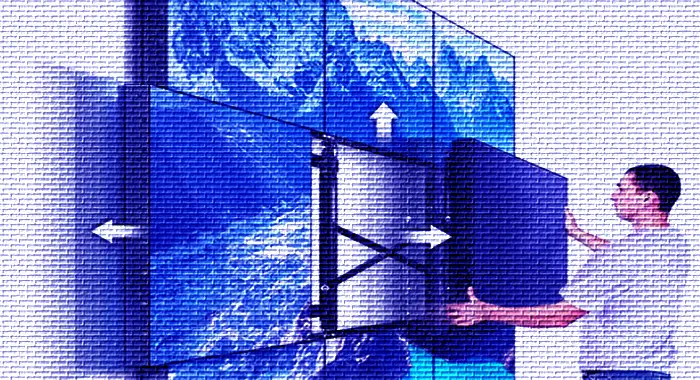 2.     Why do we use a video wall?
We use video walls in many different settings where information has to be distributed to large amounts of people. Examples of this would be in an educational institution, work setting, or for entertainment reasons.
3.     Main reasons for operation?
Video walls are beneficial for lots of reasons. They are engaging, eye-catching, innovative, good for clarity, and avoid miscommunication!