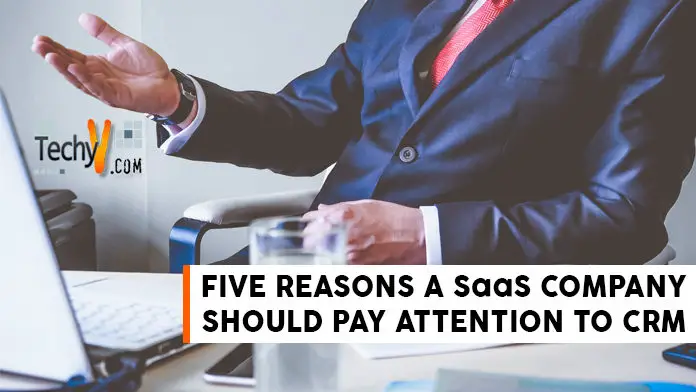 In the world of technology and all things cloud related, the IoT or Internet of Things is a realm that has undergone a massive change and evolution. With a rise in the use of the Internet for everyday activities like buying grocery, baking, paying bills, and many other entertainment based reasons as well, there has also been a rise in the apps that now seem to dominate our lives and everything that we do. A SaaS company and the CRM sphere are no different.
Before we understand the reasons a SaaS company needs a CRM software, we need to know what a SaaS company really does. These are companies that host the apps on their cloud so that the said app is available for users on the Internet. So, basically a SaaS company helps in hosting the software which can be accessed from any remote location by any user. In doing so, a SaaS company manages a number of business functions and is a diverse platform for many users.
SaaS CRM is an important sphere as the two are interconnected to a great degree. CRM is basically a software that deals with Customer Relationship Management which goes all the way from interactions with customers, to lead generation and even lead nurturing. Hence, a SaaS company would also need to build in a CRM software as an integral part of its overall offerings. Here are five reasons why a SaaS CRM software is a necessity:
1. Tracking the Sales Pipeline: One of main reasons for SaaS CRM would be the fact that the sales pipeline would be properly tracked across all the varied activities and processes that go into sales, conversion and sales acceleration. In order to track sales, a SaaS CRM software would be required so that to manage all the information about the customer in one place so that things are organized and can be recorded so that they can be studied and understood as well. This also helps in gaining insights into the quality of sales acceleration and conversions, even as the SaaS company would understand where the information is, the CRM software would help in pointing out the action that would funnel into the final sales conversion, with every step getting recorded so as to catch on to any discrepancies that can be fixed for better sales accelerations and conversions.This is a process that can easily help in measuring and setting the metrics around customer retention and conversion success, as well.
2. Increased and Efficient Functionality: When you create a CRM software for a SaaS company, you are also upping the functionality quotient by leaps and bounds. The CRM system also known as the SaaS CRM, will help in automatically capturing and storing the information that you would need at a later date and for a number of functions. This also automates the call up system when an action has to be taken in terms of the customer relations and the lead generation system. When you invest in a SaaS CRM software, you are essentially organizing your functions in a way that automates the information behind each function. This helps you power through a number of processes so that you can get more done with lesser time spent. Further, you also manage to get the chaos out of the way because the CRM software will automatically update the information and remove all duplicated records so that you get to exactly what you are looking for, instead of having to hunt for it.
3. Organizing Repetitive Processes: In a SaaS company, there are a number of processes that need to be repeated and done again and again especially when multiple users access the app. With the SaaS CRM, you can actually organize those repetitive functions and processes in such a way that they are automatically called up when someone accesses certain information. This not only reduces the number of hours of manual labour, but it also increases the productivity by letting the professional engage in a number of other activities that would be more important within that time frame. This could include examples like sending in an introductory email to an individual with the name changed on top once the information has been fed into the CRM, or even sending other service related emails and notifications.
4. Enhances Team Collaboration and Synergy: When you have invested in a SaaS CRM software, you will be able to record and track all the steps that have to be followed in the lead and sales pipeline. In this scenario, there is better team work and team collaboration since the steps are automated and recorded, which leaves no doubts regarding someone's role or another's lapse when it comes to fulfilling a role. In this way, there is better accountability which in turn leads to better team collaboration and happier teams that work better together. Further, in such a scenario, there are constant notifications once a task has been done which also helps a person get on to his or her task in the pipeline without having to touch base with, or wait for a manual call from the team member of the previous activity.
5. Calls Managed on the Same Platform: When you have a SaaS CRM software, you do not need to worry about switching between platforms to manage calls since it can all be handled from the same platform for various campaigns and product categories. This helps in managing the various aspects of apps and various apps that the SaaS company represents, as well. Call recording, and forwarding of calls are a few of the other features that can be built into the CRM system that has been created for the SaaS company. And with features that allow you to insert notes into sales calls, there can be a good element of training and feedback that is built into the overall system as well. Plus, one can collaborate calls and manage information in a better manner.