SaaS development is increasing in popularity.In addition to the fact that it eliminates the cost of purchase/installation, software as a service has integration with other offerings, such as email and collaboration or customer relationship management. If you have an idea for a SaaS solution, turn it into a reality. You may face some challenges along the road, but risk-taking is inherent when building a web application.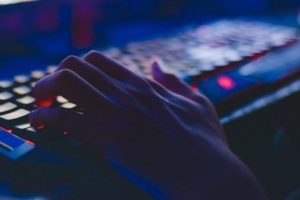 So, how do you build a cloud based SaaS app that can be used in the public, private or hybrid cloud? And is it even worth the trouble? Why yes. It is expected that more than 80 percent of apps will be SaaS by 2020. Enterprise software buyers will not cease to turn to software as a service to become faster, more productive, and more responsive to customer needs. Keep on reading to find out what it takes to build a successful cloud based SaaS app.
Lesson 1: Python is the best programming language to build SaaS
To build a cloud-ready application architecture you have to deploy a modern programming language. Python has always made waves and, now, it has an important place in the mainstream digital culture. Programmers prefer using Python because it guarantees increased productivity. The code is shorter, it doesn't take that much time to write it, and Python has fewer bugs. You can use virtually any programming language to build a SaaS-based product. Consider your personal abilities and skills when making a choice.
Python is suitable for all kinds of web projects, simple or complex. If you do not know the language already, do not let it discourage you because it is very easy to find developers who do. The programming language is so popular that learning Python has become a prerequisite for many hiring vendors. It is the language for data science and machine learning. What is more, it offers good libraries and frameworks. The point is that Python is just perfect for a SaaS based-project. Almost everything is possible with Python. You will see that for yourself.
Lesson 2: MongoDB has the power to run your database
As far as cloud based application development is concerned, you can design one database per account. This way, you can create personalization, manage database backup, and avoid unnecessary risks. You will soon understand that only MongoDB has the necessary power to run your database. Not only is it simple to use, it also helps you meet complex requirements regardless of the project scale or duration.
MongoDB is a document-oriented database, which means it allows companies to retrieve information easily. The most important thing to keep in mind is that MongoDB is fast. You do not need to see performance benchmarks of this database to understand that it provides high performance and scalability. If you are planning to scale, consider the following aspects:
● You will be adding numerous customers or high amounts of data.
● Applications have a cyclical nature, which basically means that there will be a lot of activity that you will want to seize.
It does not make sense to choose a MySQL database. If you want to be successful enough to adjust the overall performance, you need MongoDB from the very get-go. Install just one MongoDB instance for the SaaS application. Additionally, you can install a slave architecture for database replication. Writes will go to the master database and exact copies will be automatically produced by MongoDB.
Lesson 3: Select the best host for your SaaS app
A lot of brainstorming is to be carried out to choose a suitable host for the SaaS solution. Well, not quite. Let us make things a little bit easier by telling you that AWSX (Amazon Web Services) is the best solution for high traffic. The hosting is free for the first year. Afterwards, usage-based pricing is applied. AWS offers the ideal infrastructure platform for a SaaS solution. When you need to make upgrades, you simply use the in-house tools.
Focus your attention on building a one-of-a-kind software that can reach customers in many geographies. Cloud security is at the forefront of company culture, so sensitive data is protected at all times. If you are building a scalable cloud based app, you will no doubt end up using Amazon Web Services. It is better to do it sooner than later. You can rent virtual computers on which you can run your applications. In other words, you can carry out high-performing jobs.
Lesson 4: Learn from users and improve the software over time
Needless to say, it is paramount to perform user tests when developing a cloud based SaaS app. You have no guarantee whatsoever that everything will work according to plan. Test the SaaS solution on real users. Conduct usability tests and perform UAT projects to make sure that it respects functional and non-functional business requirements. Listen to your target audience because you can gain valuable insight and then act on them to reduce expenses over time. Do not stick with the traditional way of testing.
Provide regular updates and determine which functions are the most relevant and what changes can be implemented with minimal impact on current business processes. Look out for new opportunities and figure out how to implement the improvements in the most efficient way. Updates should come easy and often. Agile testing enables you to improve product quality on the spot. You do not have to wait for the development to be finished.
Lesson 5: Market the purpose, not the price
The biggest mistake you can possibly make when launching your cloud based SaaS app is to insist too much on the price of the product. You should be focusing your marketing efforts on the purpose. To be more precise, you should be aiming to drive the demand and usage of the cloud based app. The SaaS solution is worthless if consumers cannot understand what it can do. You are offering a problem-solving product, so market the purpose, not the price.