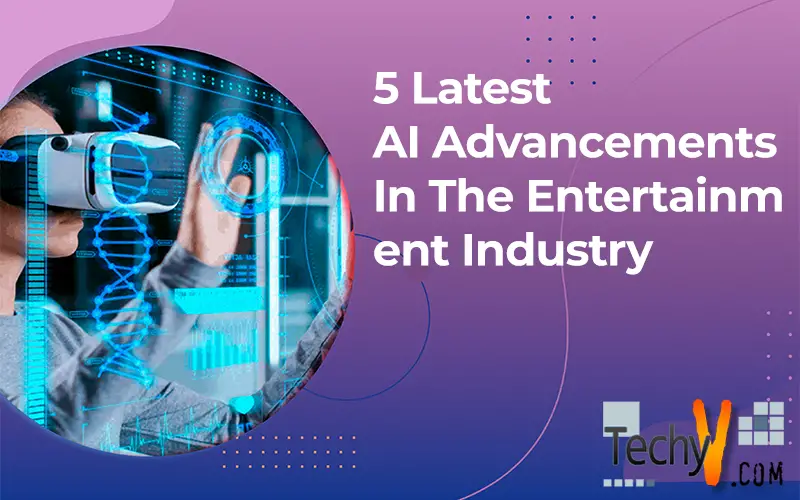 The use of artificial intelligence is slowly featuring in more and more areas of our lives. This gaming technology has allowed people to feel better, more immersive experiences catered to their personal preferences. The online gaming industry has greatly improved, especially surrounding artificial intelligence in casinos. Combined with virtual reality, players can feel like they are in some of the world's finest casinos from their homes. Here are five ways AI interacts with our lives and how it can improve the way we live.
AR and VR
The use of virtual and augmented reality is extremely limited unless you add artificial intelligence technology. AR and VR offer users a more immersive experience taking entertainment to the maximum level. No longer is the user bound by two dimensions. AR can also be found in sporting events and presentations, and museums. This allows the user a real-time experience to gather information about the item or experience they are feeling.
VR is a little different as it allows users to escape reality and enter entirely different worlds. VR is set to become the most popular way to play games online, especially surrounding the online casino narrative. Meta is pushing significant resources to expand VR technologies.
Artificial intelligence can be used to mine appropriate information through deep learning in an instance, making experiences much more detailed. Through machine learning, AR and VR are becoming a style of future-proof technology with more and more data assets being collected.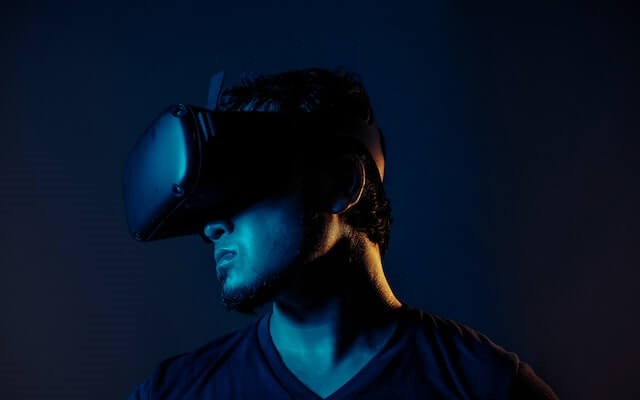 Better Cyber Security Battling Fraud
As with other industries, the entertainment sector treats cybersecurity as a very important matter. The rise in popularity surrounding the entertainment industry has created a new susceptibility to cyber-attacks. The installation of nasty malware along with ransomware is being seen more commonly. 
A ransomware attack was carried out on over 6000 Funke Media Group computers in 2021. It is necessary to learn why cyber-attacks against the film and media industries are rising to understand why cybersecurity is more important than ever.
Artificial Intelligence can greatly accelerate the detection of suspicious IP addresses, malware, and ransomware. Cybersecurity analysts do not have to perform this process alone since it is automatic.
AI can also detect repetition within cyber attacks that can alert toward a streamlined process, creating a more effective way to catch and prevent future hacking campaigns. In the future, we are expected to create self-learning that will combat the rise of cyber attacks surrounding entertainment and other digital infrastructures.
Content Personalization
Searching for the perfect movie or song can sometimes feel like an endless battle, making many lose patience resulting in the thought that there is nothing to watch. Hyper personalization within AI is a way to reduce this stress.
There is AI-driven software available that can collect, curate, and prioritize a person's preferences, ensuring they are never too far away from something they will enjoy. Instant personalization regarding genre, topic, movie length, actors, and directors can all be displayed before your eyes in an algorithm-built list aligning perfectly with the preferences of the viewer/listener.
Spotify and Netflix are increasing customer retention by routinely exposing customers to artificial intelligence. This model has been successful as it has positively pushed customers to pay for subscriptions as they feel they are being given an endless stream of quality movies and songs they simply cannot get enough of.
Streaming Qualities
The quality of streaming services is becoming very important in modern society. More and more users are enjoying streaming sites, so it is essential to keep them entertained for as long as possible. The interface is one of the main features a streaming platform needs to have perfect for the user. If navigation, aesthetics, or mechanics are out in any way, the user will likely go elsewhere.
This is similar to websites. Customers are more likely to be engaged with a website if they like the way the front end is represented. If maneuverability or design is lacking, they will venture somewhere else.
Amongst many other techniques, streaming giant Netflix use ML to upgrade throughout their entire platform frequently. This refreshment has been proven to maintain customer retention as each month passes. AI technology is why this streaming quality is so grand and why the platform is so successful.
SEO & Advertising
Artificial intelligence has complete access to massive data sets, making it the perfect tool for search engine optimization (SEO). The continuous change in customer preference necessitates a more automated approach when tackling the world of advertising and SEO. Awareness of current affairs is essential for any business to maintain good notions toward the competition.
Businesses save many resources from targeted advertisement strategies that lean towards individual preferences compared to outdated assumptions. This individual strategy benefits from deep learning from AI. Profit margins can also be increased as customers are much more likely to find a product or service they are looking for, taking customer satisfaction to the next level.
AI has been predicted to improve in the advertisement sector even further, making it more prevalent than what we're currently exposed to, kickstarting the ML process.