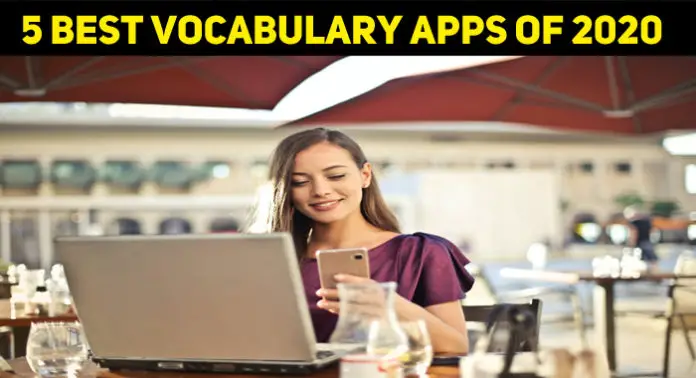 As we are social beings by nature, communication is a vital and inalienable part of our lives. Regardless of what we do or our current situation, we must speak to each other to handle different issues and, basically, survive. However, planet Earth is big, and people live everywhere on it, so the ways we communicate largely differ. Language barriers are a serious negative factor in our communication and can sometimes pose serious threats to our work, business, and even daily lives. Nevertheless, as we advanced enough in technology, we managed to develop various solutions to help ourselves with those barriers, one of which is digital translation tools.
Digital Translation and Vocabulary Tools
Translation software is quite a broad category of assistant tools for language specialists, travel enthusiasts, and virtually anyone else who is lost in translation or need and language lift for daily needs. Although they don't seem like much, translation apps for mobile devices, such as phones or tablets, manage to accomplish a lot for their size and in a short amount of time. Translation apps are told to grow in prominence during and after the pandemic era as the need for fast and specialized translation grows.
One important sub-category of such apps is the category of vocabulary apps that are, perhaps, the fastest of them all, support many languages at once, and are relatively easy to develop. In general, vocabularies and dictionaries are extremely important in language learning and translations, serving as the primary reference source in a certain language. With digital technology advancements, vocabularies and dictionaries have earned their digital form, which became extremely popular with professionals and non-professionals alike. Yet, with the number of such apps in our digital stores, it might sometimes be hard to find the appropriate one that would fit your needs exactly. So, we decided to ask a few specialists working with the top human translation services to find out. Here's what they recommended.
Magoosh Vocabulary App Primarily working with test and exam preparation tools, tips, and student assistance; overall, Magoosh has approached the vocabulary and dictionary software in a quite creative way. This vocabulary app is not a regular digital dictionary for mobile devices. It allows organizing different words into categories and essentially creating your own vocabularies to prepare for the GRE (Graduate Record Examination). On top of that, other test preparation modes (TOEFL, SAT, ACT) are available. The app is available on iOS, Android, and web browsers.
Vocab1 Considered to be one of the most powerful dictionary apps, Vocab1 encourages learning words in contexts, containing nearly 520 million such words and contexts. Furthermore, this app's study modes include flashcards, worksheets, expert word lists, and progress tracking, making this app one of the most study-stimulating vocabulary tools ever developed. Available on iOS, Android, and through the web browser.
WordUp Like the previous apps on this list, WordUp is a vocabulary with quite a powerful learning mode. The true originality of the app kicks in when it comes to demonstrating the contexts and examples of the words you learn. Unlike, perhaps, any other vocabulary app, WordUp uses the video clips from various TV shows and films to demonstrate the correct use of the word in the context common to the language in which it's being used. The app is available mostly on mobile devices, supported by iOS and Android only.
Memrise An award-winning app, Memrise, is a great addition to the learning materials and professional tools. Containing the lesson mode that offers a quiz after every lesson, Memrise also supports the dictionaries and vocabularies in 21 languages and specialized dictionaries. Being available for iOS and Android, the app comes at a fairly low price for its capabilities.
Anki This highly customizable vocabulary app goes as far as allowing you to create your own vocabularies, lessons, and flashcard sets as you learn. Not to mention that you can also synchronize your customization across different devices. Finally, the app is free to use and is available for iOS and Android devices.
Using a Little Help from Our Little Friends
Technology is a great friend of humanity as it allows things to be rendered impossible in the past. Today, we can model a complex space rocket launch system, predict the outcomes of an operation, and create our own lesson to learn new languages, all thanks to the advancements in digital technology. Whether you are doing translations professionally or just need minor domestic assistance, digital dictionaries, vocabularies, and translation apps are always there for you.