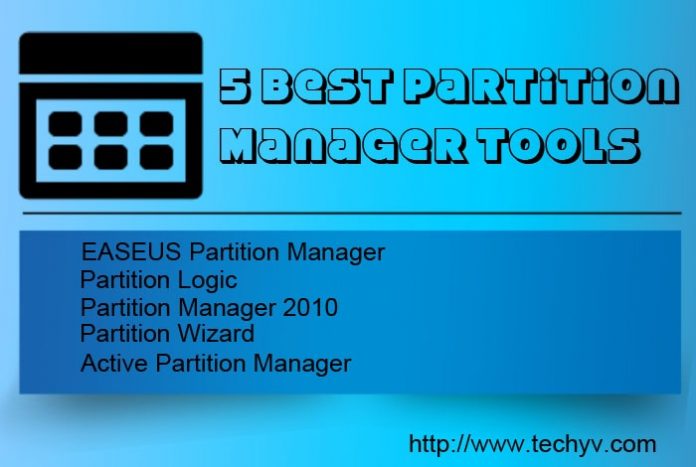 5 Best Partition Manager Tools
Advanced functions of server partitions maximize computer efficiency and performance. Windows Server Disk Management cannot perform this task easily and safely, for which dependency on a third party server partition software becomes necessary.
These applications are capable of managing volumes, managing replication volumes and creating independent reconfigured arrays with their own ports. Partitions can be made, altered, deleted or bootable by using these tools. Some tools reserve areas of cache to store frequently accessed data. A novice also can resize server partitions now, using these partition software applications.
'EASEUS Partition Manager' for instance, offers solutions for innumerable disk partition management issues and concerns. Expanding partitions, manipulating disk spaces or maneuvering obsolete and discarded files to other compartments are easily performed. A balanced blending of Partition Manager with Disk and Partition Copy Wizard in addition to Partition Recovery Wizard achieves greater functionality and offers protection to data. User can split or merge partitions, resize or move them, extend system drive, redistribute free space and a host of other complex functions in an easy way using this.
'Partition Logic' enables the user to create, format, move or delete partitions and other data management. It can also modify the attributes of the partitions. Partitions in the hard disk or copying entire data from one hard disk to another are possible with this free software. Based on Visopsys operating system, this runs as a standalone system and is bootable from a CD. This is considered ideal for basic PC hardware.
'Partition Manager 2010' is a comparatively latest free partition software that performs basic features of hard disk partitioning like create, format, resize, move and delete partitions. This user friendly partition wizard simplifies the partitioning tasks from various file formats like FAT 16, FAT32 and NTFS. This tool uses the Paragon Hot Resize technology to accesses the unused space in an adjacent partition so that the space in another is increased. Data from hard disk partitions can directly be saved in CDs using this tool.
'Partition Wizard' is multi-function free partition software that can perform normal hard disk partition functions like creating, resizing, and copying, formatting, exploring, converting, hiding and deleting partitions. In addition it supports raid partition. With its user interface, it performs safely and quickly several partition operations. During times of power outage or hardware failure the data stays secure with its Enhanced Data Protecting technology. Both MBR and GUID partition table formats are supported by this Windows based partition manager
'Active Partition Manager' is another free partition software which addresses the basic hard disk partition functions like create, copy, undelete, resize, move, concatenate or undelete the hard disk partitions. Its one advantage is during these functions or formatting the hard disk; the computer system need not be shut down or restarted. In addition, it can slide one partition by moving the existing partition from one location to another on the disk without any data loss. Another unique feature is its capacity to convert hard disk partition from FAT 32 to NTFS or vice versa.