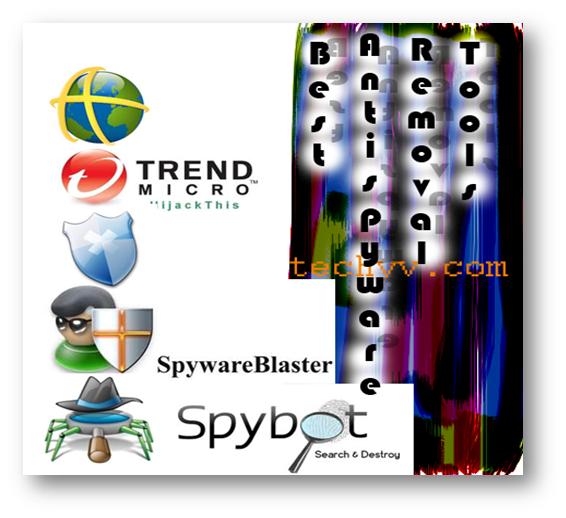 5 Best
Antispyware

Removal Tools

Spyware threats and viruses are two of the most common and widespread computer annoyances that people are mostly aware of. These are great and huge threats to any individual's online privacy as they do not only monitor the activity, but also potentially gather personal information such as Passwords and PIN codes, then further transmit them to illegal and unauthorized third-parties.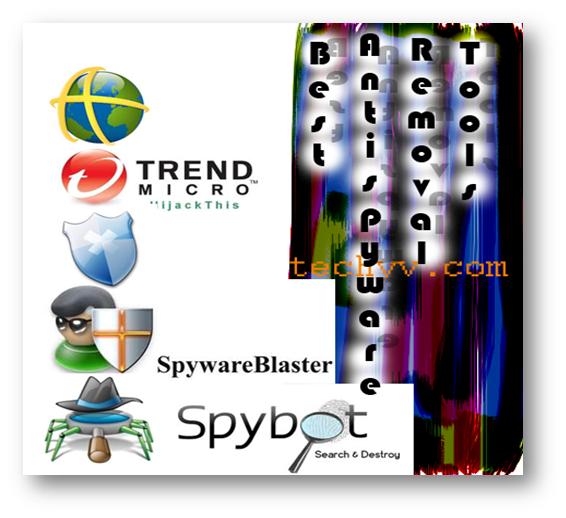 Fortunately, even though, the spyware threats, beyond doubts, are on the rise, we have Anti spyware tools that have all the capabilities and qualities of eliminating them from your system without passing out your personal and confidential information. Captivatingly, there are some Anti spyware  removal tools that are best useful in removing and preventing spyware from your system. Some of them are as under:
1. Ad-Aware:
This is a must-have Anti spyware. It is powerful and robust, yet an easy to use security tool that is useful in scanning your system along with critical files and enables you to figure out the potential spyware threats. You will be provided with real-time security protection. No matter what you are doing over the Internet, you will be doing it securely.
2. Trend Micro Hijack:
This is just another masterpiece. It is a Spyware detection tool supported by Trend Micro. It is helpful in identifying registry keys and programs that can potentially be subjugated by Spyware threats and viruses. It is particularly practical and functional in such circumstances when your web browser has been 'hijacked' where an infuriating web page has taken it and is refusing to be wiped off. You need to keep one thing in your mind; this application is not easy to use and is exceptionally prone to errors. This is because you need to be extremely proficient about its usage, and if you are not then you should take assistance and consult the professionals.
3. Spyware Terminator:
This is easy-to-use and is freely available Spyware removal and monitoring tool. It features a 'clean' interface for its users and also offers them with real time protection services. This security tool is extremely functional in blocking the malware right at the point when they are trying to enter your system. However, this application is not currently supported for Windows® Vista operating system, but other than that, all other operating systems support it.
4. Spyware Blaster:
It is a preventive, disallowing any kind of installation of tracking cookies and malicious applications. You can have this anti spyware easily over the Internet and is also for free.
5.
Spybot

– Search & Destroy 1.5:

An exceptional anti spyware that detects and removes all kinds of Spyware and threats associated with it. You can even can fix all the Registry inconsistencies that are prevailing in your system because of the Spyware. It offers several other features that are extremely good in protecting your system.

Even though, most free software applications are not supported that much by people, but these are some of the best anti spyware tools that are offering its clients the perfect value.