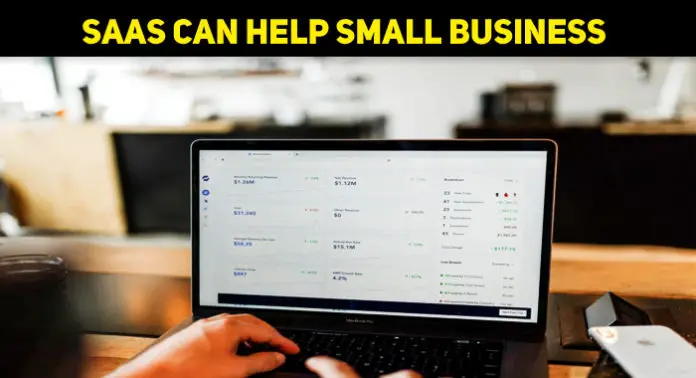 In the digital age, businesses across the world are looking to technology to increase productivity and efficiency by streamlining internal and external processes. In days gone by, adopting tech in business invariably meant a costly outlay in hardware and purchasing software for installation, and employing IT specialists to manage everything. It was often the preserve of big organizations who could afford it; small and medium enterprises were put at a major competitive disadvantage. Nowadays, Software as a Service (SAAS) solutions are sweeping all this away. Any business can now access the software they require from cloud-based apps, removing the need to host and manage systems on-premises. If you're not using SAAS, you could be left behind by your competitor set. Here are 4 ways SAAS can help your small business in 2021.
Accounting Software
Accounting is vital to all businesses, no matter the size. Without accurate accounting, billing, invoicing, planning, budgeting and forecasting, your venture will likely fail. Meeting all these requirements is very time-consuming, and pin-point accuracy is a must; even the smallest error can end up costing your venture a lot of money. SAAS apps can automate financial management and allow for analytical reports to be generated at any time. As they are hosted on the cloud, you can dive into your accounts from anywhere in the world, making your business highly mobile and flexible. By using SAAS, you don't need specialized expertise and you won't need to hire a separate resource to manage everything.
HR Software
Staying on top of HR is challenging for small businesses. There are so many plates to spin – vetting and recruiting the right staff, personal development, performance management, employee sickness, payroll and resolving conflict. You need to handle all these things while also meeting employment law regulations. For most small enterprises, it ends up with the owner or a senior member of staff doubling up on their own responsibilities, a heavy drain on time and resources. SAAS HR apps automate and streamline all these processes. Payroll and expenses can be entirely automated, while reporting and analytics systems ensure that recruitment and employee development decisions are driven by data and metrics. Absences are recorded and employees can book holiday days or request leave easily with the minimum of fuss. The built-in security features mean that employee data is protected so you don't fall foul of the law.
Business Intelligence
It's a data-driven world. Companies with the right business intelligence have better visibility of data, allowing them to spot trends, analyze risks and make fast, fact-based decisions. They know where the business is right now and can predict where it will be in the future. They have better communication, knowing when and where to talk to their customers, and those customers are more satisfied. Most organizations have mountains of data, and managing it effectively is difficult. Many companies aren't aware of everything they have, missing out altogether on critical insights that would help them grow. SAAS business intelligence dashboards allow enterprises to manage and get the best out of the data they hold. Better visibility, timesaving, accurate forecasting, excellent key performance indicators and real-time analytics are just some of the benefits of business intelligence dashboards. Everything you need is housed on one screen, so you can manage your whole operation easily and quickly.
IT Security
As technology evolves and the use of it increases, new threats emerge on a constant basis. The biggest risk to your business right now is probably data security. Cyberattacks are a constant problem, particularly 'phishing' attacks, and hackers are everywhere. Ransomware, whereby hackers compromise your system, steal your vital data and then blackmail you to pay for its return is a growing issue. Without a data backup system, you're not only compromised, but you're a hostage.  Your own employees also present a threat, either unknowingly or maliciously – files can easily be deleted in error or miraculously disappear, and laptops are often lost. SAAS systems are hosted on cloud servers with robust security and data encryption features. Your data is updated and backed up constantly, so if you suffer a data disaster, you simply re-download and you're in business again.