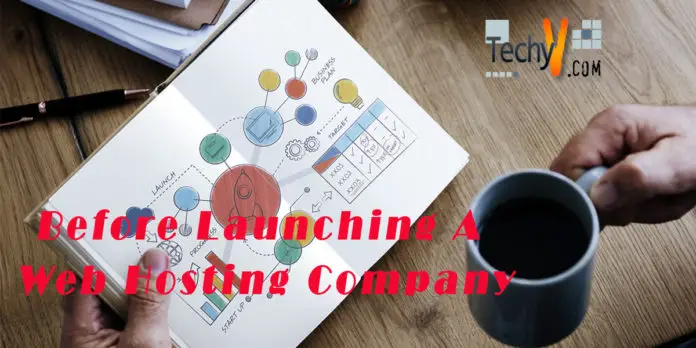 Web hosting is a lucrative business. With many firms and people becoming aware that a website is a must-have, there is a lot of space to cover in the market. Starting a web hosting company is an excellent idea as you stand in line to attract many clients, expand, grow, and generate considerable revenue.
The other thing about the web hosting landscape is that it is highly competitive, and users already know how to differentiate good and bad web hosting companies. So, where do you start?
Starting a successful web hosting company is not as hard as you imagine. The following things will help you build a healthy foundation for your web hosting startup upon which you can create a world-class enterprise.
Boost Your Web Hosting Support
You can have excellent guides, reliable services, and outstanding staff, but you will still encounter several tickets daily. Your clients' satisfaction rates will depend on how efficiently you resolve them. The standard communication lines of customer support include email, phone support, ticket, and live chat.
While you can cover your basis with just a few support agents, sometimes a significant influx of concerned clients can result in long waiting lines and an inability to resolve issues immediately. This is why you should explore scalable web hosting support outsourcing opportunities.
This will put you in a position to provide support around the clock, which is essential when you have international clients from different time zones. Quick responses and resolutions will help you delight your clients and attract new ones as well.
Offer Dedicated and Cloud-based Servers
As a future leader in web hosting services, you should plan ahead. You are probably aware that the prices of your packages are based on bandwidth usage and storage. While the storage is the least of your problems, the bandwidth may quickly become your and your clients' nightmare, especially if you use low-end shared servers.
Imagine yourself using low-end shared servers, and one of your clients nails their SEO and offers something beautiful. This will result in a traffic spike. The sudden bandwidth requirements will surge, and it will put your low-end servers to too much stress. Your client's website will go down. In the best-case scenario, they will load as if users are using a dial-up connection from the 90s.
Dedicated and cloud-based servers are built to withstand considerable traffic surges and bandwidth requirements. Cloud-based servers are the best solution since you can use various tools to monitor the performance.
If you don't want to invest in them right at the start, make sure to track the traffic trends on your clients' websites to be able to respond accordingly and move them to better servers.
Be Transparent With Your Terms of Service
Many web hosting providers have very delicate terms of service, which allows them to throttle website performance or even shut down sites when the traffic spike causes too much stress on the servers. Your goal is to build excellent and long-lasting relationships with your clients. There is no better way to do it but to use trust as the main building block.
Your terms of service should be short and sweet. Don't pack it with too much of legal phrases and expressions, but don't retract any of the critical notices to make it shorter. Inform your clients about their and your rights and stick to it.
Make sure to live up to everything you promised in each of the web hosting packages you have in your offer.
Balance The Trade-Offs and The Profit Margin
One of the primary concerns of people who decide to start a web hosting company is how to come up with a competitive pricing plan. It is always best to have somebody on board that knows business economics inside and out. Trading off the quality of the service to offer more competitive prices can be dangerous as it can backfire and result in a bad reputation.
It's better to be less competitive than to risk starting off with a bad rep. Once you establish your brand as a trustworthy one, it will be easier to justify the new pricing plans without risking losing long term clients. In any case, make sure to break down your services in several pricing plans. Keep an eye out on the purchasing habits of your clients and use the information to adjust to the market needs.
While it may be challenging to start a web hosting company today, it is an entirely viable business plan. Get ready to provide exceptional web hosting support, base your services on reliable and fast servers, and maintain transparency with your clients. All of these things will help you launch a healthy business and attract many new clients.