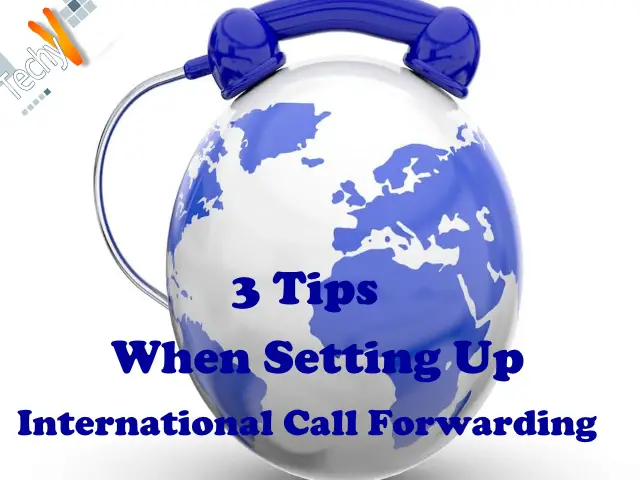 Business owners can make the best possible use of international call forwarding by considering a few key points. The boundaries of global trade are slowly – but steadily – fading away.
As more businesses cross local, national and even international borders, competition grows increasingly intense. Nevertheless, companies of all sizes are holding their own by expanding their reach and working hard to hold on to existing business.
By setting up international call forwarding, you can service a broader range of customers in a steadily shrinking business environment.
The following are three tips to consider when setting up international call forwarding.
1. Figure Out How You Plan to Use International Call Forwarding
If you decided to expand your marketing reach with international call forwarding, you must first consider how you will make the most of the service. Often, businesses will publish their international number on their website and marketing communications.
An international call forwarding number will enable you to instill confidence in a new target market. You can use it, for instance, to create the appearance of having a satellite office in one country, while operating from another.
With the number, you can accept sales or bookings as well as provide support to international buyers just as you do with your local customer base.
2. Choose a Number That Caters to the Right Region
Depending on your offering, you need to choose what type of number to secure: national, local or toll-free. If your business is capable of serving an entire country, a national number makes sense.
It's essential, however, not to overextend your reach. It may make more sense for you to establish a local number and service a limited international region. In this case, familiarity will you build trust and rapport with customers and a specific region.
You may also opt for a toll-free country number, to bolster your professional image in a specific country. Anyone in the world can dial your national phone number, but the familiarity of it will appeal to customers that live in specific countries. When your business grows, you can easily secure another number for a nominal fee.
3. Forecast Anticipated Call Volume
It's also essential that you consider the anticipated call volume for your international number. Calling plans vary among business phone number providers. If, for example, you plan to launch an extensive marketing campaign, you can expect heavy call volume.
You should choose a calling plan that will meet that demand. Conversely, you may use your international call forwarding number as a backup line. In this case, you can choose a plan with fewer included minutes. An international call forwarding number is a great way for you to build trust in a new market.
Even if your business is thousands of miles away, you can get potential consumers the impression that you have a local presence. Also, business phone number providers offer robust features, such as the ability to accept calls or access administrators using your smartphone.
In a global marketplace is getting smaller by the day, an international call forwarding number makes it easy for you to pursue new business opportunities on a global level.